Each month, the Indie Spotlight highlights a new game that exemplifies the creativity, cleverness, and beauty of today's independent games market.
This month's Indie Spotlight is:
Chai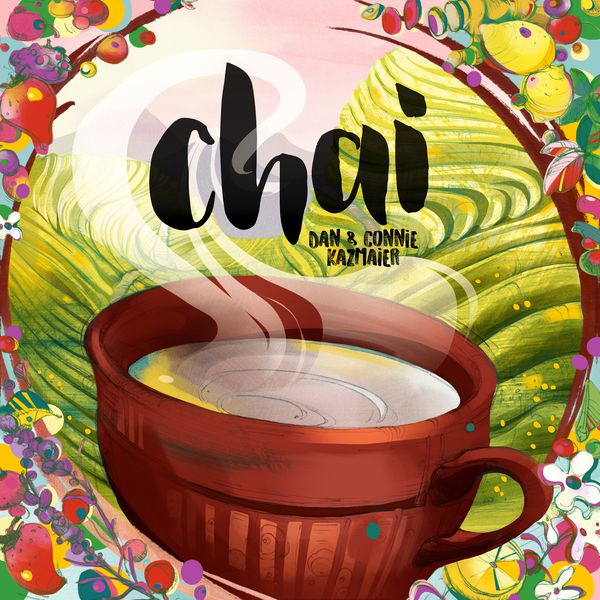 People play games for a litany of reasons, ranging from cardboard-driven escapism to a means of decompressing in the company of those they enjoy – if anyone else at all. Games can help you person cope with a bad day, make a good day better, and even let you learn something new. Games can be teaching tools, elaborate puzzles, or a creative way to tell a story. Games can elicit probing quandaries around real world challenges or allow you to briefly live out fictional lives – whether that means farming the Great Plains, plundering the high seas, or commanding grand armies in the skies around Mecatol Rex.
That is the marvelous trait that games possess: it can take nearly any shape and form, and you aren't limited to a specific length, style, or scope. Some people adore six hour games of manipulating company stocks; others thrive in 15 minute games where the wackier the antics, the better.
And then there are those who enjoy to take their games at a nice, leisurely pace. Preferably with a comfy chair, pleasant company, and perhaps even a nice cup of tea…
Well, if that's what you're after, then Chai, the inaugural title by the appropriately named Steeped Games, is probably the tasteful kind of experience you're after.
At its most basic, Chai is an order fulfilment game, where one of your chief goals is to get this sweet, aromatic beverage into the hands of as many waiting and willing customers as you can. Yet this is more than taking a day job as Dunkin's barista. As professional tea merchants, simply delivering product isn't enough. No, you take pride in your wares and want to make sure that you server up precisely the right blend of tea and condiments to satiate your patiently waiting consumers.
Turns in Chai reflect the modular decision-making acumen of today's discerning hot beverage aficionados. Each turn, you have the deceptively straightforward choice of either heading to market to procure different flavored teas, purchase additional ingredients to mix in with them, or queue up customers to serve up the finished product to. Each of these choices come with their own twists, however. Buying tea can be quite lucrative based on the market's spatial elements, where choosing adjoining teas of the same kind yield better results, and reserving customers for your own delivery line triggers a host of different abilities that shake up the board state for yourself and other players.
Then, after all that, naturally, you try to serve up a nice steaming finished cup of tea to a customer. The more customers served, the further along the game progresses, with the person at the end who has amassed the most VP from orders and tips declaring themselves the best tea merchant.
Chai is an excellent example of a lightweight resource management game that blends familiar mechanics together in interesting and visually appealing ways. With easy to teach rules, a modest play time, and the right mix of decisions that are meaningful yet not overly encumbered, Chai represents some of the ideal qualities one wants to find in a quintessential Gateway-esque game. And that's the right kind of recipe for success.
So sit back, relax, and take in the sweet aroma of this freshly brewed game!
Need more information about any of our previous Spotlight selections? Check out the list below or contact us at: info@cardboardrepublic.com!
Previous Indie Game Spotlights:
February 2020: Dungeon Drop | Review | Q&A | Developer's Site
January 2020: The TOKYO Series | Review | Q&A | Interview | Developer's Site