Episode 068
As part of our January Spotlight on Scoville, we welcome designer Ed Marriott back to chat about this hot new product.
Length: 23:09
Show Links: RSS | iTunes | Download Episode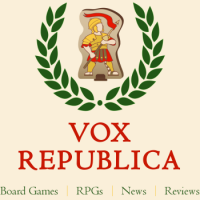 Welcome back to Vox Republica, the Cardboard Republic Podcast!
We post new episodes every Thursday, and each episode will be about 20 – 30 minutes long.
You know what's hot? Scoville. That's what. This game about growing and breeding peppers was our choice for the January Indie Spotlight, and interest in it is burning up! So we thought it'd be fun to have back the master planter himself.
When we last spoke with designer Ed Marriott, the game was about to launch on Kickstarter. This week, he returns to chat with Ryan about his game, lessons learned from running a crowdfunding campaign, and some of his design philosophies.
For more interest in Scoville, stay tuned for its review later this month! To hear more of Ed's thoughts on gaming and design, you can find him on his site, Boards and Barley.
We'd love to hear from you! You can send questions or feedback via email at podcast@cardboardrepublic.com. You can also reach us social media, including Twitter and BoardGameGeek.
Audio Credits: Intro music track is "8-Bit Brawl" by DJ Cutman featuring S&CO., used with permission.