Weekly News
7/11/13
Site News:
We've launched a new podcast, Vox Republica! Be sure to check out the first episode here. Because we plan on putting them out every Thursday, we have shuffled our schedule around a bit. Our weekly news will now coincide with the podcast on Thursdays, and our weekly game reviews will now be on Fridays.
Oh, and keep an eye out for more updates regarding our July Indie Spotlight game, Pixel Lincoln!
New Games:
Cryptozooic has announced Gravwell: Escape from the 9th Dimension. It touts an interesting movement mechanic based on the gravity of the objects on the board. Read more here.
Fantasy Flight has a new game in the works. Winter Tales is a story-telling game for 3 – 7 players and it seems to be based in a dark fairy tale world, with twisted versions of popular children's characters like Pinnochio and the White Rabbit. I'm a fan of FF's quality and of twisted fairy tales, so color me VERY INTERESTED in this.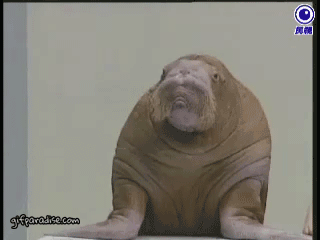 Expansions:
Fantasy Flight is releasing another card pack for Android: Netrunner. Titled Mala Tempora, this will be the third pack in the current cycle.
Mayfair's newest Catan iteration, Catan: Explorers and Pirates, is getting a 5-6 player expansion.
Other News:
Hanabi has won the 2013 Spiel des Jahres, and Legends of Andor has won the 2013 Kennerspiel des Jahres. Congrats!
Speaking of awards, fellow game blogger David Lowry is spearheading a new annual Board Game award series at Geek Eccentric. You can check out their announcement here.
Mayfair Games is looking to break the world record for Most People Playing a Single Board Game, and they need your help. They're going to be hosting a 1000-player Catan game at Gen Con, and judges from The Guinness Book of World Records will be there to document it. Participants receive swag and bragging rights.
In less happy news, this guy was turned away from Canada's Legoland because he wasn't with a kid, he was just a fan of the foot-mangling bricks himself. Holy Ageism, Batman. Not okay.
BGG has started their annual Spiel preview leading up to Essen this October. We won't be attending that con this year, but I'm still intrigued. Eric Martin, the BGG news writer, expects over 600 separate games to appear this year.
GMS Magazine posted an article on creating moments of drama in your RPG. If tabletop is your poison of choice, give it a look.
As always, for more news and updates, follow us on Facebook, Twitter, Tumblr, or G+.
And if you have any updates or interesting stories, send them to news@cardboardrepublic.com.