As we continue to make improvements to The Cardboard Republic while we grow incrementally, we're always looking for new ways to bring our voice on the gaming hobby to a wider audience.  One such way is through what you see here: the tireless work of our small staff of overworked (and unpaid) writers. We do it because we love games, and we love talking about games.
But we also know that the written word is not the only way to get information out to everyone. For some, it's not even the preferred way. Yeah, we know it's a strange thought too, but it's true!
To that end, today we are announcing the launch of the Vox Republica: our own podcast. Starting Thursday July 11th, 2013, we aim to provide a condensed weekly podcast that will explore a variety of topics pertaining to the hobby we so enjoy – and all in the time it takes for your commute home from work.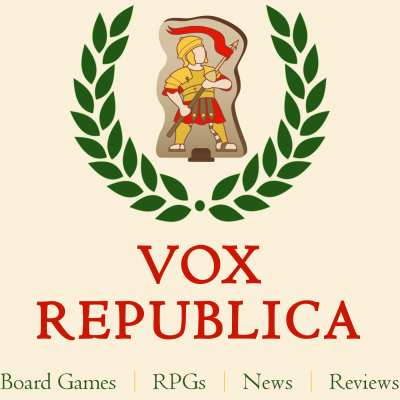 We hope you enjoy our latest endeavor, partly because we're really excited about it and think it has great potential, and partly because we're forgoing things like sleep in order to provide it to you. Be sure to keep an eye out for the first episode, where you'll be able to subscribe via normal podcast channels, and we'll go from there.
We hope you'll come with us on this latest jaunt further down this geeky rabbit hole of ours. Stay tuned!
-Ryan LaFlamme