Once again, thousands of gamers from across the world have descended on central Indiana for the gaming Mecca that is Gen Con 2014. This year saw its greatest attendance totals yet, with 56,614 attendees. That's up 7k since last year, and that means it's doubled the overall attendance in just 5 years. For a board game convention, that's just crazy. But we're happy to be part of that craziness.
Gen Con 2014 seemed to have a running theme this year from the onset, however, and that is one of scarcity. When the housing registration opened a few months ago, the process was one of chaos and confusion. The housing authority the convention uses tried out a new reservation system that proved ill-fated, and if you ask most attendees they either had their own story about getting hotel reservations or how they gleefully avoided the catastrophe.
The system, simply put, was fraught with a major flaw (not allowing a temporary hold on the room while you filled out your information), and it wasn't designed for the demand of thousands of concurrent users trying to log on right as it went live. These sort of things happen with new roll-outs, so it's not completely unsurprising. It was still unfortunate.
To the chagrin of many, this trend sadly continued in many cases when the doors finally opened on Thursday the 14th. It's entirely coincidental, of course, but it didn't help shake that feeling when some of the most publicized and sought-after games of the convention proved incredibly difficult – if not almost impossible – to get. The reasons for this varied wildly, from production issues, to shipping delays, to down right underestimating demand. Admittedly, it can be quite difficult for companies to accurately guess how much product to bring with them, and few would fault many publishers if they'd run out during the course of the four day event.
When many games sell out before the end of the first day, though, it creates frustration. The consensus seemed to be that some publishers went out of their way to bring in small amounts of certain games so they'd have any to sell, but others seemed to either seriously miscalculate their audience or were doing it on purpose. It may be good in some respects to drive up hype for a game, but when a consumer is already shelling out hundreds for dollars in transportation and lodging in the hopes of a handful of games, and some of those sell out before lunchtime on Day 1, it has a souring effect.
That being said, Gen Con 2014 had an amazing array of great games on display, reflecting what amounts to be an exceptional year for the board game hobby. For our part, our podcast will go over our generalized impressions and highlights of this year's convention, but there is no way we can mention all of the cool things there was to see and do on it.
What follows, then, is a robust, comprehensive look at most (but certainly not all) of the information we managed to acquire at Gen Con. This spans all tabletop gaming, as well as a few other areas that were worth mentioning.
It's impossible to catch everything at the con, so I apologize if I left anything or anyone out. I have a habit of skipping children's games or miniatures, for instance. Even still, we spent a lot of time running around gathering information. The result of that endeavor was this list. It consists of the information we gathered personally in The Best Four Days of Gaming.
So, let's get started. Without further ado, I give to you, our Big Damn Recap of Gen Con 2014.
[Note: For your convenience you can click to shortcut right to Board Games M-Z, Tabletop RPGs, or Miscellaneous Tidbits.]

Active Kickstarters
Firstly, we want to mention the ongoing Kickstarters that we were aware of that were happening during the convention, and some of them may not have a lot of time left. Hence why they're at the forefront. These Kickstarters include:
Lift Off! Get Me Off This Planet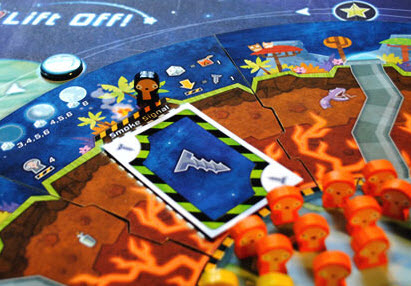 by Eduardo Baraf. A light resource game about a bunch of aliens who accidentally set things in motion to destroy their planet and are trying to escape before it blows up. It looks cute and has a nice modular board aspect while never taking itself too seriously. (Coincidentally, Eduardo has a different game in this year's Tabletop Deathmatch as well.)
Dead Men Tell No tales by Minion Games. A light pirate co-op game about saving treasure. Yes, you read that correctly: a pirate co-op
Nautilus Industries by Lamp Light Games. An economic resource game set in the world of Jule Verne and recipient of our Seal of the Republic.
Heifer Heist, by Cow & Duck Studios. This is a light family-style game about aliens stealing cows from some surly farmers to power their space ship, and it's chock full of cow puns and adorable art. This one is likely headed for a re-launch, but you should check it out all the same.
Compounded: Geiger Expansion: This expansion for Compounded has gone radioactive. For real. That's what's being added to the game, adding in some new wrinkles to your chemical equations.
But Wait, There's More! by Toy Vault. It's a party game where players form teams of two use their cards to pitch ridiculous products and ideas to the rest of the group.
Fish Cook: Digital Edition by Cheapass Games. This campaign is for the digital port of the dice and card game of intrepid fishmongers onto virtual platforms.
Agents of Smersh 2nd Edition by 8th Summit Games. The original game did decent enough, and this 2nd Edition offers up some fixes, promos, stretch goals, and a bunch of other stuff to bring everyone up to the same level. And for those who didn't get the game the first time around, it's a good launch point.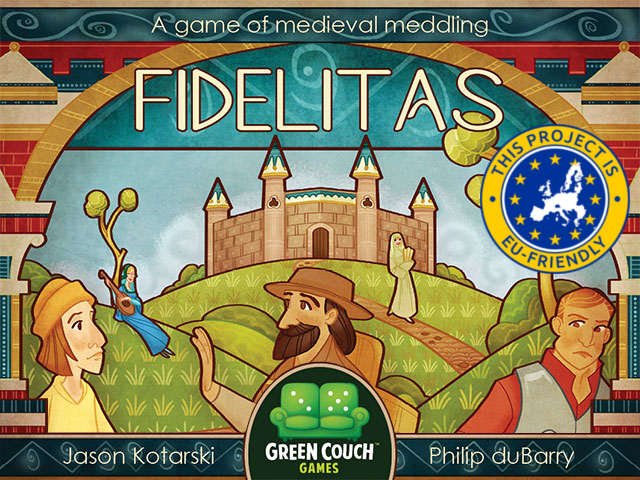 Clockwork Kingdom by Mr. B. Games. A steampunk worker placement game? You have my attention.
Cowards & Carrots, by Baksha Games. An unconventional negotiation game where you are left with the village's cowards who didn't head off to join The Crusades, and they now have to face off against the mythical Dragonbunny.
Fidelitas, by Green Couch Games. It's a simple card game of medieval influence and hidden information where you maneuver your way to victory.
Boss Monster Digital Edition by Brotherwise Games. The popular Boss Monster card game is being brought to digital platforms, causing what we've coined as Gameception.
Warband by Dyskami Publishing. This is a competitive middleweight combat game where you can leverage all sorts of strategies in the quest for ultimate victory.
Clockwork Wars by Eagle & Gryphon Games. This a pretty steampunk area control game based around a handful of different factions.

Board & Card Games
1A Games
These folks are carrying on the Tide of Iron series first seen by Fantasy Flight Games, and they're starting that off with Tide of Iron: Next Wave, a new core set. For those who enjoyed the old FFG game, this new set is fully compatible but with some updated rules and the like. They also showed off Cross Hares: Testing Ground, which was a successful Kickstarter around the new year. Cross Hares is about, well, anthropomorphic rabbits with guns. It's a novel concept, and it apparently was a surprise to some it was ready for Gen Con, but I didn't get to check it out in much detail.
8th Summit Games
I didn't get to spend as much time with these folks as I would have liked to either considering how busy it they've been of late. In addition to them relaunching their first hit spy game Agents of Smersh, they were showing off their two new titles: Run, Fight, Die, and Till Dawn. RFD is a zombie survival game with minis, and it was getting a good reception. Till Dawn, the coffin-shaped vampire social game in the same vein as Coup or Werewolf was also doing pretty respectable. Both of these should be out in about a a month. For their next trick, keep an eye out for Coven, a hidden allegiances game about witches, to surface right around Halloween.
Academy Games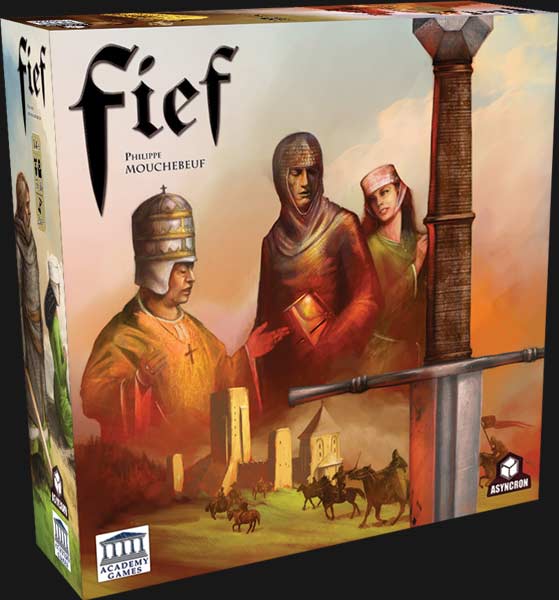 This has proven to be a busy year for Academy Games. Both of their previous games, 1775 Rebellion and Freedom: The Underground Railroad have won much acclaim. This includes word that both of these games are having full-length books written about how teachers can utilize them in the classroom for an entire week of lesson plans. That's a big high five to history, education, and gaming all in one.
In addition to that, they are expanding their popular Conflict of Heroes line by finally releasing Awakening the Bear: Solo Expansion and Guadalcanal.
They also happened to mention they have an upcoming game about the viking invasion of England which should be out in Q2 of 2015 that sounds particularly interesting.
Alas, the one thing Academy lacked were finished copies of Fief, their enormously successful Kickstarter. There was a demo copy on display, and even that looked impressive with what they were showing off, but because of the crazy amount of stretch goals involved, it simply wasn't ready for distribution. From what it sounds like, we won't have to wait too much longer though.
Action Phase Games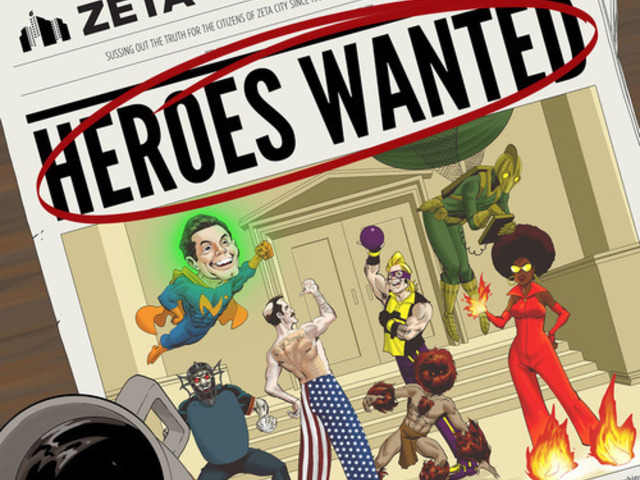 The creators of the successful tactical superhero Kickstarter Heroes Wanted had their game on full display, complete with the base game and ready-made small expansions for it. There always seemed to be a small crowd checking the booth out, which is certainly good to see citizens wanting to help save Zeta City.
Albino Dragon
The creators of Dragon Whisperer, the trick-taking, dragon-centric game, were back this year. They didn't have any big new games to show off, but they were selling a lot of their Goonies-themed playing card deck. Goonies never say die!
Alderac Entertainment Group (AEG)
One of the perennial heavier presences at Gen Con, AEG continues to show off both its L5R and board game lines with equal attention. AEG brings in an impressive array of popular games, including the 'never-seems-to-dwindle-in-attention' microgame Love Letter, deckbuilders Trains and Thunderstone, and more. They had a few heavy hitters this year, including the Kennerspiel-winning Euro game Istanbul, but even that almost felt second-fiddle to the unveiling of Doomtown Reloaded. Doomtown was an older western-themed CCG that has been revamped by AEG as an LCG-style card game instead, and based on the number of copies flying off the shelves, it was easily their biggest hit of the convention. Keep an eye out for that one, partner. They even have an expansion for it lined up (which for LCGs is sort of a given), and that expansion should be out in November.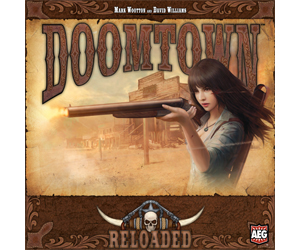 Not to rest on their laurels, they have plenty more just around the corner in September including the official release of Doomtown, a small monster-themed expansion for Smash Up, a Trains expansion called Rising Sun, and two new microgames in the form of the cyberpunk-styled Cypher and the sci-fi based Lost Legacy. Lost Legacy sounds particularly exciting, as it was described to me as "a gamer's version of Love Letter".
Down the line, there's yet another Smash Up expansion in the works as well as some more re-skinned versions of Love Letter, including Adventure Time and Batman. We just hope they don't go full-blown Munchkin on it…
On the CCG side came the annual Legends of the Five Rings World Championships. For those unfamiliar with AEG's card game stakes, the clans and factions that win the higher tier events have a direct impact on how the stories of future sets go. In the case of L5R, this years winners were the Crane Clan, which for those who follow the game (or have been reading our own Dave's series on returning to the CCG circuit), should come as no surprise. What that means for the story remains to be seen. What is known is that the side story this year focused on the efforts of the Dark Naga, an evil incarnation of a formerly playable race. Of course, the term "formerly playable" could change, since as a result of the players' actions, a whole lot of the good-aligned naga just woke up from a very long slumber…
APE Games
Regardless of what new product they put out, I always think of APE games as the ones who put out the vast array of themed rubber duckies for their "duck! duck! games, and they were on display again. Still, that wasn't their focus. APE's newest release is RARRR!!!, a light card game about monsters destroying cities. They also have an upcoming game called Arcadia, which is a family-style game about set collection (think Ticket to Ride) based around building an amusement park. That should appear sometime around Q1 2015.
Still, I was most interested in checking out their prototype of Spirits of the Rice Paddy, one of three upcoming games designed by Philip duBarry. Spirits is a resource game about growing rice with the help (or hindrances) of the local spirits, and while the mechanics will feel familiar, the theme is particularly interesting to watch. Expect a Kickstarter for this one around October.
Arcane Wonders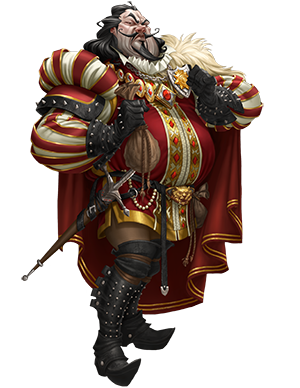 Arcane Wonders has traditionally only been known for Mage Wars, and they certainly had their latest expansion for it, Forged in Fire, available for sale. However, the company is trying to grow beyond its seminal game success with the launch of Sheriff of Nottingham. Nottingham is a game about bluffing, negotiation, and while it doesn't require it, also benefits from a small bit of getting into character. Expect this one out in October.
Ares Games
The cheerful minds behind the Wings of Glory wargame last year showed off the nautical followup, Sails of Glory. They also had last year's Kickstarter Galaxy Defenders on full display. While all of them seemed particularly visually appealing since their miniatures all come prepainted, per usual that wasn't what drew me to their booth.
Instead, Ares is also the company behind the War of the Ring series of games, and this Gen Con saw the unveiling of Battle of the Five Armies, the climactic ending of The Hobbit. Five Armies isn't an expansion to War of the Ring but is instead its own standalone game. Based on brief experience, it's evident that this game is designed to be far more tactical and combat based than its predecessor while also making for a (slightly) shorter game. The flavor and many of the mechanics – though not all – are almost identical. If you enjoy WotR but wish it only lasted about two hours, you'll want to check this one out.
They also have plenty more planned, with a Kickstarter for Season 2 of Galaxy Defenders aimed at September, and a new wave of Napoleonic ships for Sails of Glory setting for port around January.
Correction: The Kickstarter for Season two was run earlier this summer. Their September release for Galaxy Defenders is for the reprint of the sold out core set.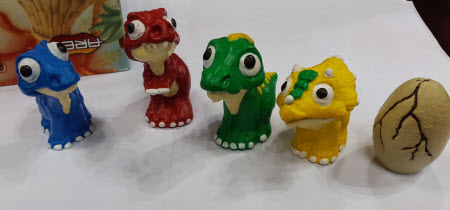 Once again, though, Ares also showed off their lighter gaming side in the form of Dino Race, a short family-friendly game where you play as dinosaurs trying to outrun an erupting volcano in order to save their eggs. They didn't have the game up for demo sadly, but I did get a chance to check it out all the same. The dinosaurs were quite cute, and it seems pretty simple whether you're playing nice with kids or want a short 'take that' style game with dinosaurs. You should see Dino Race appear in late October or early November.
Asmadi Games
Watch out for lasers, cat attacks, and dragons. Hopefully you have enough Star Cards. They are just better you know.
Such is the world of Asmadi, creators of the famously minimalist social game We Didn't Playtest This. This year they unveiled two games, including Impulse, which we saw at the Boston Festival of Indie Games last year, and Red. Impulse is accurately touted as scratching that 4x player itch in under an hour.
Red was their red hot game, however. It's a simple 49 card game based around having the right combinations of numbers and colors to last to the end of the round. It was on full display, but it that was tough to get your hands on due to limited quantities. Luckily, in typical Asmadi fashion, you can download the game right off their website.
I found it strange, however, that the Asmadi booth was downplaying their publication of Penny Press, the thematic newspaper game and co-winner of last year's Tabletop Deathmatch. It seemed like a missed opportunity for exposure of this great game, due out in Q4.
Asmodee Games
I can't tell you how many times people get Asmadi and Asmodee mixed up since they sound so similar. However small-scale Asmadi may do things, though, Asmodee went big, both with a large demo area on the floor and their ambitious launch of seven new games at Gen Con.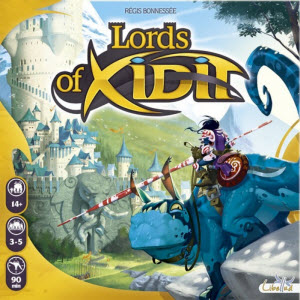 Asmodee is the US distributor of many familiar games like 7 Wonders, Formula D, and Rampage, and they came prepared this year to add to that list with gusto. Most of these titles are on the boat now and should be available in just a couple weeks. They are:
Also debuting in October will be 7 Wonders: Babel, which is actually two expansions in one. The main thing to Babel is that it introduces the idea of a central board in addition to player boards. For fans of 7 Wonders, it'll likely be an easy purchase.
Finally, we happened to catch word that there very likely will be an upcoming expansion to the fantastic panda game Takenoko, but at this time it's still in development stages, so sit tight.
Atlas Games
Atlas Games likes to make people dreary and sad. But it's for legitimate reasons! That's because they are rolling out the second edition of the famously macabre card game Gloom. It cleans up some of the rules without seriously altering any of the gameplay, though it does borrow a few minor changes from the Cthulhu Gloom reskin. The second edition will be fully compatible with all four of the game's expansions, and that's actually good news. Which is bad.
Baksha Games
What's He Building In There? A means to have a bit of a reprieve, apparently. The mastermind behind the massive worker placement and resource management game was a bit more low key this year with just the relaunch of his aforementioned Cowards & Carrots Kickstarter.
Bezier Games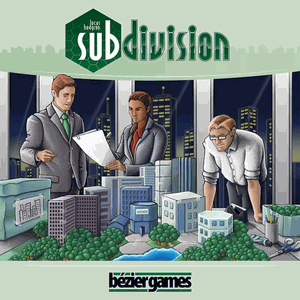 Whether you recognize the name Bezier because of their popular social game series Ultimate Werewolf or their civ-building Suburbia series, this year's booth had what you wanted. On the hairier side, Bezier unleashed a couple small expansions / reprints for the Ultimate Werewolf line, making the game all the more unpredictable.
On the more grounded side, not only did they reprint the original Suburbia, but they debuted the Suburbia-inspired standalone game Subdivision. It has the same feel as its predecessor, but the premise behind this one is that each player has a set territory that they're trying to maximize its efficiency in the time allotted. Full distribution for it should follow in the next few weeks.
They also happened to have demos going for Castles of Mad King Ludwig, a game about creating the most extravagant – and constantly changing – castle around. Players have to continually tweak the castle in order to score the points needed to win. It seemed like a bit of crazy fun and I was so hoping this would be available for purchase, but alas, it won't be out until sometime in October.
Bigfootses Games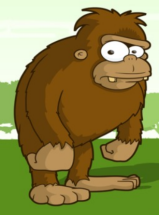 If the name didn't give it away, this is all about nabbing some Bigfootses! (Bigfootses that look a little like a really hairy Homer Simpson to me, but Bigfootses all the same.) This simple card game was originally on Kickstarter in early 2014 and saw its major release here.
Break From Reality Games
The BFR team last year showed off their simultaneous action game Damage Report, where players work cooperatively and in real-time to fix their broken space ship or perish. It came out about the same time as a similar game, so it had to share a bit of the spotlight. Nevertheless, we can expect to hear news of the expansion, Damage Report: On Fire come October.
After that, they have another game in the works that was described as a Legacy-style dungeon delving card game. I'm not sure exactly how a Legacy card game would behave, but in theory it should work. I've bookmarked that one to look up later.
Brotherwise Games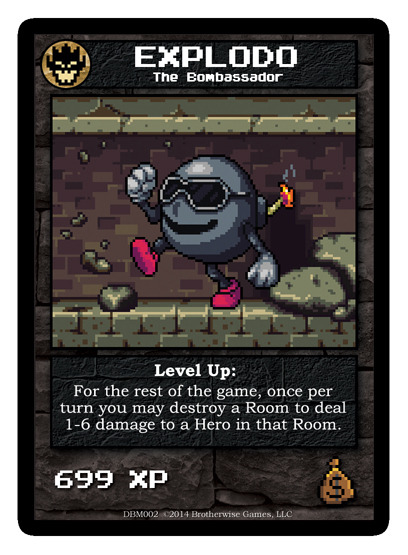 As we've mentioned already, King Croak lives again in digital form! This will largely be a digital port of the card game based on video games (stay with me), but it will be adding a few new cards to it.
Almost as interesting though is that if the digital version is successfully funded, it will guarantee the green light for Boss Monster 2, which is aimed at launching around November.
Calliope Games
Calliope last year showcased the light dice game Roll For It!, where you're trying to be the first to match your dice with a set handful of cards, and they had both the regular version and a Gen Con edition tin on full display. As simple as the game is, they're planning on doubling down by introducing a deluxe edition in November. They're also in the works to release a digital version of Tsuro (for Android and iOS) in the near future. Moreover, they have special deluxe edition plans for the 10th anniversary of Tsuro for next year's Gen Con.
The next major initiative from this family-friendly company though is an ambitious series of Kickstarter games dubbed the Titan series. It'll consist of a dozen games made by some of the most well-known game designers in the industry. Details on this project should be out in the near future, as the campaign is aimed to launch in January.
Catalyst Game Labs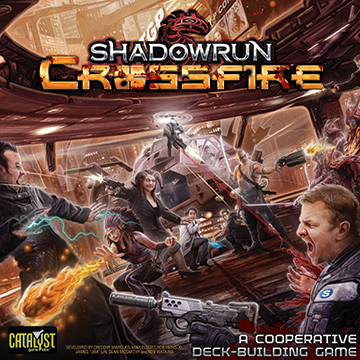 For a company largely known for its Shadowrun RPG series and Battle Tech miniatures, Catalyst has been showing off other games in recent years too. Last year was the premiere of the popular abstract game The Duke, and even at a year old it was still being sought after. They also had a new card game called Encounters: Bravest Warriors, which is directly based off the web series of the same name. I'm not familiar with the source material, but the game seemed simple enough.
Of course, the big game for Catalyst was Shadowrun: Crossfire, a beautiful adaptation of the RPG. It's a co-op deckbuilder that aims to blend the unique world of Shadowrun with a highly versatile story-driven event deck. It's no wonder they couldn't keep this game stocked on the floor.
Cheapass Games
James Earnest and crew didn't have a booth this year, but that doesn't stop this creative bunch. In addition to their current Kickstarter, players can expect a launch of another campaign on September 1st for Stuff and Nonsense. Moreover, we should should see the distribution of Pairs to retail come late September.
Clever Card Game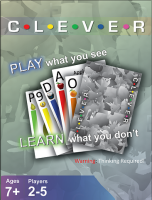 What's so clever about Clever? This simple card game is all about making sets of relational information based on the cards in your hand. Maybe it's a color, a shape, a letter, or anything else you can muster. Clever it proves to be both simple and engaging, educational and recreational. I didn't give the original Kickstarter much attention, but I admit that seeing it in action better illustrates how much it makes you think.
Conquistador Games
I can't much argue with another burgeoning board game company that looks to use education as part of its board game strategy, and with their previous releases of Road to Enlightenment and The New Science, it's evident this group is developing a style all their own to accomplish that. That said, their next game seems to be a slight departure from that model in the form of War Stories: Red Storm, a tactical WWII minis game. The minis looked decent enough, but we'll see how it fares in a market already saturated with wargames. At the very least I hope it turns out better than their last game, Tomorrow.
Cosmic Wombat Games
This little company and their space cadet mascot were showing off a number of their upcoming projects after the respectable success of their Tarot-inspired game, Stones of Fate. Their next game is the aptly-named resource management game Campaign Trail, where you work to elect the next president of the United States. It appears to be a bit dry -like actual politics – but unlike the real thing this enterprise may actually be fun. More information on it should appear in early 2015. Beyond that, they were demoing two other games, the card-drafting and negotiation game Ascendant and a King of Tokyo-esque game called Grow Garden Grow, although both of those are still in development.
Cryptozoic Entertainment
The big showing by Cryptozoic this year was undoubtedly their upcoming online CCG Hex. Not only did they have an entire row of computers to try it out in the vendor area, they had a whole section devoted to it in the demo halls. They have a lot riding on the game, both commercially, and, well, legally. But that's another story.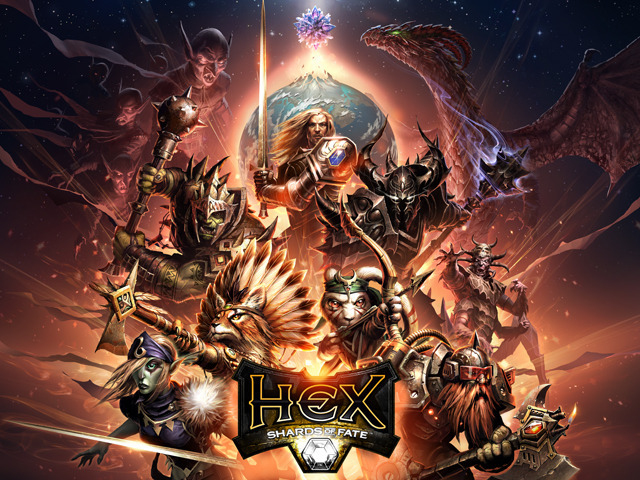 On the paper and cardboard side, they were showing off a few new titles. The first was a co-op dice game also based off the Bravest Warriors web series that seemed thematically fitting to the IP and should be out within the month.
Their other new game, announced prior to the convention, was Archer: The Danger Zone! I love the show Archer, but after scoping this one out, it reinforced my traditional reservations about licensed board games. It proved to be more of a letdown than Malory's parenting skills.
That being said, I'm still very cautiously optimistic about their upcoming Portal board game, in part because, uh, it's Portal, and in part because the video game designers had a hand in making it. Very surprisingly, there wasn't much news on this game at the convention, but unconfirmed reports do still have it being slotted for Q4.
Cryptozoic was also previewing the next Adventure Time expansion that should be hitting stores in the very near future: Princess Bubblegum vs Lumpy Space Princess. For fans of the card game, this should prove pretty sweet.
Days of Wonder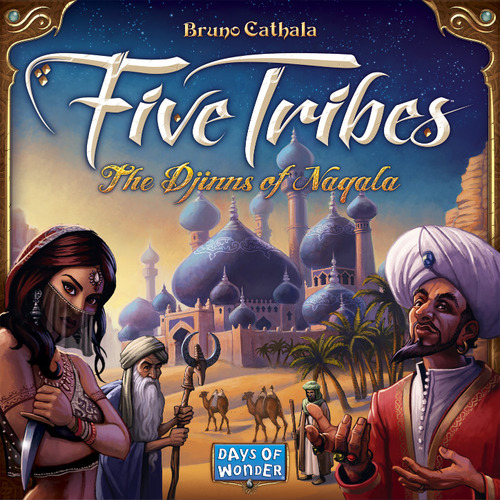 The company known mostly for Ticket to Ride has released their newest product, Five Tribes. Five Tribes loosely adapts the 1001 Arabian Nights tales into a pretty straightforward Euro game, and we can't deny it certainly looks nice. Still, we simply couldn't get over the 'slaves as a disposable resource' thing and passed on picking it up.
Devious Weasel Games
Easily one of the games I regret not checking out in person, Devious Weasel revealed Shadows of Malice, a co-op fantasy adventure game where players are trying to prevent a demon from re-entering the world. This game flew under a lot of people's radar – aside from them hiring a trio of performance dancers to do an hourly three minute retinue at their booth. I'm very curious to hear from others who may have experienced the game out in person, though, as it was a game on my list I simply didn't get to see.
Dice Hate Me Games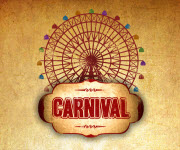 The DHM crew was yet another group without a booth this year, but as they can attest, they are still mighty busy. In addition to reprints being underway for three of their major hits – Carnival, Great Heartland Hauling Co., and Compounded – the have new games in the works.
The next one due out is New Bedford, a Euro game about being part of the 19th century New England whaling industry. I got to see it in action at PAX East earlier this year, and it really seems to be a solid game, although I'm likely to pass on it purely for thematic reasons. New Bedford will be followed by Don't Eat Eated around January 2015, and the real-time dice game Monster Truck Mayhem in the spring.
Dyskami Publishing
Dyskami's most recent game, Worker Placement (a game made with name firmly tongue in cheek), squeaked through its campaign goal with the narrowest of margins, but the timing was such that they happened to have a few copies to show off at their booth. The game is about earning money and reputation by taking on various jobs, and it is supposed to play pretty quickly while still offering some substantive strategy. I didn't get to do a full demo, so the jury is still out here on how this one fares.
Eagle & Gryphon Games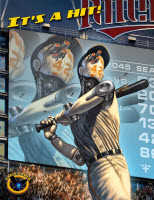 The team behind E&G took some time to chat and elaborate on several new and upcoming titles they have in store, which from the sounds of it, will keep them busy for quite a while. The abstract game Nika should be due out soon, as is another Roll Through the Ages, and Seal of the Republic recipient Baseball Highlights 2045 is aiming to be out by the end of the year.
In addition, they're planning a number of reprints including Wyatt Earp, Escape from Alcatraz and several of the "Pick-A" titles. Beyond that, there is a pick up and deliver game based around wombats that's in the works, as is a deckbuilder called Xenon Profiteer and Jason Tagmire's fantastic Seven 7's, a simple card game with great replayability.
Fantasty Flight Games
Oh Fantasy Flight, how you are both simultaneously one of the most impressive and most frustrating booths at Gen Con. They easily had some of the biggest attractions this convention, and a lot of that stems from their Star Wars license. Sure, they continued to have a line for their store and had a little bit of everything on display, but the biggest announcements all broke late in the preview cycle leading up to the convention. What sort of things? Why, I'm glad you asked.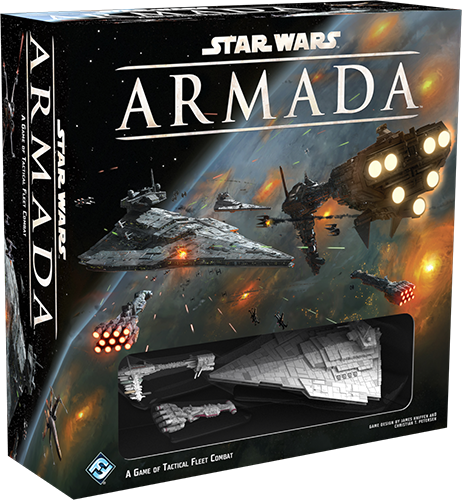 The biggest news came from the Star Wars line of products, as they announced not one but two new games in addition to X-Wing miniatures. First up was word of Star Wars Armada. Armada is a two-player tactical game that utilizes capital ships against one another to win. The ships bear a lot of visual similarities to the X-Wing line in terms of quality, but Armada aims to be a different beast entirely. Many will ultimately have to decide between the two I imagine. Either way, it's expected for early 2015.
The other game was actually announced at Gen Con, and that is Imperial Assault. It's a game not unlike Descent 2.0, but, you know, all Star Wars-like. This game has players facing off as the Imperials versus the Rebels and can be played in either protracted campaign modes or quicker skirmishes.
On the non-Star Wars front, FFG had a handful of new games to show off as well. The biggest of the three had to be the launch of the Warhammer 40k LCG, which should see widespread distribution in September. The game comes complete with seven different factions and aims to be an aggressive fight over territory – fully befitting the 40k universe. Copies of the game went so fast that they were handing out tickets to purchase preorders at one point because they weren't sure if they'd have enough.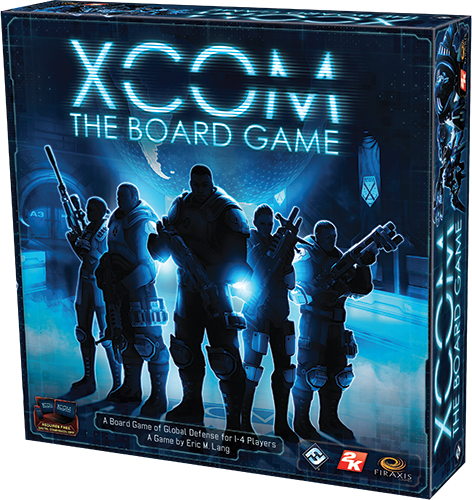 Their board game lineup saw two new games showcased. The first was a game based off of The Witcher series of books and video games, which should be out by the end of the year. The second, and more interesting, was the X-COM board game. This is a fully co-op game where each player takes on the role of one of the major characters – similar to the video game. What's more, the game comes with a requirement that you use a web-based app that can be accessed via smartphone, tablet, or computer.
The app controls a lot of the game's random events, from what events will transpire to how many aliens attack. The game is also on a timer, completely eliminating AP-prone folks from slowing the game down to a crawl. I'm not sure yet whether the app implementation is gimmicky or innovative, and while our demo of it proved fruitful, we're not quite wholly sold on the game after a half hour runthrough. More testing is needed when the game comes out, which should be out in Q1 of 2015. As unabashed fans of the video games, that should say something.
Fireside Games
Last year the creators of the popular Castle Panic were showing off Dead Panic. This year they showed off Munchkin Panic, which deviates from the standard fully co-op nature of the original. This one has more munchkin-esque behavior to go with it…naturally. In Munchkin Panic, the Steve Jackson monsters are invading, and your group has to balance the need to defeat them and save the castle with the desire to screw over each other for better loot. It drops the game into a semi co-op mode instead, and while I'm sure fans of either franchise will want to take a look, this particular combination (besides the artwork) didn't really seem all that appealing to me. It wasn't for sale yet, but it should show up in the fall months.
Floodgate Games
This year really saw Floodgate move beyond Legacy: Gears of Time into new territory, and they had on full display Epic Resort, the game about luring mighty adventurers to your tropical resort and fighting off pesky monsters in the process. It's an interesting mix of deckbuilding and worker placement mechanics, and I was pleased with how they worked together just from the gameplay demo. If you're like me, you'll want to know it should be out in late September.
For what it's worth, they haven't abandoned Legacy either, as a new expansion is currently in development.
Flying Frog Productions
This company never seems to stay put for long, whether it's slaying zombies, going on a 1930's adventure, or defending the world from alien invasion. All of their games have the distinctive cinematic-style photography, and their latest wares continue that trend. Their big new game this year was easily Shadows of Brimstone, a minis game of Old West meets Cthulhu, and there were plenty of copies disappearing. Fair play to them for mixing those themes. Still, I was more interested in picking up Dark Gothic, a new deckbuilder set in their Touch of Evil game universe. Brimstone should be hitting retail in a month or so, but Dark Gothic won't see the light until Q4.
Foxtrot Games
The small team behind the jungle adventure game Relic Expedition will be following their initial success with a tile game about arranging palace lanterns called, well, Lanterns. It's a simple tile game with a distinctive Ticket to Ride vibe as you're matching colors and exchanging cards for points. No official release date for the Kickstarter has been announced yet beyond Q3, but they have the preview page set to public so you can check it out right now.
Gale Force 9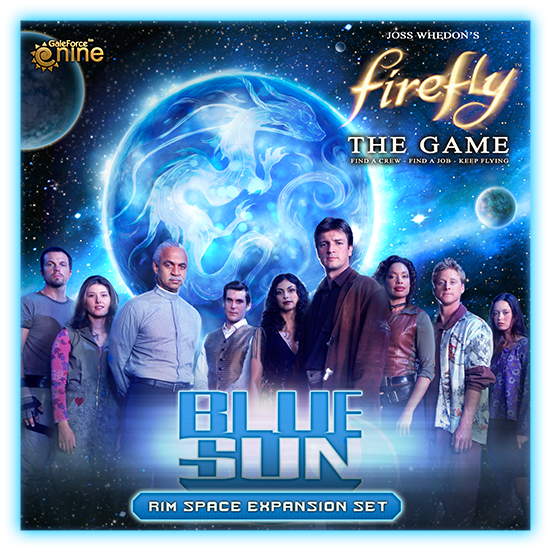 GF9's board game wing burst on the scene just a couple years ago with the surprise hit Spartacus, and then they doubled down on their success with the release of the Firefly board game. Do they go for the hat trick this year? We'll see.
Their big release was Sons of Anarchy, a taut negotiation game between the rival gangs over money and territory. It seemed to be selling well enough, but I have to admit I was paying far more attention to the Firefly Blue Sun expansion that they were also showing off. It creates some new starting scenarios and adds a new board to explore, along with a bunch of shiny new missions to take on. SoA is out now, and Blue Sun should be out in about a month.
Beyond that, they have a 7th player expansion and a new line of minis from the show for Spartacus that should be out in Q4. Their next game appears to be Homeland, a game with a hidden traitor mechanic (naturally), which should be declassified in Q1 of 2015.
Game Salute
Game Salute took a page from the Fantasy Flight folks this year by having their own little purchasing kiosk, and it actually seemed to work. Beyond that though, it was a frenzy of crazy gaming goodness. Game Salute has taken flak over the last year for putting up a lot of Kickstarters and then experiencing delays on almost all of them. Well, many of them came in time for Gen Con, so they had a whole bunch of new games to show off. Some of them included:
They also had a number of demos going for games that weren't quite out yet, including the real-time restaurant management game Wok Star, the 2nd edition of Nothing Personal, and the western-themed Legends of the American Frontier. To me, though, there were three games that stuck out.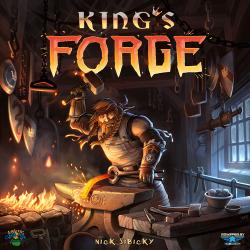 First up was Sidekicks & Storylines, the upcoming expansion to the superhero deckbuilder Heroes of Metro City. It will be adding a whole host of new cards and abilities to this versatile game, and we're already set to defend the citizens once more. The second was VivaJava Dice, the successful dice adaptation to the coffee game VivaJava. It's a bit faster and it utilizes slightly different mechanics than its predecessor, and the result is a game that is at once both different than the original game and yet retains the same thematic feeling.
To me, though, the gem of Game Salute's Gen Con was King's Forge. It's a quick dice allocation game about getting resources and building items out of them. It's engaging, simple, has tons of replayability, and it looks fantastic to boot. From the reaction this game was getting, a lot of other people seemed to be in agreement.
They also had a large-scale demo of their upcoming game Lighthouse Run, which looked great. Lighthouse Run can be expected to be Kickstarted early next year and is a hand management game about sailboat racing. Admittedly, it's actually more fun than it sounds.
Gamelyn Games
I had a chance to chat with Gamelyn kingpin Michael Coe, and it should be any day now that he take on the title of a Tiny Epic Emperor with all the things in the works on his end.
To start, you can expect to see a couple games ported onto digital devices, possibly as soon as the end of the year. Dungeon Heroes is currently being developed for iOS only, and the alpha version I saw already looks fantastic. There is also plans to develop Tiny Epic Kingdoms into an app, and that one may be more Android friendly.
On the cardboard side, Gamelyn is fully devoted to the Tiny Epic series of small box games, and they are once again teaming up with designer Scott Almes to bring us the space-faring game Tiny Epic Galaxies. It's thematically unrelated to the first two, being in space and all, and it focuses on exerting influence over various planets for points and abilities. Even with just having only seen the prototype of it at work, however, I think TEG may easily be the best of the series. Expect that to launch in January.
Continuing with the idea of working in space, we can also exclusively announce Dark Rock Ventures, their next medium-sized game. A lot of the details are still under wraps, but some of the preliminary artwork is done and from what little was shareable, I think people won't be disappointed at all when Gamelyn releases more details in the months ahead.
Gamer Nation Studios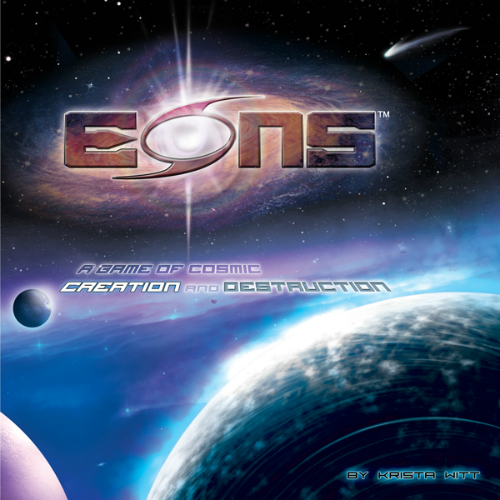 I'm always in favor of games with science as part of its theme, and last year's release of the space-based game Eons, about the creation and destruction of cosmic bodies, was a fantastic diamond in the rough. They had a small amount of the expansion available for purchase, which is actually multiple expansions in one. For fans of the base game, it's an easy grab for the price.
Their next game will be more grounded, with Quinessential: 5th Element, a dice allocation game where you're conducting alchemy in the hopes of, well, succeeding at it. We should see a Kickstarter for that sometime in the next couple months.
Goblin Army Games
This small team, the makers of Monolith, unveiled their latest creation, Ruckus. The tactical battlefield game uses some interesting card drafting abilities to create army formations so you can charge your soldiers at the enemy. Of course, they're still goblins, so things will go awry. It seemed amusing enough, although I didn't get a chance to try it out since the only tables they had for demos were constantly in use. But I suppose that's a good problem.
Golden Egg Games
Golden Egg Games strikes me as one of those companies with a decent amount of titles that no one has heard of. They were showing off a number of games this year, including City Council, a city-building game with hidden information to deal with, and Athlas, a two-player tactical combat game with an impressive amount of figurines.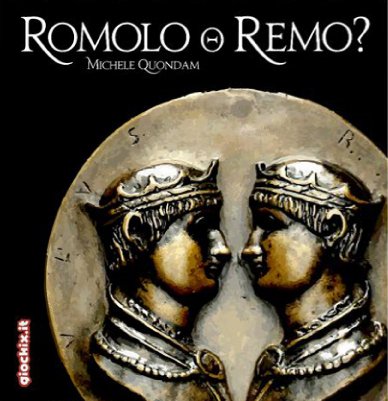 They also had demos going of Romolo O Remo, an area control game about settling the Tiber valley that I found promising. Unfortunately, they had very limited copies of RoR available and were already sold out by the time I came upon it. It may be as late as 2015 before more copies become available, which would coincide with their plans for releasing the simultaneous action game Historia, the 2nd editions of Florenza and Super Fantasy, and the debut of Prime Time, a game where players contest with one another to create the best TV station lineup.
I was surprised there weren't demos of Historia going instead if RoR was no longer available, but Athlas was the game they were trying to push the most at Gen Con anyhow.
Greater Than Games
Just when you thought you vanquished your foes, another one comes and takes their place. Such is the life of a superhero. That trend continues from the maker of Sentinels of the Multiverse. Last year they rolled out Sentinel Tactics, tactical-based sequel of sorts. Instead of using card decks to defeat the villain, players take to combat on the field instead, offering up both team-based fighting styles or scenarios you can try to tackle instead, but both games exist within the same Sentinels Universe. Tactics should be out in October.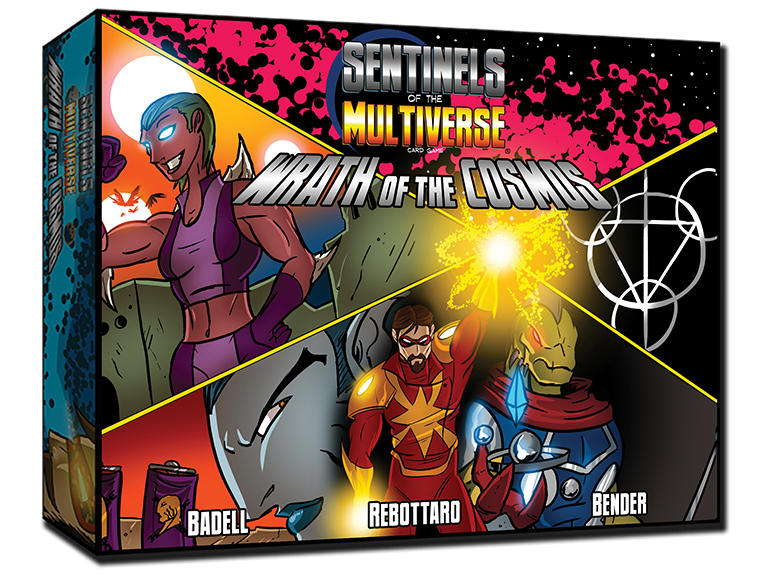 Not resting on their super laurels, however, the Sentinels team will be growing again in short order. They are currently taking preorders for Wrath of the Cosmos, the latest SotM expansion, and Greater Than is also jumping on the digital bandwagon by announcing that they will be porting the base Sentinels game to Android and iOS tablets. Both of those they are hoping to have available by the end of 2014.
That said, what may possibly be even more exciting than all of these superhero feats is that Greater Than Games had Spirit Island on full demo. Spirit Island is a reverse colonialism game, where the spirits of the land are kicking unwelcome settlers out. It's a nice thematic change of pace, and we were very positive on it when we saw it back in the spring. They've tightened up the game some since then, and it played even better than I recalled. They'll be Kickstarting that one sometime in the first half of 2015.
Greenbrier Games
The makers of Zpocalypse have been busy over the last year, as they're aiming to be known for more than just zombies. They seem to be well on their way. In addition to selling the innovating push your luck dice game Ninja Nice, they had two upcoming titles to share. The first is Dragon Tides, a martial arts combat game about Bruce Lee, the dragon himself. That Kickstarter should be going up within a week after Gen Con ends. The second is Yashima, a tactical battle game where you have a pair of units to fight one another. With Yashima, however, much of what you can do is tied into invoking the aid of the land's various spirit kami, and using different combinations of kami lead to different battlefield effects. It sounds promising. That campaign should be going up in late September.
Grey Fox Games
Grey Fox, the publishing wing of CoolStuffInc, had a number of games on display to demo. I didn't have much of a chance to check out many of them, but I was able to get word that their next upcoming project is Captain's Wager, a poker-like game with steampunk pirates, is headed for Kickstarter in the near future.
Gut Bustin Games
The off-kilted minds behind Trailer Park Wars showed off their latest title, Flea Marketeers. This game has you wheeling and dealing your way around, well, a flea market, looking to get the best deals you can in typical Gut Bustin' fashion. They aren't always my sort of game, but if you get amused over the idea of haggling for beanie babies and ALF memorabilia, then by all means check out their latest satirical product.
Harebrained Schemes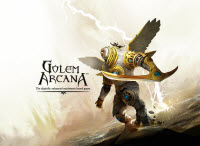 Minis always have a big presence at Gen Con, but Golem Arcana particularly caught my attention because of how it may be revolutionizing the genre. Golem Arcana is the latest minis company to experiment melding miniatures combat with digital attributes.
Some games are testing out using specialized boards, others are trying out having a visual representation of what happens when two units clash. Golem Arcana is doing both. It uses a special board, stylus, and miniatures bases to transmit the game information to a tablet. That tablet acts as a scorekeeper, rulebook and replay booth all at the same time, giving players a very immersive digital minis experience. I continue to be curious to see where this trend goes, and Golem Arcana was impressive to behold. Well, that, and that you can get the entire system for under $100.
IDW Games / Pandasaurus Games
IDW has traditionally been known for publishing comics, but they have recently taken the leap into producing board games as well, in large part due to their partnership with Pandasaurus Games. (Read: IDW will largely be taking over the heavy lifting from Pandasaurus of publishing and distribution.)
In addition to doing things like printing a 2nd edition of Tammany Hall and reprints of numerous existing titles, IDW showed off the upcoming import release of the popular Machi Koro. It's a very cute and simple game that I imagine will have some widespread appeal. I know I liked what I saw. They only brought 36 copies total, so instead of trying to sell them, they raffled most of them off. You should see it in stores in a matter of weeks though.
Beyond that, their next game, Diamonsters is all about monsters trying to acquire diamonds. Hence the name. If it looks as cute as Machi Koro does to you, it isn't a coincidence: it's by the same design team.
IELLO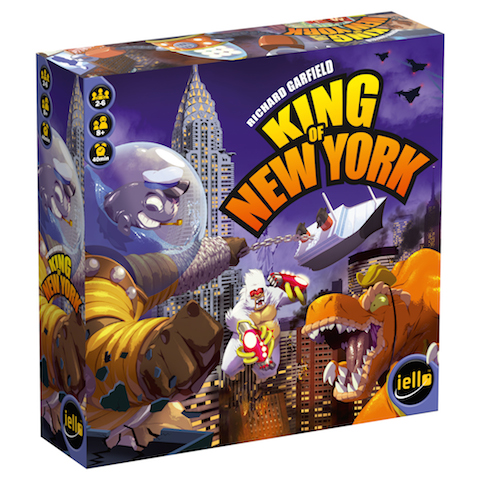 In typical fashion, IELLO was back at Gen Con with a bunch of stuff to show off on the one hand, and scarcity on the other. This time around the hard-to-get product was the much talked about sequel to King of Tokyo – King of New York. It's very similar to the base game with some added board features that make the board a little more important. I never came close to checking this game out, unfortunately, as demos were constantly crowded and they only were able to bring about 250 copies to sell, spaced out over three days. Each time they sold out in a blink. Considering we only have to wait a month to get it in stores, I think I'll be alright.
Besides that monster in the room, IELLO had a lot of information to share. Their other big game to showcase was the timed zombie game Zombie 15, which they had a whole 3D model town set up to demo it. The idea here is that time is literally a commodity. There's even a soundtrack that helps players keep track of the time left in the game. We'll see how that fares.
Their lighter game of the season appears to be the quirky Night of the Grand Octopus. I'm not sure how I feel about the game itself, but the premise is pretty entertaining: each player is a cultist looking to appease the Grand Octopus bound at the bottom of the sea. Your job is to compete with the other cultists and be the first to release him from his prison. Both it and Zombie 15 should be available at the same time as King of New York.
Beyond that, this French company has plenty lined up going forward, including bringing back the simple hand management game Friday the 13th (also known as Poison), another Heroes of Normanie expansion, and they plan on importing several new games into the US market.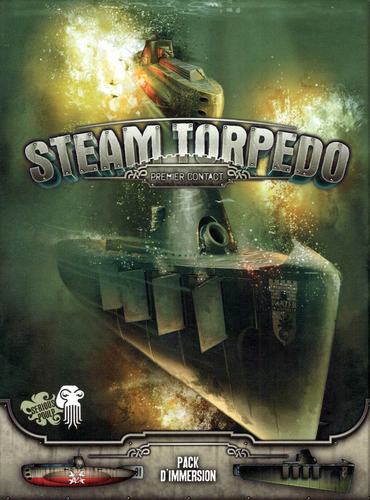 Up first are two games of the "Serious Poulp" line. Those are two player tactical steampunk game Steam Torpedo, and the programming combo fighting game 8 Master's Revenge. The next is a game called 7th Continent, an adventure and exploration game styled around those classic Choose Your Own Adventure books. I don't know much more than that, but I'm already interested.
The last one will be a Kickstarter for the game World of Yo-Ho, a pirate-themed game that will be another game intertwining a board game with a digital apparatus.
Also, fun fact: apparently I've been saying the name wrong all this time. It really is pronounced 'yellow'. Like the color. So now you know in case you didn't. Like me.
Incredible Expeditions
The makers behind the successful steampunk Kickstarter The Quest For Atlantis was on full display. They had an impressive-looking booth and a number of demos being run. The only thing they didn't have were the games themselves – they got held up in customs. Still, they made the best of it, and they took the time to walk me through this deckbuilder / resource management hybrid. The idea is simple: Atlantis has been found in Antarctica, and the race is on to get there. But be careful, as you'll be fighting various location encounters as much as other players. Admittedly, I didn't know much about the game going in, but I'm curious to hear more.
Indie Boards & Cards
The guys behind The Resistance and Flash Point were there…to chat mostly. Well, they were unveiling the finished copies of the Coup expansion, Coup: Reformation, and it looked great. They also had their simple dice game Dragon Slayer for sale. Beyond that, though, it was pretty quiet for them this time around.
Japanime Games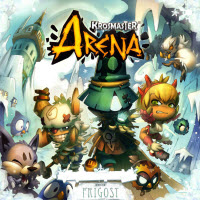 Oh, Japanime Games. I've walked past booths with sketchy minis that made me less uncomfortable as a white male than standing around some of your games…
Anyhow, let's get to this and move along. There's a new expansion or something of Tanto Cuore. If you know what that card game is about, then you'll find that news useful. If you don't know, it's quite alright.
On a more worthwhile level, they happened to have on hand copies of the Krosmaster Arena expansion called Frigost. If you follow these chibi-styled miniatures then Frigost certainly may be worth checking out for you. I, however, kept moving.
Jasco Games
When I was young, I went through several original NES consoles, and some of the games I played more than any other were the original Mega Man series. So when it was announced that they would be making a board game adaptation of this intellectual property, I was simultaneously excited and skeptical.
After seeing the prototype, excitement has overtaken worry. This game seems to hold true to the original feeling of a Mega Man game with a modular setup and the ability to start off facing any of the available robot bosses before working your way up to facing Dr. Wily. They've wisely made it such that you don't have to follow a set path of bosses to face, keeping the replay value up – at least on paper. They originally were hoping to see it released in Q3 of this year, but for reasons that included unforeseen delays – such as the original miniature sculptures being stolen from the sculptor – we won't see it arrive until early 2015. From what I walked away from, though, it could be worth the wait.
If you're the impatient sort, however, you can pick up Mega Man branded cards as part of Jasco's Universal Fighting card game.
Legion Supplies
Legion is more known for making game accessories, but earlier this year they Kickstarted Foretold: Rise of a God, a game about wannabe deities. They had demos of it going, and I was curious about this game that combines elements of tower defense, deckbuilding, and strategic combat in one. I ran out of time to try it out personally, but I wouldn't mind hearing other people's take on the game.
Level 99 Games
Are you ready to get your Final Fantasy-esque fight stance on? If so, you've probably come to the right place. Level 99 is best known for its BattleCON card fighting series, but it continues to expand the world of Indines. Gen Con this year saw the release of Pixel Tactics 3, the latest in the series. It adds a bunch of new heroes, as well as a few new variants to play the game. They also had some mini packs for sale (briefly) that you can add to your PT decks to add in some extra card variety.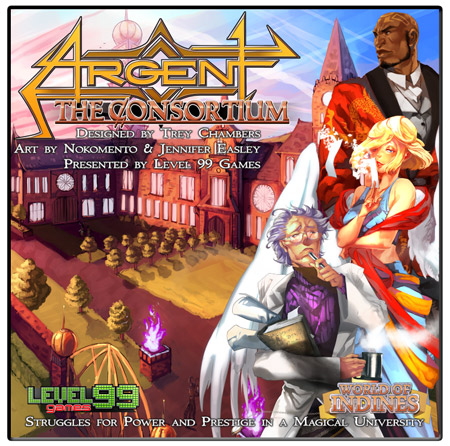 The biggest game for Level 99 this convention was the game that wasn't. They were supposed to unveil Argent: Consortium, the worker placement game with a twist set inside a wizarding school. In it players scheme and maneuver their way into areas of favor so they can inherit the title of the new headmaster. Sadly, a production delay pushed it off, and we won't see the finished thing until around the beginning of October.
Beyond that, they had a limited number of the quick two-player tile game Sellswords that should arrive in stores in late September, as well as news that they will be launching a Kickstarter in December for Millennium Blades, a card drafting game about gamers playing CCGs. It's all very meta, that one…
Looney Labs
Are you ready for some more Fluxx?!? Yeahhhhh! The two big games these gaming veterans had to show off were the new Regular Show iteration of the classic Fluxx game and the quick icon-matching card game Loonacy. Loonacy is sort of one part dominos (with symbols instead of numbers) and one part dexterity game, and people really seemed to be enjoying it.
As for what's next out of this laboratory crew? Expect a Holiday-themed Fluxx in time for the, well, holidays, and, in theory, they plan on finally releasing Just Desserts, a game about delivering treats to dinner guests. It's been in development for almost a decade, so if they do manage to get it to print it'll be pretty sweet.

Next: Board Games M-Z