No matter how many new games are unveiled at a convention, even the most shiny and attractive ones to dazzle and captivate you, there are always a contingent of gamers who can't help but continually look straight past them and on to the Next Big Thing. The next title, the next announcement, the next opportunity.
Constantly watching for What Comes Next can often trap you into an increasingly maddening cycle of buying into the hype churn and not letting you fully enjoy the things in front of you at the moment, but seeing which games are on the horizon comes with its own level of electricity and excitement too.
This is especially true with games that are very much still in development or haven't yet entered production, as you get to peer behind the curtain, however briefly, and catch a glimpse at a future game in the works from your favorite publisher, designer, or artist. Or perhaps you get to spy some relatively unknown game that's sporting a specific mechanic or theme that catches your attention.
Whatever the case may be, those who like to keep at least one eye on new gaming prospects had no shortage of options to look at here. A lack of forthcoming titles there was not.
Which brings us to the final section of our Gen Con 2019 Recap: Deluxe Edition, with Part 5, What Comes Next, divided into two parts.
The first is a series of upcoming titles, listed (mostly) alphabetically.
The second is a list of most of the Kickstarters that where being shown off at the convention launching between now and Q1 2020.
As with any such endeavor, these lists are far from a complete account of every single booth at Gen Con. But…it's still a lot. We hope you find it useful, so give it a look!
And be sure to make it all the way to the end for a little surprise celebration. Just saying…
Also See:

Upcoming Games
At Gen Con 2019 there were almost as many games due out in the next 2-12 months as there were new releases. This first part recaps many – but hardly all – of these upcoming games. Listed by game, it mentions anything releasing after September 2019 (basically anything more than a month out), and roughly when those games should be hitting US shores.
Why only focus on those from Oct 1st onward? For one, due to a variety of reasons, this final segment has gone out much later than we planned. But also if we were to try to include everything it'd be as long as the BGG Preview List itself. And I'm neither that altruistic or masochistic.
First off, I'm just going to address the cardboard elephant in the room and run through the major Q3/Q4 notes from the Asmodee Family: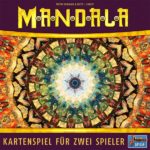 Soon to release stateside at or around Essen include Libellud's new Mysterium-like clue giving game Obscurio, Hub Games' 3D city building opus Megacity: Oceania and its more lightweight title Flip Over Frog, the latest two player Lookout Games title Mandala, Matagot's lightweight loot-grabbing card game Bahamas, HeidelBar's word construction game Word Smith, and the rich yet imposing sci-fi horror semi co-op Nemesis by Rebel. We're likely also to see retail releases for Black Rock's Egyptian based resource management game Fertility and the US debut of publisher Ludonova with Ceylon – a game about growing and selling tea – despite them technically being 2018 Essen titles.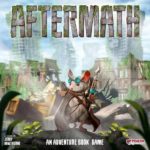 Likewise Plaid Hat Games (who has been having a banner year in terms of new releases) seems like it'll see a lot of its 2019 titles roughly land around this time including the thematic gothic horror worker placement game Abomination, the programming game Quirky Circuits, and their new storybook adventure game Aftermath (think Mice & Mystics meets Fallout), along with its spinoff title Battlelands. There's also a strong push on Fantasy Flight's part to have the aforementioned Marvel Champions LCG and / or the minis based Marvel: Crisis Protocol out by then, though whether that is for Essen or shortly thereafter remains to be seen.
Distribution newcomers to the Asmodee cabal CMON and Cranio Games are also on board with several new titles aiming to be released at or around Essen, including the video game licensed God of War, Cthulhu: Death May Die, the popular hefty Euro Kickstarter success Barrage, and the clever story-based exploration game Mystery House, which utilizes the use of lights and perspective to peer into different parts of a maze-like house in order to find clues and progress the story.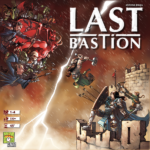 Following that in the general October / November time frame should see Repos' new Last Bastion (a spiritual successor to Ghost Stories and nearly as hard) as well as several new Space Cowboy titles come online, including the Splendor-like tile placement and pattern building game Ankhor, an actual Splendor variation in Splendor: Marvel offering new character powers, and Time Stories Revolution, framed as a continuation of the original narrative but a completely retooled gameplay system that addresses some of the chief issues of the original hit series.
Moreover, while the newest Unlock! series is already out, it should be noted that going forward, Asmodee has decided to stick solely with the 3-game boxes that were used everywhere else but in the North America for all future Unlock releases.
In addition, we should see a slate of other publisher titles arrive in this time, including the abstract social game Wavelength, two post apocalyptic titles in the shape of Mighty Boards' standalone sequel Posthuman Saga and Rebel's Chernobyl-focused Zona, the pirate themed bluffing and quasi-negotion game 15 Men, and HeidelBar's other word guessing game Decipher.
There is also ample desire to get the second edition of Starfarers of Catan out by year's end, complete with a sizable visual design overhaul and an impressive table presence – including decent sized spaceship pieces to move about the board. Whether it makes it here before 2020 to mark its 20th anniversary is only one half of the question – it also remains to be determined the degree of anticipation there is for its $100 price tag.
Rounding out the rest of 2019, before the end of the year we should expect to see Fantasy Flight's Arkham Horror: Final Hour, where it tries to cram a full Arkham Experience into, well, an hour, and Ludonaute's spiritual successor to its famed co-op Yggdrasil in the form of Yggdrasil Chronicles, which keeps most of the same ideas of the original but amps up the table presence, interactivity, and player agency. Also the tree is now 3D.
Finally, we will see the unveiling of Mixlore's Destroyer of Words, a competitive Scrabble-like word game where you stack words on the board to score points and disrupt your opponent. What's particularly interesting about this one though is that it's the first iteration of a planned Amazon-exclusive game. (Hey, we did say exclusivity wasn't going away.)
Phew.
Ok, now on with the rest of the publishers!
1001 Odysseys by Asmadi Games. A cute and expansive narrative-driven storybook adventure game about a space ship crew exploring and trying to make their way home. Originally on Kickstarter, it's due out ideally in the first half of 2020.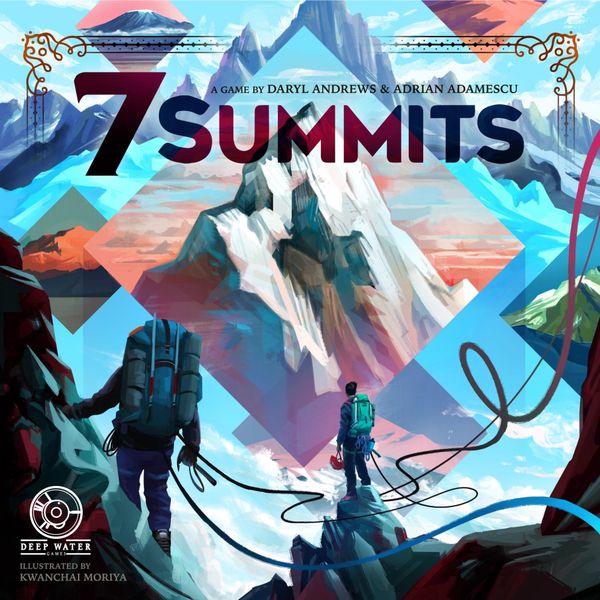 7 Summits by Deep Water Games. A lightweight dice drafting game about mountain climbers. Announced at Gen Con 2019 with the intent of arriving for Gen Con 2020.
Agents of Mayhem: Pride of Babylon by Academy Games. This ambitious scenario-based sci-fi tactical fighting game with minis and based on a video game IP should finally be reaching backers at the beginning of October with wider release before the end of the year.
Altar Quest by Blacklist Games. A cooperative dice and card driven fantasy game with highly modular scenario setups where players are trying to complete important quests before facing down the Big Bad at the end – but must also contend with the unstable nature of the board's altars. After a successful Kickstarter it's slated for arrival around May 2020.
Bad Bones by Dude Games / Sit Down! A lightweight(ish) tower defense game that plays in an hour or so thanks to simultaneous turn taking and the ability to easily scale regardless of player size. Due for widespread arrival in North America in October.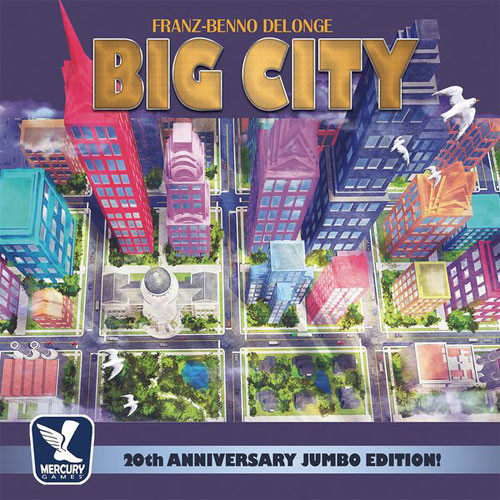 Big City: 20th Anniversary Jumbo Edition by Mercury Games. This mega-sized anniversary edition of the classic city building game where your score often depends on the ability to properly plan and place specific buildings is aiming for a November delivery for backers with undetermined availability afterwards for others hopefully by the end of 2019.
Bloodborne: The Board Game by CMON. The second Bloodborne themed game from the publisher where you must hunt your way through monsters to uncover a strange madness gripping a village, this time in an expansive board game version with their trademark minis treatment. After a rocky Kickstarter, the gameplan for this one seems to be for a mid 2020 release.
Brains! by Jellybean Games. A quick family-weight card game where you can play or discard cards, each of which provide different effects. Delivery for Kickstarter backers is looking at December, with a retail release shortly thereafter.
Butterfly by Rio Grande Games. An adorably lightweight game where players move a hedgehog around the board trying to collect butterflies of varying amounts while avoiding pesky (and painful) wasps. This one is due out in Q4.
Call to Adventure: Name of the Wind by Brotherwise Games. The first major expansion to the story-crafting, rune chucking card game based on The Kingkiller Chronicles should be delivering to Kickstarter backers in September with a wider release in October – possibly even in time for Essen.
Cat Lady: Premium Edition by AEG. The sleeper hit card drafting and set collection game Cat Lady is getting a deluxe treatment with new cats, upgraded tokens, the ability to customize your own cat, and especially, a cat-shaped tin. It's due out October 4th.
Chocolate Factory by Alley Cat Games. A sweet, sweet Euro game about building, expanding, and managing a chocolate factory with the intent of selling the most desired chocolates. This one should be reaching Kickstarter backers in late September or early October ahead of its official release at Essen.
Chrono Corsairs by Tasty Minstrel Games. A Groundhog Day style time loop game in which players are pirates trapped on a strange island and repeat the same day over and over again – so naturally they used it to amass as much treasure as possible. This one is due out at Essen.
Clank! In! Space!: Cyber Station 11 by Renegade Game Studios / Dire Wolf Digital. The second expansion for the spinoff game Clank! In! Space! involves running around a space station trying to steal lucrative technology treasures and is aiming for a Q4 release.
Cloaked Cats by HABA Games. A quick logic-driven deduction card game in which players represent various cats at a masked ball and try to determine which cats are in their opponent's hands based on their features and the information provided to the central card grid. Releasing at Essen.
Copenhagen: Roll & Write. A roll & write version of their 2019 polyomino tile placement game of the same name where players are trying to build up the facades of their city's buildings. This title aims to drop officially at Essen.
Coral Islands by Alley Cat Games. Technically two games in one, both of which revolve around dice stacking and pattern matching, this lightweight title should be going out to Kickstarter backers in late September or early October ahead of its official release at Essen.
Court of the Dead: Mourners Call by Project Raygun / The OP. This massive minis game, where players are members of the underworld working to their own ends while trying to ensure the stability of the underworld itself so as to try to end the endless celestial war between Heaven and Hell, is delivering to Kickstarter backers now with a retail version slated before the end of 2019.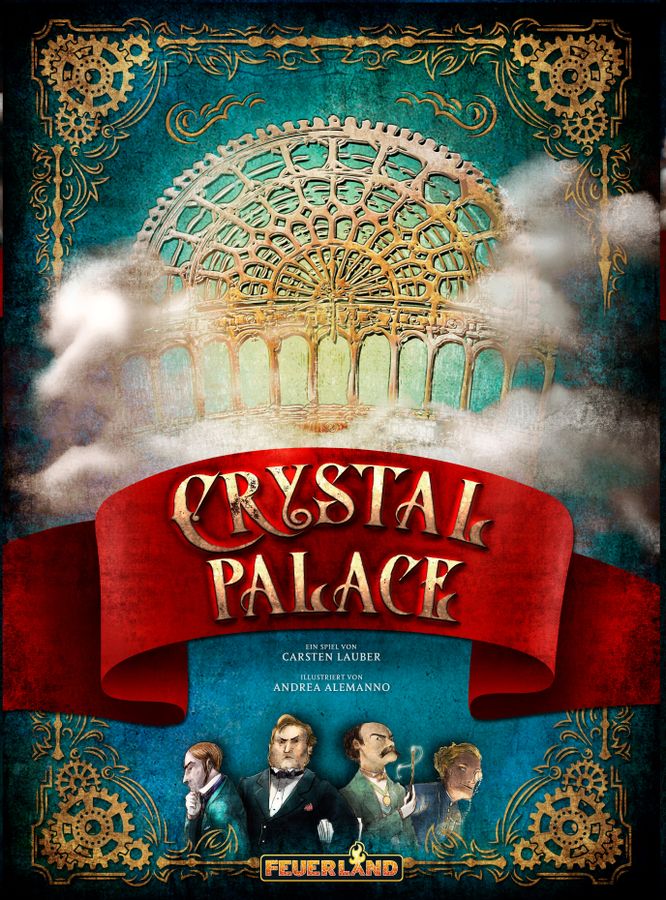 Crystal Palace by Feuerland Spiele. A heavy dice worker placement Euro game based around the 1851 World's Fair. In it, players are trying to generate buzz for their various inventions and entice the attention of important notables attending. If all stays on track, they hope to have this one out in December.
Cyberpunk 2077: Afterlife – The Card Game by CMON. A mission-driven card drafting game about trying to gear up and accomplish your goals is working towards a near simultaneous release with the video game it's based on. This means it could be out as early as mid 2020 but there's a chance it may not hit shelves until early 2021.
Dawn of Mankind by Tasty Minstrel Games. A lightweight worker placement about prehistoric human clans, where your goal is to help them explore, grow, survive, and deal with a number of ordeals throughout its members lifespan. Slated to debut at Essen.
D6: Dungeons, Dudes, Dames, Danger, Dice and Dragons! by Certifiable Studios. A cooperative and dynamic adventure game with a strong meta element to it, wherein players are RPG members playing out a campaign. This one should be hitting around sometime in December.
Dice & Pharaohs by Golden Egg Games. A sequel of sorts to its previous title Dice & Dragons, this title is shifts focus a bit and bills itself as a lightweight adventure game meets escape room game, with numerous puzzles to figure out and challenges to overcome. People should see the first finished copies available at Essen.
Dice Realms by Rio Grande Games. Similar to how Rio Grande created a dice version of Race for the Galaxy with Roll, Dice Realms will be a dice based version of the mega deckbuilder hit Dominion. Additional details should follow soon ahead of an anticipated release date somewhere between November 2019 and March 2020.
Dice Settlers: Western Sea by Board & Dice. A module based expansion for Dice Settlers, each of which can be used independently or in tandem with one another, all adding new dice, technologies, combos, and strategies to the base game. Expect to see this one first at Essen.
Dominations: Road to Civilization by Holy Grail Games. A domino-based civilization building tile placement and area control game that will see your society grow, change, and evolve over time based on how tiles are placed and interact with one another. This Kickstarter campaign should be going out in October as well as a possible Essen presence.
Downforce: Wild Ride by Restoration Games. A new expansion to Downforce that adds new tracks, road hazards, and other impediments, all of which should shake up the decision-making of the game without encumbering the core experience. Slated for a Q4 release.
Dracula's Feast: New Blood by Jellybean Games. A new version of the quick and lightweight social deduction game full of monsters. It should be delivering to Kickstarter backers in December ahead of a retail release shortly thereafter.
Dragon's Breath: The Hatching by HABA Games. A shorter, more concise version of last year's HABA hit Dragon's Breath, in which players must help remove gems from the central egg without having it fall over. It'll be taking its first steps in the wider world at Essen.
Ecos: First Continent by AEG. A modular tile placement and tableau building game where players are forces of nature trying to shape the newly placed land as they best see fit to achieve their objectives. Officially launching at Essen.
Empyreal: Spells & Steam by Level 99 Games. A sizable trail route building and pick up and deliver game set within Level 99's World of Indines. Players compete to extend their magical rail networks and establish the best resources routes for optimal payouts. At the moment it is looking like this slightly delayed Kickstarter should be heading to backers in October with wider availability before the end of the year.
Escape Tales: Low Memory by Board & Dice. A follow-up adventure to the original Escape Tales story-driven puzzle game. Following the same concept albeit with some new twists and gear changes, Low Memory is three different acts with one overarching plot – each of which players slightly differently. Like many titles here, this one is expected to drop at Essen.
Fairy Season by Good Games. A quick trick-taking card game about fairies and goblins trying to entrap groups of fairies and add them to their collections for scoring purposes. The intent is to have this one out by Essen if not sooner.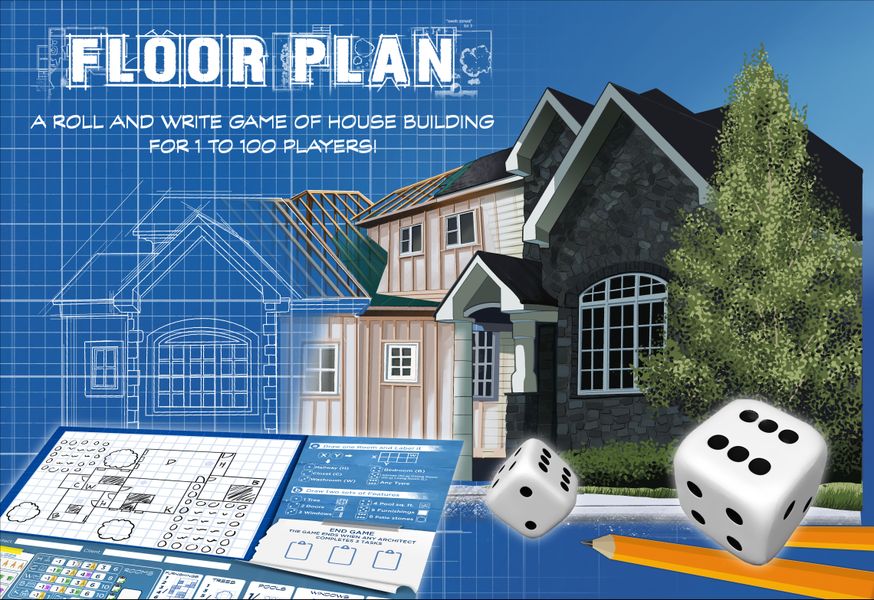 Floor Plan by Deep Water Games. Similar in premise to the roll & write hit Welcome To, Floor Plan has players spending several rounds rolling dice and using the results to draw out their new house's floor plans. Although not concrete, the blueprint for this one is around February or March 2020.
Fluttering Souls by Good Games. A two player tug of war style card game in which each player is trying to collect sets of butterflies for points. Like Fairy Season above, Good Games also intends to have this one out by early to mid October.
Folded Wishes by B&B Games. A brisk tile placement and pattern matching game in the guise of trying to become an origami master and earn the favor of the emperor. Also comes with paper to make actual origami if you wish, for funsies. They're hoping to have this one out sometime in October.
Freedom! by PHALANX. A densely packed two player defend the castle style siege game with highly asymmetric powers where one side is trying to break through the barriers and the other is trying to hold the line. This area control behemoth is slated for a release in early 2020.
Funkoverse Strategy Game by Funko Games. An arena style objective based combat game for 2-4 players with different characters in the game having different representative powers, giving you the ability to do highly thematic or mashup-style contests. All of the previously announced titles for the first wave of Funkoverse, including Harry Potter, Batman, Rick & Morty, and the Golden Girls, are all due to drop Oct 1st.
Ghostbusters: Blackout by IDW Games. A dice-based co-op game where players are, naturally, the Ghostbusters, who must move about the town and recapture a bunch of ghosts who have escaped the containment unit as a result of a power outage. At present it seems like an October release, though it could be earlier if things line up.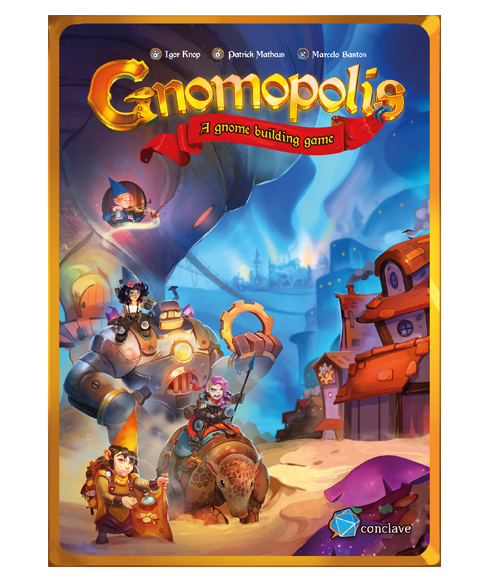 Gnomopolis by Conclave Editora / Surfin Meeple. A bag-building worker placement games about specialized gnome workers trying to rebuild their new capital further away from human settlement. Although a 2018 Essen release, at present it doesn't have North American distribution. As of Gen Con that appears to have changed but the release timetable for it is very much TBD.
Golden Rail by Happy Baobab. A lightweight train game about trying to maximize your scoring potential. Should make its initial appearance at Essen.
Gone Fishing by Happy Baobab. A similarly lightweight family style game about collecting fish from the table using a handheld net, trying to get the more valuable ones without risking losing fish you already captureed. It too should be debuting at Essen.
Gravity Superstar by Dude Games / Sit Down! A simple family-weight abstract game about collecting stars. In it, players always fall straight down the board, collecting stars as they go, until they land on a platform. The twist is the game utilizes shifting orientations so and and down become relative. It should be arriving stateside in October.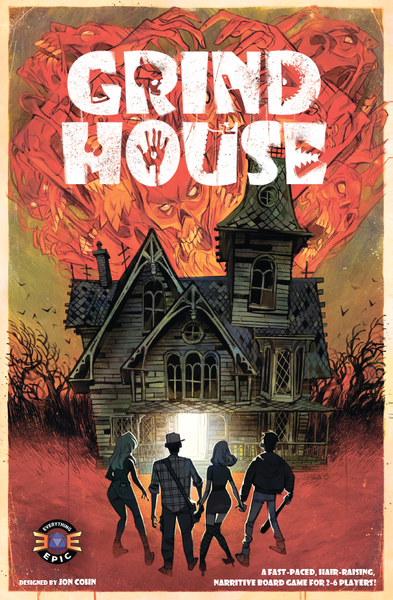 Grind House by Everything Epic Games. A Betrayal style narrative-driven horror game about a group of people with secret motives all exploring a haunted mansion and the naturally unfortunate things that befall them as part of doing so. This one is fittingly arriving in late October.
Harry Potter: Death Eaters Rising by The OP. A cooperative dice and card game and partial reskin of Thanos Rising whereby players must assemble a team of witches and witches to face off against a series of Death Eaters before facing down Voldemort himself. Due out this fall.
Hidden Panda by Jellybean Games. A light and silly team-based social deduction party game about trying to uncover each other's identities and either steal – or prevent the theft of – baby pandas. Expect this one in November.
Imaginarium by Bombyx / Surfin Meeple.  An esoteric worker placement game about a managing and improving a factory in a fantasy-like dreamscape. At present the game still has no confirmed distribution in North America, however.
Into the Black Forest by Green Couch Games. A lightweight card game utilizing elements of area control, trick-taking, and hand management as players fight for control of the Black Forest. Ideally this Kickstarter should be going out to backers by the end of September with a larger distribution to follow shortly thereafter.
Ishtar: Gardens of Babylon by IELLO. A lightweight and visually appealing tile placement game about collecting gems and constructing the famed Hanging Gardens of Babylon as a means of demonstrating your skills as a famed gardener. There's likely to be some available at Essen, though the bulk of availability should be in the October / November time frame.
The Isle of Cats by The City of Games. A polyomino tile placement and card drafting game all about exploring the island and trying to fit as many cats into your rescue ship as you can from the island for point scoring purposes. This heavily successful Kickstarter should see deliveries going out in the late January or early February time range, with retail options after that.
Judge Dredd: Helter Skelter by Osprey Games. A reskin of the highly tactical miniatures skirmish game Wildlands with a Judge Dredd IP. Should be arriving first at Essen.
Jump Drive Expansion by Rio Grande Games. The streamlined and shorter Race for the Galaxy sibling Jump Drive will be gaining a much sought after expansion with new cards and strategy options sometime in 2020.
Key to the Kingdom by Restoration Games. The previously reported reboot of the 90s era Key to the Kingdom game is slated for a 2020 release. Anything more specific than that is speculation at this point.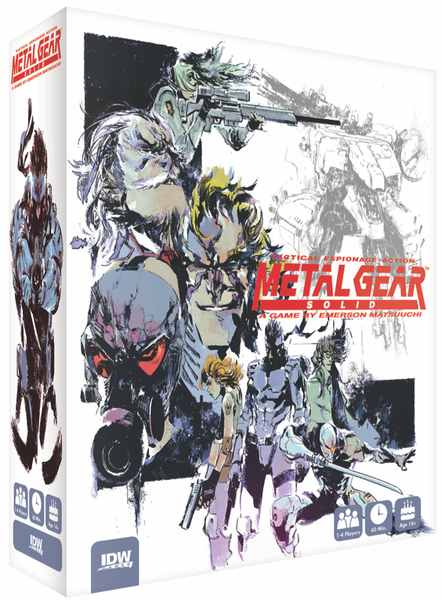 La Vina by Devir Games. A lightweight card-based hand management game about collecting grape cards and using them to generate the most desired wines as you advance along a movement track. This one should be uncorked in October, possibly even before Essen.
Metal Gear Solid: The Board Game by IDW Games. A cooperative scenario-driven miniatures game based off the Metal Gear Solid video games. Featuring a competitive AI system and many notable characters from the series, players must sneak around the board trying to accomplish their various missions. Expect this one in the last months of 2019.
Mezo by Kolossal Games / Surfin Meeple. A visually impressive area control game focused around Mayan mythology, featuring numerous gameplay strategies that change depending on your role, sizable character miniatures of the Mayan gods, and possessing a very Mesoamerican look. It should be an Essen release, though Kickstarter backers may get it slightly earlier.
Mini Rails by Moaideas Game Design / Tasty Minstrel Games. This 2017 economic rail game by Moaideas isn't technically a new title, but it was subsequently picked up by TMG for wider distribution, and that version will become available after Essen but before the end of the year.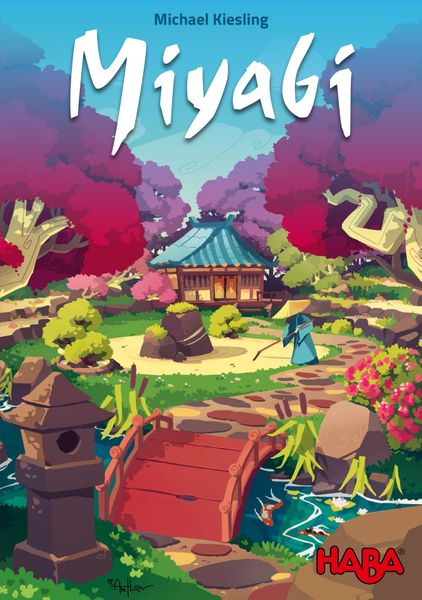 Miyabi by HABA Games. A laid-back tile placement game about establishing a zen-like garden with the intent of being the best gardener of the season. This involves not only normal placement decisions for adjacent features, but tiles can be stacked atop one another as well, creating an appealing layered look that's beneficial in both form and function. It will be an Essen release.
Monsieur Carrousel by LOKI. A cooperative kids game about trying to get everyone on the spinning carousel before the weather turns poor, featuring a simple ruleset and a carsousel component that actually spins as part of the gameplay. It should see a presence at Essen ahead of a general Q4 release.
Munchkin Dungeon by Steve Jackson Games / CMON. A new dungeon crawling game combining all of the expected Munchkin related charm and irreverence with CMON's normal miniatures treatment. This one should start making some appearances around mid 2020.
Nevada City by Rio Grande Games. A medium-weight pioneer-themed worker placement game about trying to raise a family and build a proper homestead. This may include dealing with random events, raising new buildings in town, and fulfill the needs of said town. It should be out in November or December.
New Frontiers: Starry Rift by Rio Grande Games. Similar to the Jump Drive expansion, Rio Grande also intends on launching an expansion for its board game version of Race in the form of New Frontiers, which also should be arriving at some point in 2020.
Papillon by Kolossal Games / Surfin Meeple. A tile-drafting, tableau-building, area majority game about attracting butterflies to your garden, which is represented via 3D standees. Expect to see this one making its launch at Essen.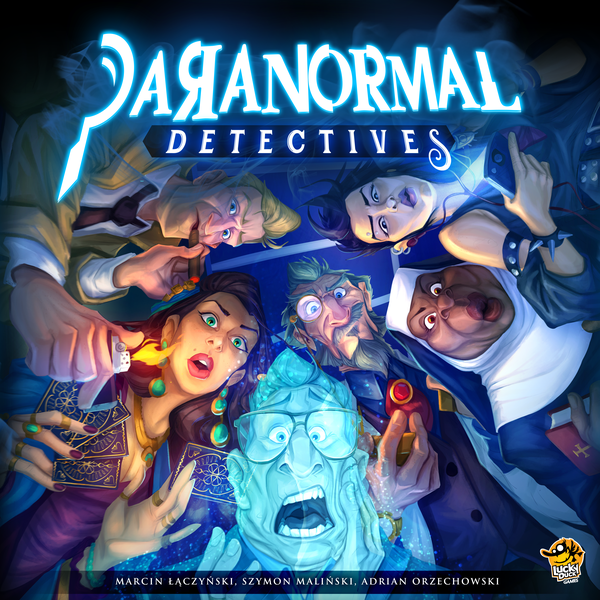 Paranormal Detectives by Lucky Duck Games. A Mysterium-esque party game where one player is the ghost and the rest are detectives questioning the ghost for answers. Instead of strictly using cards, however, the game's more social nature allows the ghost to answer in a number of ways both physically and metaphorically. People should see this one in October, though whether before, at, or after Essen is unsure.
Paris: New Eden by Matagot / Surfin Meeple. A dice drafting and light betting game set against the backdrop of a post-apocalyptic Paris, where your focus is on recruiting survivors and accomplishing secret missions. It debuts at Essen.
Project: ELITE by Artipia Games / CMON. This new edition of Artipia's Project: ELITE, now in concert with CMON, features a number of improvements including artwork, general components, new enemies, and more. As a Kickstarter, backers should start seeing the results in early 2020 with a wider option in the months after that.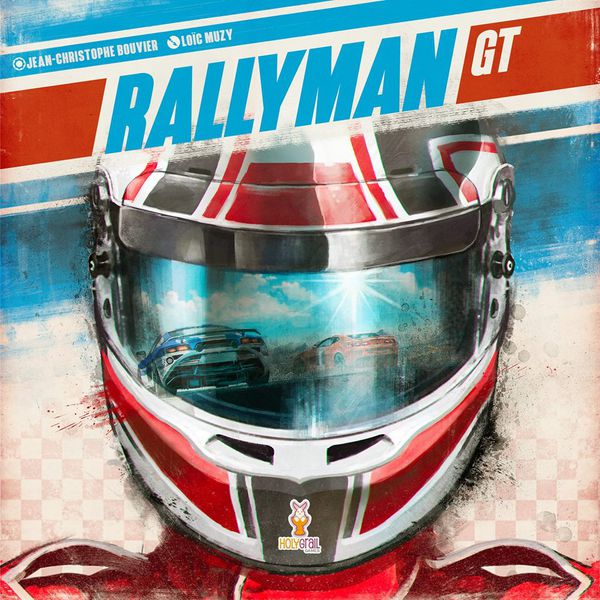 Rallyman: GT by Holy Grail Games. A revamped and remastered version of the roll and move classic racing game Rallyman, which includes more customization for tracks, new artwork and a more engaging racing system overall. This one should be delivering to Kickstarter backers in October, though expect to see it at Essen as well.
Ratzzia by Devir Games. A lightweight dice rolling and placement game about mice clamoring over one another the quest for delicious, delicious food. It should show up as an Essen release.
Reavers of Midgard by Grey Fox Games. The followup title to Champions of Midgard, this title has you setting sail to raid villages and sail the open waters facing any foes you can find. Utilizing a single worker placement worker alongside some engine building and set collection, it's a viking raid fest that's due for Kickstarter backers in October with retail before the end of the year.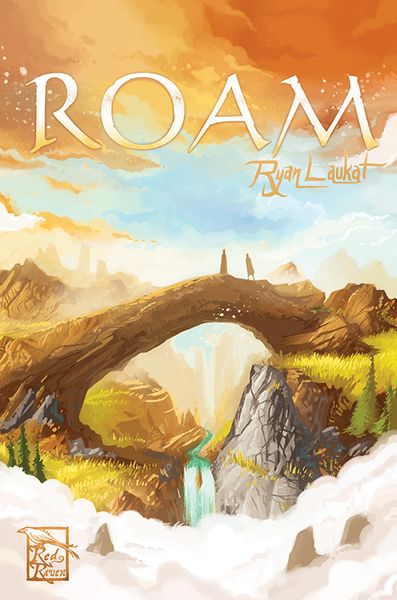 Roam by Red Raven Games. A card-based adventure themed exploration game where you flip down your adventurer cards to perform different effects, and, ultimately, gain new adventurers to your tableau. This title, set in the same world as several other Red Raven games, should arrive in November.
Roland Wright: The Dice Game by Perplext. A short (and very meta) tongue-in-cheek roll & write game about a game designer trying to make a roll & write game. Kickstarter backers should see this one in December, with a retail date slated for March 2020.
Scott Pilgrim Minis Game by Renegade Game Studios. A new Scott Pilgrim themed board game, this time with minis is due to arrive on shores at some point this fall, though more details on the time or gameplay focus are limited beyond that.
Seikatsu: A Pet's Life by IDW Games. A Pet's Life is a thematic reskinning of the excellent abstract game Seikatsu. Though the rules largely are unchanged the veneer now involves a brighter more colorful look and uses animal images over birds and flowers. We should see this one in November or December.
Silver Bullet by Bezier Games. A reskin of Bezier's Cabo, now with a werewolf twist. This game uses secret information and hand management to try to ensure when the werewolves attack their village is the least affected. Should be arriving at Essen.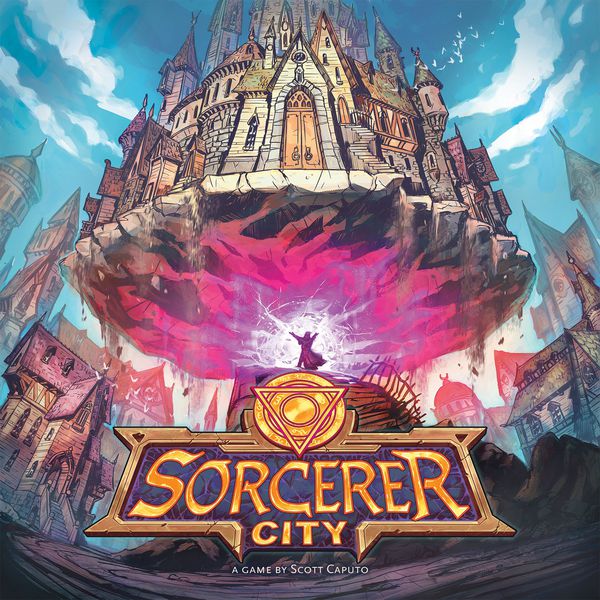 Similo by Horrible Games / Luma Games. A super short and simple card-based deduction game where everyone is trying to figure out the identities of the cards in each other's hand using clue guesses from a central grid of marching portrait cards. This under the radar title should be arriving in October if all goes well.
Sorcerer City by Druid City Games. A realtime tile organization game where you must optimally arrange the tiles before you each round in two minutes, the result of which allows you to further your various goals. At present, it should make its unveiling by Essen, though Kickstarter backers may see it sooner.
Space Station Pheonix by Rio Grande Games. Though there is little to report of the game at the moment, Space Station Phoenix is apparently one of two sizable space-focued games Rio Grande expects to launch in 2020.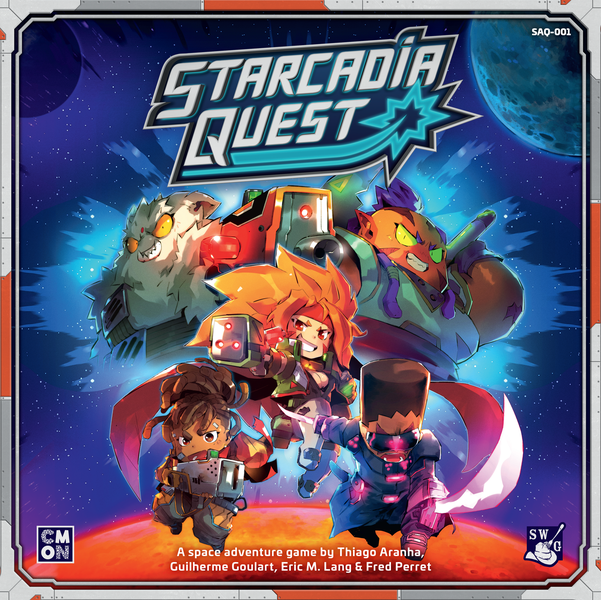 Starcadia Quest by CMON. A standalone space-themed version of the popular Arcadia Quest minis game where players progress through a campaign setting in the quest of winning each scenario. It is expected to hit during Q1 2020.
Steam Pirates by Golden Egg Games. A route building, resource management game set amongst a bunch of competing sky pirates for the most lucrative outcomes. Originally the game was slated for Essen but is now looking more like November.
Stonehenge and the Sun by itten. This highly unusual abstract movement game utilizing swinging a ball bearing as a pendulum back and forth between various henge pieces – with the intent of trying to not knock them over while making it harder for your opponent to do the same – should be making its finished version debut at Essen.
Street Masters by Blacklist Games. A cooperative miniatures fighting game in the style of Street Fighter and other classic arcade games wherein players must team up and fight their way through a series of challenges in order to topple a corrupt organization trying to take over the world. Expect a retail release of this one to show up at some point in the next two months.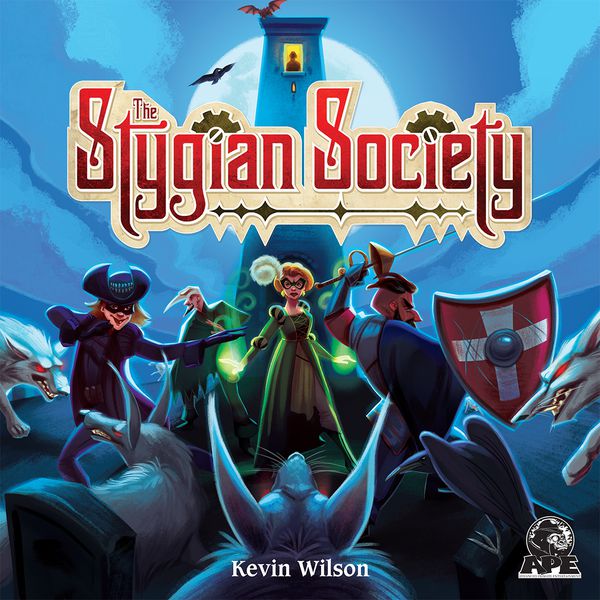 The Stygian Society by APE Games. This appealing cube tower focused game where players are cooperatively scaling the central tower and must work together to defeat the villain at the top is (at the moment) looking like a delivery to Kickstarter backers in a general Q4 time frame with a hopeful retail release around the holiday season.
Suburbia: Collector's Edition by Bezier Games. The mega anniversary edition of Suburbia, complete with new components, artwork, and tile tower, should arrive to Kickstarter backers in October. Retail release afterwards will be limited, however, due to the nature of the product.
The Taverns of Tiefenthal by North Star Games. A thinky dice allocation game in which players are trying to manage their beer tavern by expanding clientele, expanding their operation, and trying to increase sales. The optimistic timeline is for this one to release before December.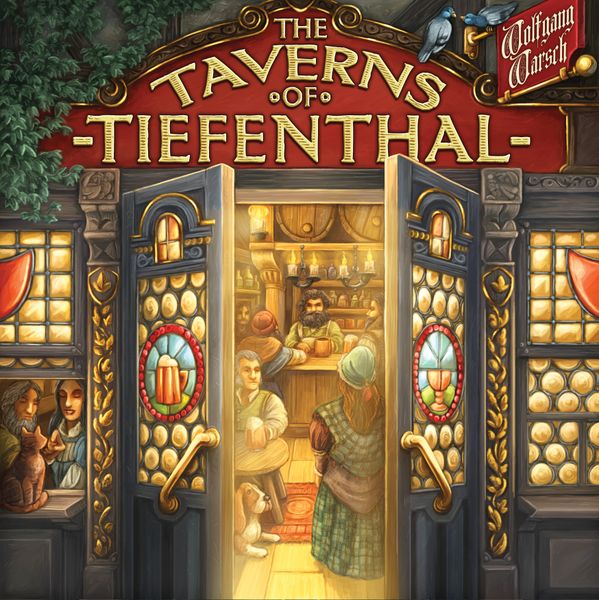 Terra Mystica: Merchants of the Seas by Feuerland Speile / Z-Man Games. A new Terra Mystica expansion that opens up new trade opportunities between factions with the inclusion of ships and other new dwellings, as well as the opportunity for additional VP scoring strategies. Feuerland will definitely be having it at Essen, but the date for a North American release via them or Z-Man Games is very TBD at the moment.
Thrive by Adam's Apple Games. A two player abstract game of two flowers trying to expand and control a pond. Thrive should be arriving for Kickstarter backers in November or December, with a Q1 date for wider release.
Tidal Blades: Heroes of the Reef by Druid City Games. A highly produced and visually appealing thematic worker placement game about competing to become an elite island guard, which involves you visiting different locations and overcoming challenges each round as you work towards the coveted title. Kickstarter backers should see this arriving in November, with others shortly afterwards.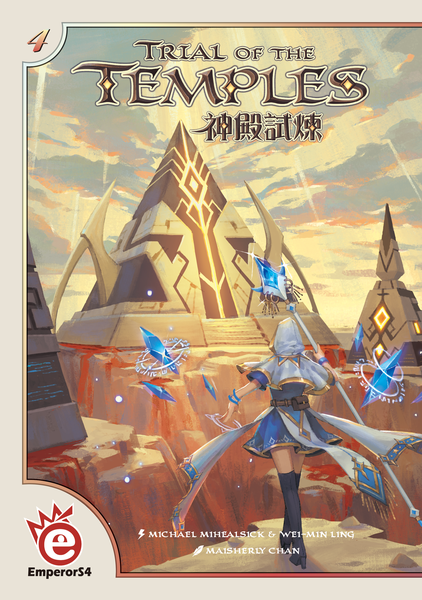 Trial of the Temples by EmperorS4 / Deep Water Games. A thematic sequel to the lightweight resource management game Mystery of the Temples, this title is set in the world's past and explains the creation of the temple barriers to be part of a contest between mages creating spell chains and refining the gems as a means of testing their skills. The intent is at least for a partial release at Essen with wider distribution to follow in the months ahead.
Toy Story: Obstacles & Adventures by The OP. Following the same model used for Harry Potter: Hogwarts Battle, Toy Story is a chapter-based co-op deckbuilding game where you will be able to play out the different movies independently and progress through each, adding in new enemies, allies, and mechanics as you go. While no official release date has been set, the intent is to have the game out as soon as possible, which means anytime between now and the end of 2019.
Trickerion: Dahlgaard's Academy by Mindclash Games / APE Games. A sizable expansion for the thematic turn of the century game of stage magic and illusion, adding all sorts of new gameplay options and strategies should be arriving for both backers and attendees at Essen around the same time.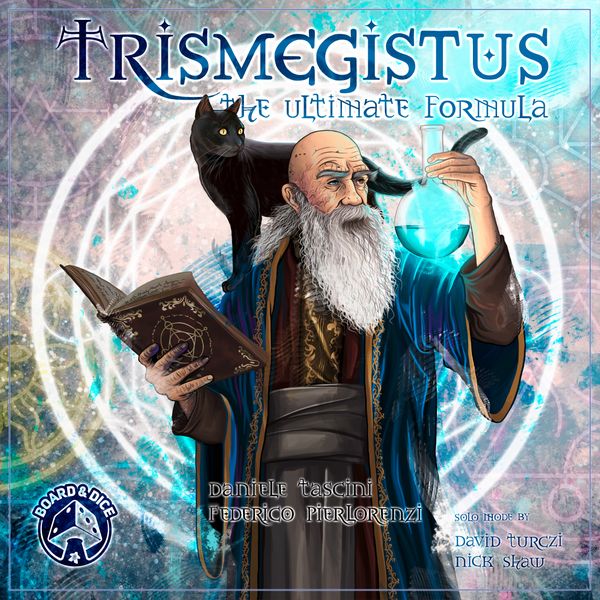 Trismegistus: The Ultimate Formula by Board & Dice. A heavy dice drafting game about alchemy and transmutations that limits you to utilize just a handful of dice each round. However, each die used has the potential to chain into a series of other abilities and effects, creating all sort of strategic possibilities. This brain burner should be materializing first at Essen if all lines up.
Truck Off: The Food Truck Frenzy Roll And Write by Adam's Apple Games. A roll & write version of their food delivery title Truck Off, using the same ideas of trying to get around town to maximize your food truck selling capabilities, just now in pen and paper form. The plan at the moment for this one in a salable package is for Q1 2020.
Underwater Cities: New Discoveries by Delicious Games / Rio Grande Games. This expansion for Underwater Cities will offer not only a number of new modules to the game that you can play with but should also provide a means of upgrading the 1st Edition components of the game with improved components. The first wave of these should arrive via Delicious at Essen, though the timeline for Rio Grande afterwards is less certain.
Unfair Expansion: Alien B-movie Dinosaur Western by Good Games. The long awaited mix-and-match module expansion to Unfair will add a series of new ways to expand your theme park, each offering new exhibits and point scoring opportunities and allowing you to tailor your gameplay experience as you desire. It should be here by Essen.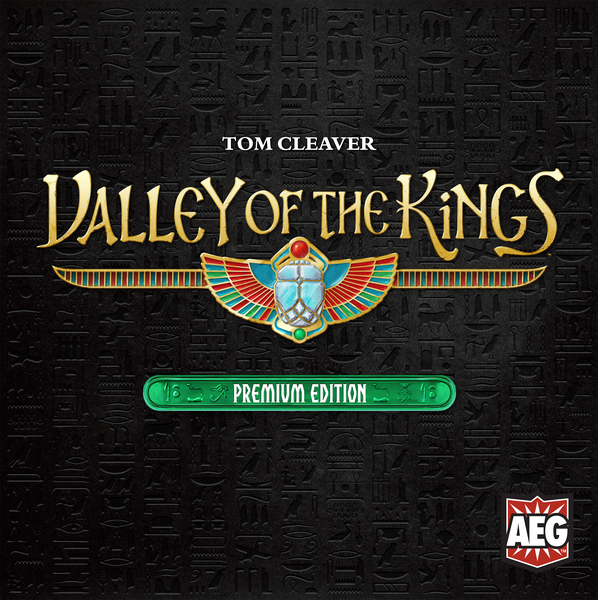 Unmatched: Robin Hood vs Bigfoot by Mondo Games / Restoration Games. The core "Volume 1" product for the two player mashup fighting game Unmatched will be out in September, with this expansion to follow shortly thereafter in early October.
Valley of the Kings: Premium Edition by AEG. The completely upgraded version of the much lauded Valley of the Kings series arrives on October 4th. It contains all new art on its new tarot-sized cards, and includes both the original core game as well as all of the expansions to date.
Vampire: The Masquerade Expandable Card Game by Renegade Game Studios / Paradox Interactive. As previously reported, these two companies are pairing up for a Vampire-based expandable card game that tries to embrace the core elements of the tabletop RPG via a competitive card-based setting. Details are light but expect to hear much more ahead of its release at some point in 2020.
Vampire: The Masquerade – Vendetta by Horrible Games. One of no less than 4 new V:tM games due out over the next year, Vendetta may be one of the first as it's due to arrive before the end of 2019. In this short card drafting and bluffing game, players draft cards as a means of exerting influence and establishing area control.
War Chest: Nobility by AEG. The first expansion to the Laurel-nominated two player tactical abstract game War Chest is slated for an October release, possibly even for Essen. This title includes new units to mix into your tactical arsenal as well as new proclamation cards that can aid you further in your conquests.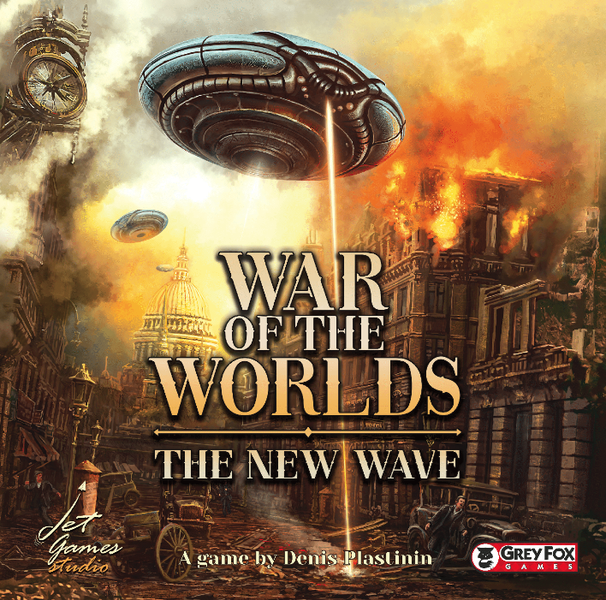 War of the Worlds: The New Wave by Grey Fox Games. Set as a sequel to the classic War of the World story in which the aliens return to Earth for a Round 2 fight, this two player asymmetric deckbuilder has one player acting as the alien invaders and the others the human defenders. According to Grey Fox this Kickstarter game is set to release at Essen, though backers should have it before then.
A War of Whispers by Starling Games. A clandestine themed game of area influence control and betting in which players are members of a secret society wagering on the outcome of ongoing conflicts between several major powers across the land. This Kickstarer title is aiming to deliver to its backers in September ahead of an official Essen release.
Waste Knights: Second Edition by Galakta / Ares Games. This new and improved edition of the Mad Max style post apocalyptic adventure game, complete with multiple scenarios, extensive story flavor, and both cooperative and competitive modes, is scheduled to make landfall in the latter months of 2019.
Upcoming Kickstarters
In this section you can find a sizable (but again hardly complete) list of all the games shown in some form at Gen Con 2019 that are headed to Kickstarter in the next few months. Unlike the above section, these are listed according to their exact or approximate launch dates (newest first), according to the publishers.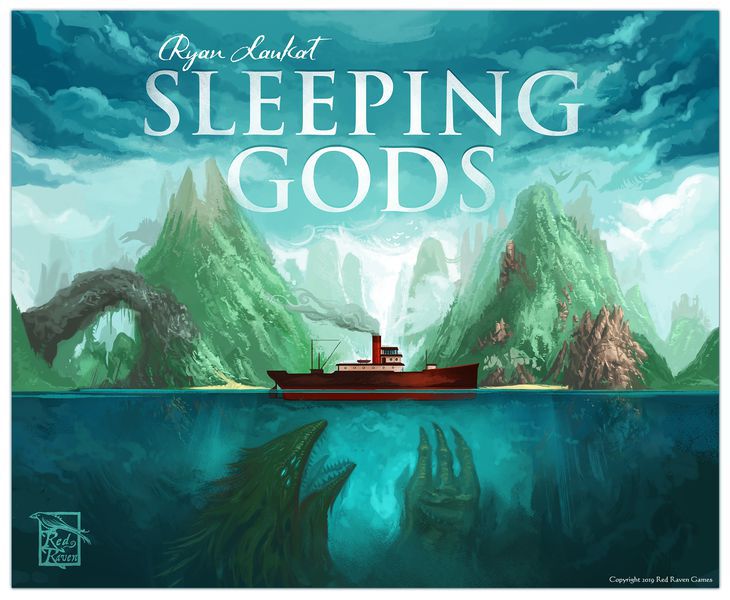 Sleeping Gods by Red Raven Games. The latest in the Red Raven exploration series, this cooperative story-driven campaign of exploration puts players aboard a ship circa 1930 who have somehow found themselves lost in strange and mysterious lands. Your ultimate goal, which is driven by an open-ended series of storybook narrative adventures, is of course to learn about your surroundings in an effort to find your way back home. It is on KS now, through August 29th.
Burgle Bros 2 by Fowers Games. An unexpected but much welcomed standalone sequel to the original co-op caper game Burgle Bros strikes again, this time in a Oceans 11 casino style robbery. With an all-new theme, increased interactivity between turns, and the ability to navigate both floors in three dimensions right out of box, it strives to improve on much of the original game while still retaining everything people enjoyed. It is on KS now, through Sept 5th.
Yedo by Board & Dice. The much vaunted 2012 worker placement game Yedo, in which you are clan elders in 17th Century Japan trying to gain prestige in order to appease the new Shogun, is getting a deluxe edition reprint treatment and is heading to KS Sept. 9th.
Nouvelle-France by JackBro Games. An abstract block construction game about players trying to build up the New France settlement before winter sets in and where you must balance the need to match block colors during placement with wanting color majorities in the different structures when scoring (snowflake) cards are drawn. This one should be setting sail for KS on Sept. 10th.
Titan by Holy Grail Games. A network building resource management game sporting a massive circular board. In Titan, your intent is to drill for specific resources and stash them on your supply ship as to launch the most lucrative supply ship by the end of the game and thereby byeing the most efficient employee of the mining company currently drilling into the Saturn moon of Titan. This one is set to drill down to KS in mid to late Sept.
Meeple Circus by Matagot / Surfin' Meeple. The much adored family-weight dexterity game, where the focus is to stack meeples as part of a circus performance act has been rumored to be working on a "Big" version of the game with larger pieces and more table presence. That has been confirmed and it is headed for Kickstarter. As of Gen Con that is stated for a tentative September launch but it may get pushed to later in 2019.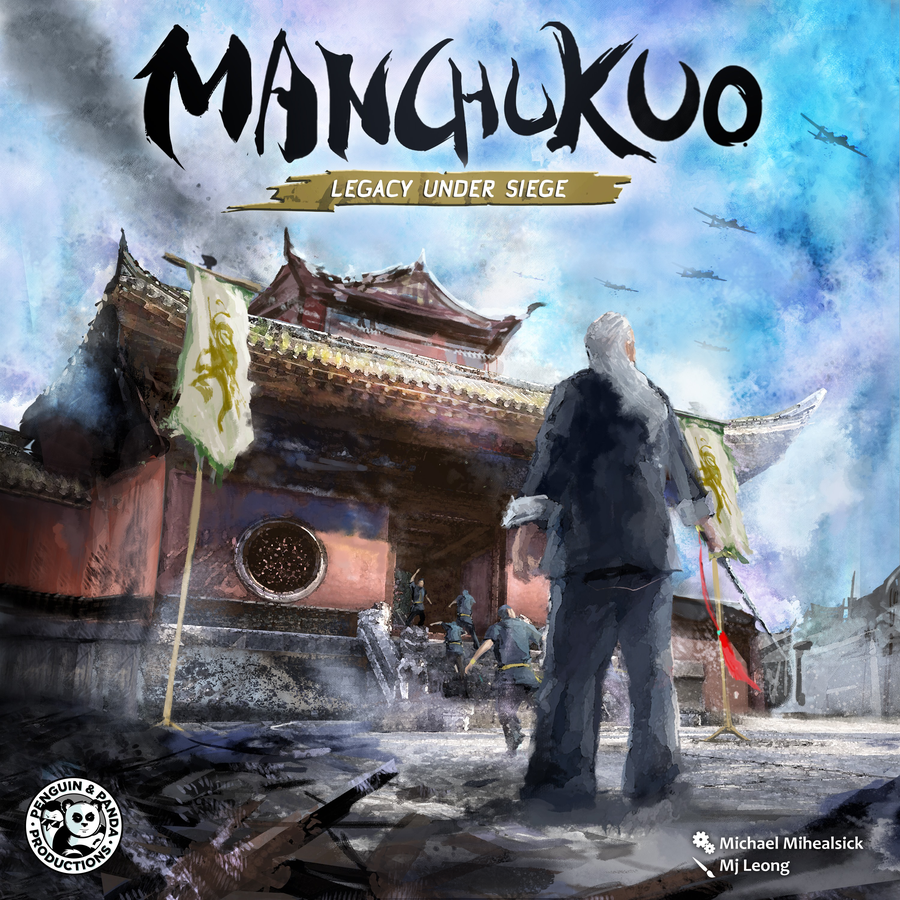 Manchukuo by Penguin & Panda Productions. A worker placement game set during the Japanese invasion of Manchuria in the 1930s where players are martial arts teachers trying to gain prestige and pass along teachings to their students while also trying to avoid incurring the attention of the occupation forces which had banned such practices which instills additional restrictions on how you can place your workers. This game is fine seeking additional visibility, however, and is headed for KS on Sept. 17th.
ArchRavels by XYZ Game Labs. A lightweight set matching and resource management game where players are knitting and sewing enthusiasts who must draft specific yarn colors as they race to complete as many crafting projects as they can manage. This one is being stitched together for a September KS launch.
Island Siege Anniversary Edition by APE Games. A revamped anniversary version of the original fort-building dice game with improved components, some rule tweaks, and an accompanying expansion are all set to arrive in the KS port around mid-September.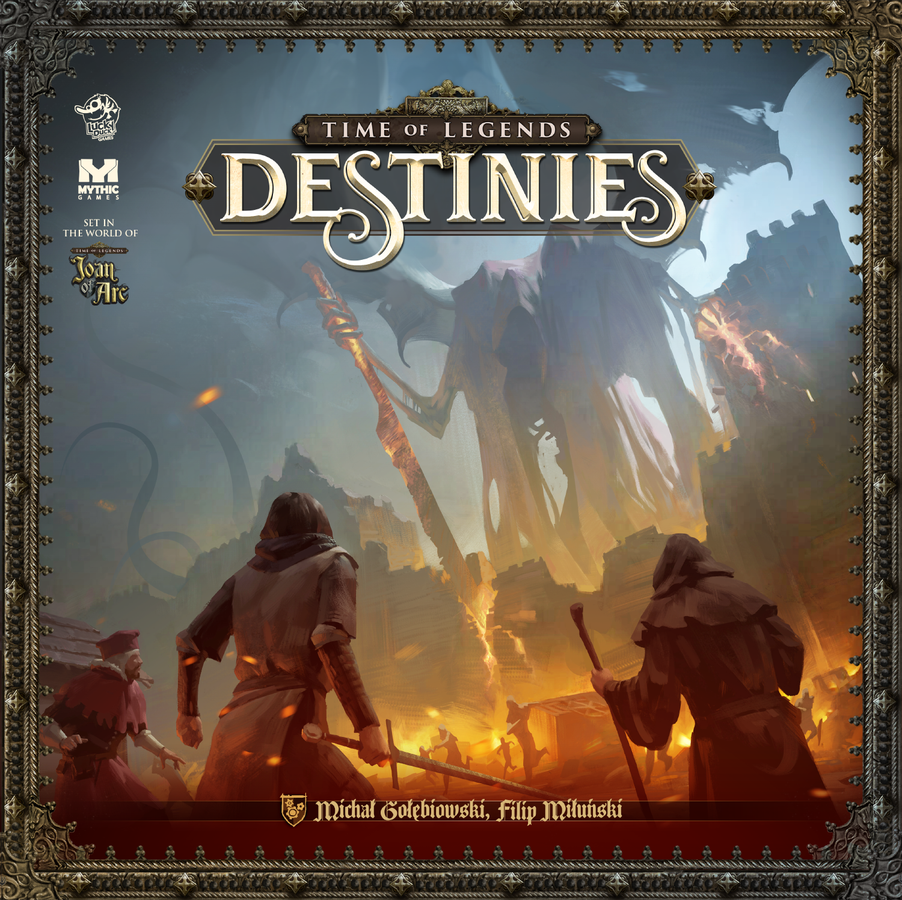 Time of Legends: Destinies by Lucky Duck Games. A story-driven adventure game set using a mix of both the app-based integration system seen in their previous hit Chronicles of Crime alongside broadening the world of Mythic Games' Joan of Arc IP. With numerous competitive scenarios and a series of branching decision paths, players compete to be the most accomplished hero in completing their various quests. Although the date is not set in stone, this one seeks to begin its own board game destiny on KS in mid to late September.
Sovereign Skies by Deep Water Games. A rondel-style worker placement and area majority game where players are trying to gain and exert influence over their neighboring planets. This title is set for a KS relaunch at the end of September.
One Deck Galaxy by Asmadi Games. A 1-2 player civ-building co-op game and followup to One Deck Dungeon with a heavy dose of exploration and building up your civilization before having to face down numerous external threats. Originally slated for a KS launch in mid-September, though some late stage development may bump it out slightly.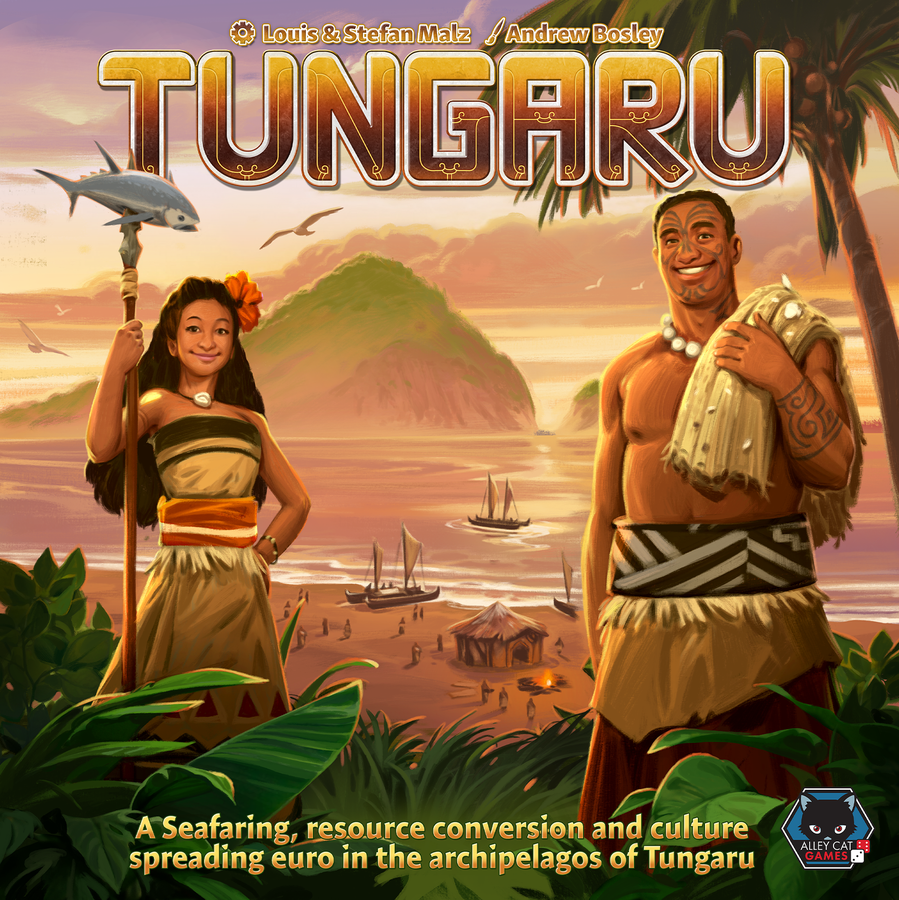 Tungaru by Alley Cat Games. A medium-weight dice worker placement game that focuses on the efforts of early Polynesian tribes settling in the Gilbert Island archipelago. Competing to be the best tribe, you must use your workers to build structures, expand across the island chain, and spread your culture. This sea-faring title should be shoring up on KS in October.
Wonderland's War by Druid City Games / Skybound Games. An bag-building area control game set to a conflict-riddled Alice in Wonderland theme. With Wonderland's War, the land beyond the Looking Glass has come to war and each player is one of the major characters attempting to rally units to their side and claim as much territory as they can before a truce is called. The madness descends on KS this October.
Cosmic Colonies by Floodgate Games. A lightweight card drafting and polyomino placement game where players are settlers among the stars and are placing tiles in such a ways to build specific patterns on their newly acquired territory. This one is planning for a blast-off on KS sometime in October.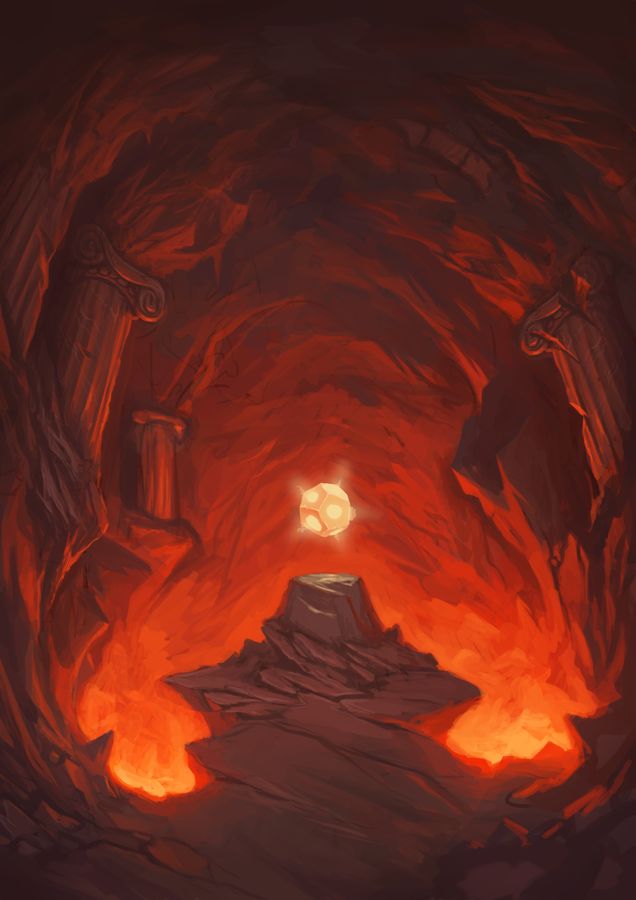 Sub Terra II: Inferno's Edge by Inside the Box Board Games. A standalone sequel to the tile-laying co-op adventure game Sub Terra. In this version, players must navigate a volcano temple to find a legendary treasure and escape before the volcano erupts. Expect to delve into this one on KS in mid October.
Vengeance: Director's Cut Expansion by Mighty Boards / Greenbrier Games. An expansion to the original dice-centric thematic game Vengeance, where your goal is to use your fight rolls to exact, well, vengeance, on a series of gangs who wished you ill will. The expansion continues that idea while adding more player interactivity. All of this Kill Bill flavored tale of payback is slated for a KS launch in late October.
More Everdell by Starling Games. Although details are sparse, Starling has quietly made it known that they intend on following up on their Gen Con release of Everdell: Pearlbrook with not the first of two new expansions for this aesthetically pleasing tableau builder. Fittingly, the first of which plans on coming to KS in late Fall.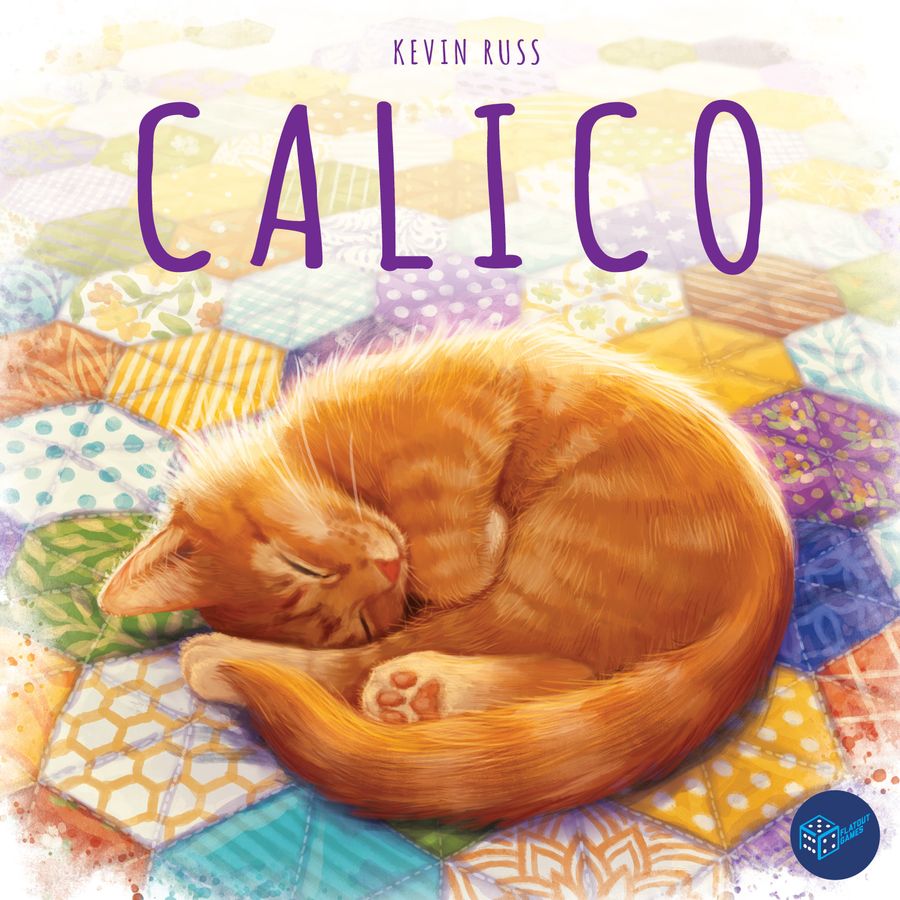 Calico by Flatout Games. A spatial-focused tile laying game where players are sewing quilts in various patterns that will also attract adorable cats, both of which score you points in different ways. Coming to KS in Fall 2019.
Arkeis by Ankama. A campaign style dice-driven co-op game with a modular layout depending on the mission, where your team is a bunch of adventurers and archaeologists delving into the dangers and mysteries of a lost, forgotten Egyptian pyramid. You should be able to uncover this one when it heads to KS in early November.
The Reckoners Expansion by Nauvoo Games. Following up on the success of their high production co-op game The Reckoners (based on the novels of the same name), where players are a squad of normal humans trying to take down superpowered villains. The expansion aims to continue the story. While tentative, it is thought to be dropping on KS sometime in November.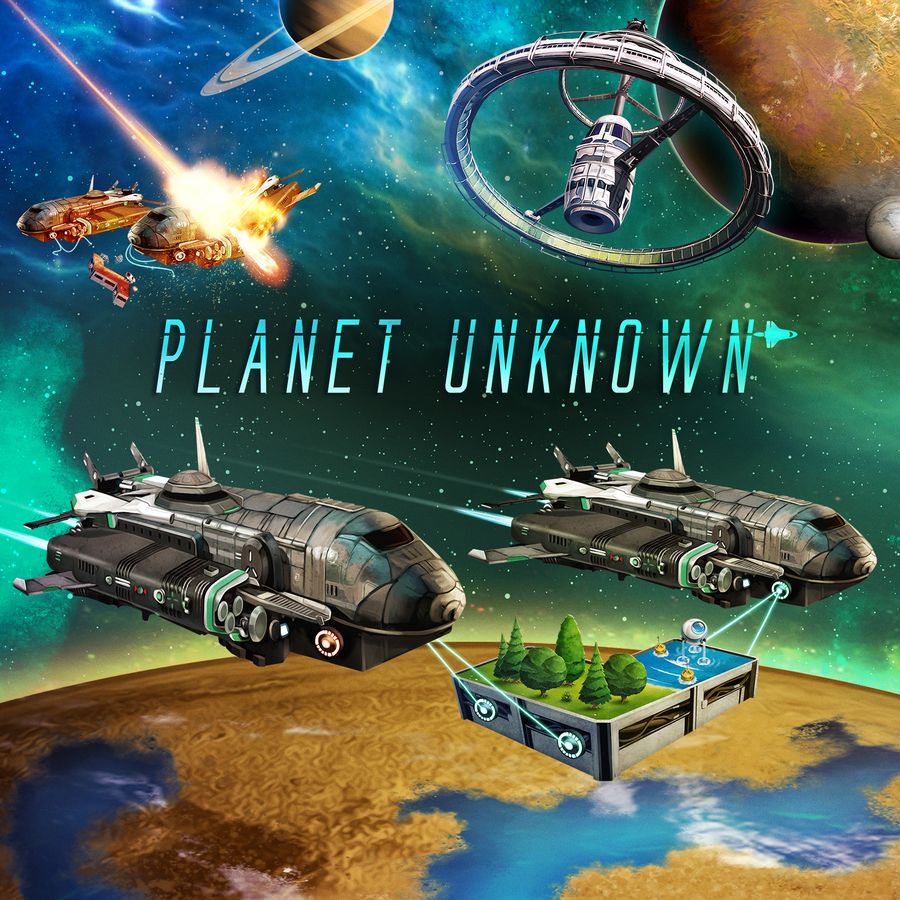 Planet Unknown by Adam's Apple Games. A lightweight spatial game where humans have been forced out into space and are competing to terraform a new series of planets. Principally a tile-placement game utilizing polyomino pieces, simultaneous (though not real-time) turn taking, and spinning tile dispensary, each player attempts to maximize their colony's worth while under the constraints of which tiles they have to use each turn. No official date has been set for this one, but it should be blasting off to KS sometime between October 2019 and February 2020.
The Zorro Dice Game by Overworld Games. A Yahtzee-style dice rolling game in the eponymous crime fighting Zorro has decided to retire and pass along the mantle to a new hero. In it players are rolling dice to defeat minions and perform heroic acts in a buildup towards facing down the endgame villain. This lightweight dice chucker is hoping to be swinging its way onto KS before the end of 2019.
Unsettled by Orange Nebula. A new space-faring sci-fi game where players expectedly will have to deal with the unexpected dangers of space exploration. This shrouded in mystery title is slated for a KS launch in Q4 2019.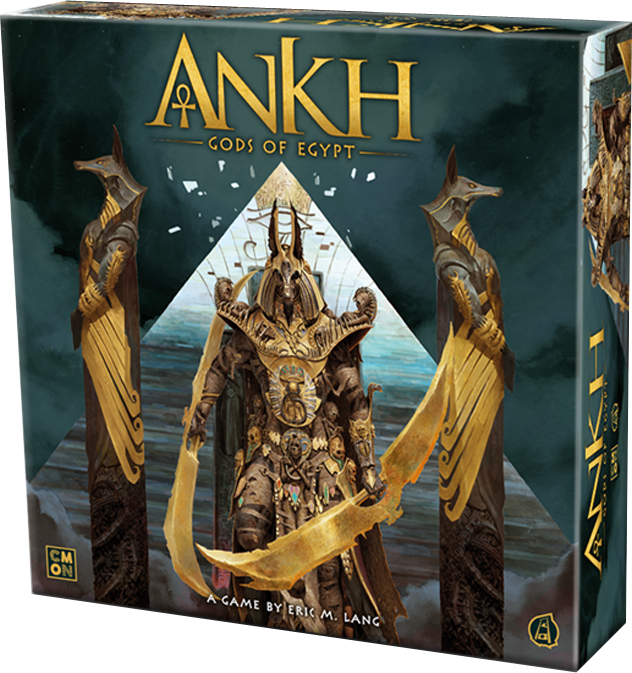 Ankh: Gods of Egypt by CMON. Billed slightly as the third title in their Eric Lang society-focused skirmish trilogy after Blood Rage and Rising Sun. This Egyptian-focused version is bound for KS at some point in Q4 2019.
Zombicide 2nd Edition by CMON. The highly successful zombie-hunting game gears up for a whole new edition, replete with streamlined rules, new components, and a host of new scenarios – as well as having 1st Edition components being backwards compatable with this new version, which should be shambling onto KS before the end of 2019.
Iron Forest by Brain Games. A brand new adventure-themed flicking game in the same spirit and style of Ice Cool that will boast multiple scenarios and a two-tier playing surface. They hope to flick the switch on this one before the end of 2019.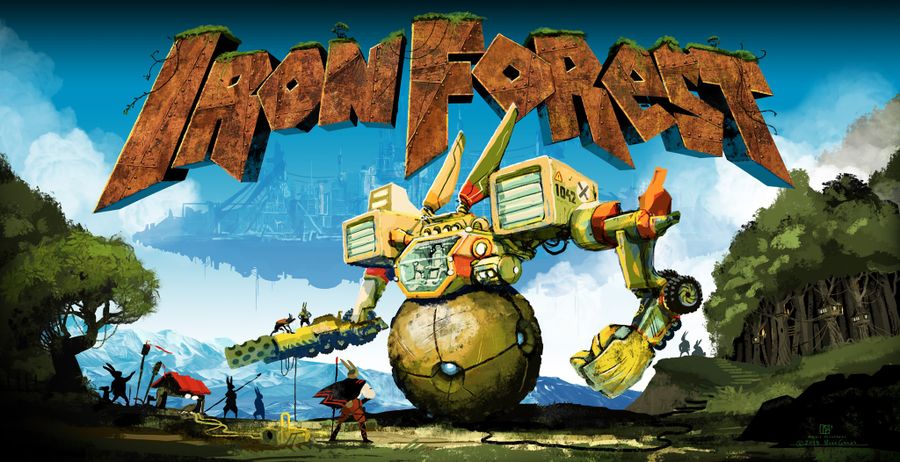 Stellaris Legacy by Academy Games. Continuing their expansion into licensed material, this new 4X game set in the world of the Stellaris video game features highly customizable starting traits, two hour play times, and the ability to add and drop players as you go will be entering the KS orbit either in Dec 2019 or early 2020.
Dawnshade by Highborne Games. A highly thematic "choose your own adventure" style co-op game that utilizes a JRPG inspired combat system in which players are a ragtag band exploring the world of Dawnshade and trying to restore balance to a world upset by two warring factions tearing it apart. The quest to this one begins on KS in January 2020.
Animalcatraz. A grim scenario-driven competitive game where players are anthropomorphized animal convicts in a hardened lockup and must do whatever it takes to either break out of jail or become the jail's de facto kingpin. This one is aiming for KS parole around March 2020.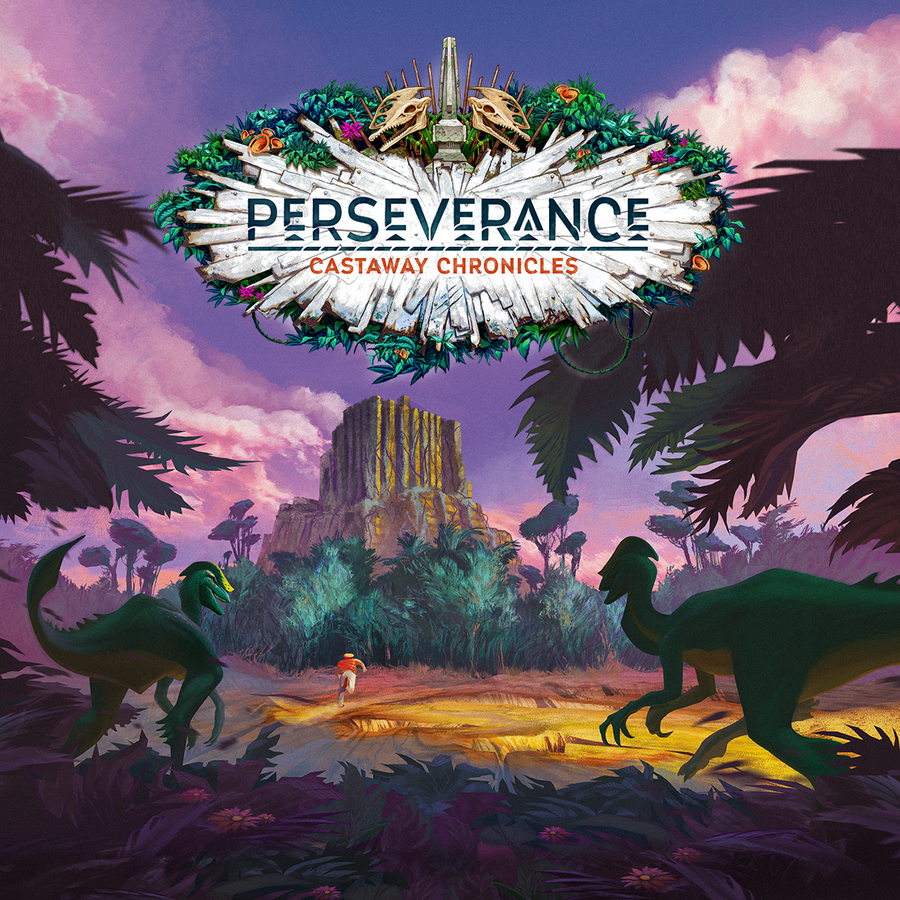 Perseverance: Castaway Chronicles by Mindclash Games. A highly thematic dice drafting and placement game where players are survivors washed ashore a strange and dangerous island and who seek to establish the mightiest society in this new land by exploring the island tailoring their worker placement tableaus. Delayed before, this one is hopefully ready to set sail for a KS birth in March 2020.
Holi by Floodgate Games. A highly colorful game in similar aesthetic prominence as Sagrada and Bosk, in which players will use the spreading of colors as a means of celebrating the annual Holi festival. Tentatively (and appropriately) arriving on KS in mid to late March 2020.
Vampire the Masquerade: Chapters by Flyos Games and Paradox Interactive. A legacy style story-based board game with elements of roleplaying added in. Set in the same universe as the tabletop RPG (and one of several V:tM games due out over the next year), Chapters involves players scheming, fighting, and progressing through several scenarios with and against one another in the best of Vampire tradition. The Chapters apparition should arrive on KS in Q1 2020.
Paint the Roses by North Star Games. Another Alice in Wonderland themed game. In this one everyone is a part of a new batch of royal gardeners – mostly because the last ones all lost their heads. Utilizing elements of deduction and spatial placement, players must try to get their teammates to correctly guess the cards in their hands in order to advance and avoid being caught by the Queen. This one is headed for KS during the first half of 2020.
Vikingar: The Conquest of Worlds by JackBro Games. Previously released, this Viking-themed game of exploration, trade, and plunder with a unique circular modular board is returning to KS in 2020 for a reprint, along with a new expansion.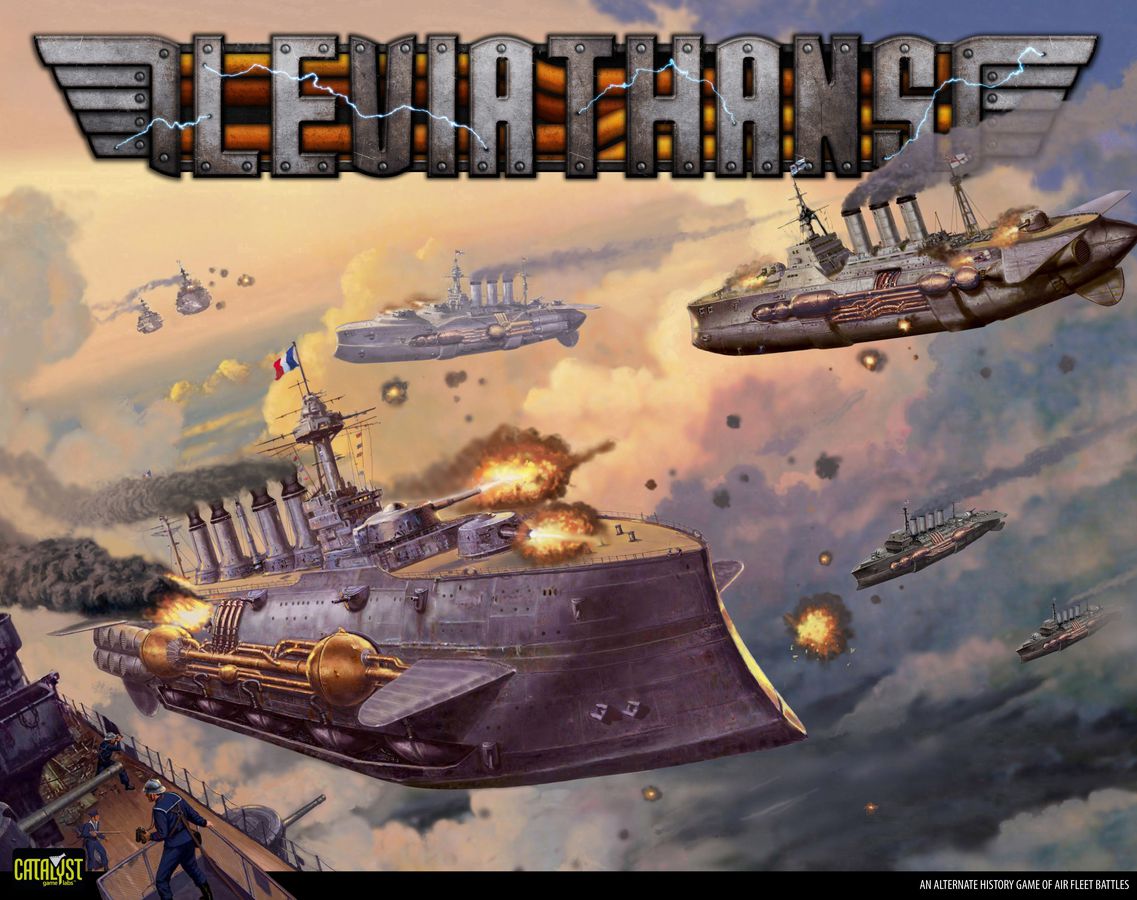 Leviathans by Catalyst Game Labs. A completely retooled and revamped version of the dieselpunk themed minis-based airship fighting wargame (whether a new edition or completely new game is undetermined at present) will be setting course for a KS campaign at some point in 2020.
Colab by Portal Dragon. A quirky but substantive dice drafting worker placement game about a bunch of mad scientists all seeking to build gadgets, employ creatures, and otherwise advance their dastardly plans…but due to budget reasons need to share the laboratory with one another. Coming to KS "sometime in 2020".
Contra: The Board Game by Blacklist Games. A cooperative dice and card driven game based off the popular classic video game, complete with highly modular scenario setups. Scouting for a KS launch sometime in 2020.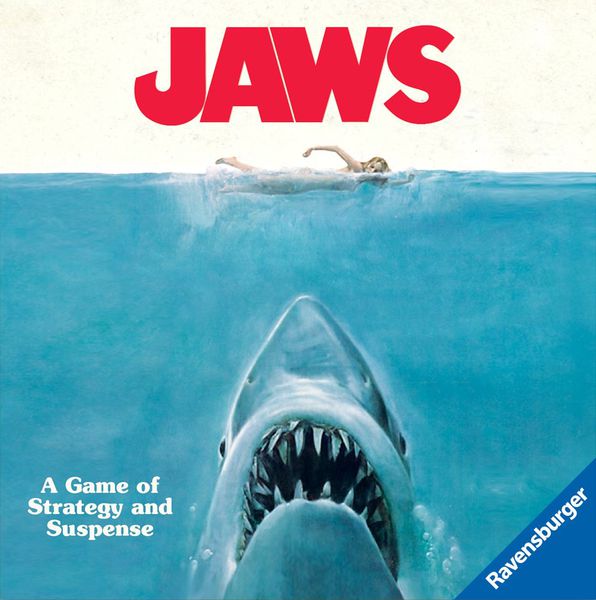 And with that, we bring our coverage of Gen Con 2019 to a close. We hope that you found some of it enlightening, informative, and even a little exciting. With so much information being shared at one place in such a short amount of time, it can be tough trying to keep tabs on even a fraction of it, but we certainly tried to grab what we could over four days without killing ourselves and then shared the more pertinent parts with you here. Please let us know if you found it useful!

Ok, we lied, we do have one more thing to share: a contest!
That's right – in honor of Gen Con 2019, we're raffling off several brand new Gen Con game releases including 5211 by Plan B Games, Lantern Dice by Renegade Game Studios, Legendary Forests by IELLO, and Point Salad by AEG. And you can enter for them….now:
Special thanks to AEG, IELLO, Plan B Games, and Renegade Game Studios who provided copies of these games for giveaway purposes.