No matter how many new games get shown off at a convention, even one with as many shiny new options to captivate your free time, there is always a contingent of gamers who can't help but continually look past them and on to the next big thing. The next title, the next announcement, the next opportunity.
Constantly watching for What Comes Next can sometimes trap you into an endless cycle of buying into the cycle of hype, not letting you fully enjoy the things in front of you at the moment, but seeing which games are on the horizon comes with its own level of electricity and excitement too.
This is especially true with games that are very much still in development or haven't yet entered production, as you get to peer behind the curtain, however briefly, and catch a glimpse at a future game in the works from your favorite publisher, designer, or artist. Or perhaps there is some relatively unknown game trying out a new mechanic or theme that catches your attention.
Whatever the case may be, those who like to keep at least one eye on new gaming prospects had no shortage of options to look at here. A lack of forthcoming titles there was not.
Which brings us to the final section of our Gen Con 2018 Recap: Deluxe Edition, with Part 5, What Comes Next, divided into two parts.
The first is a series of upcoming titles, listed (mostly) alphabetically.
The second is a list of most of the Kickstarters that where being shown off at the convention launching between now and February 2019.
As with any such endeavor, these lists are far from a complete account of every single booth at Gen Con. But…it's still a lot. We hope you find it useful, so give it a look!
And be sure to make it all the way to the end for a little surprise celebration. Just saying…
Also See:

Upcoming Games
At Gen Con 2018 there were almost as many games being shown off that were due out in the next 2-12 months as there were new releases. This first part recaps many – but hardly all – of these upcoming games. Listed by game, it mentions anything releasing after September 2018 (basically anything more than a month our), and roughly when those games should be hitting US shores.
First off, I'm just going to address the cardboard elephant in the room and run through the major notes from the Asmodee Family: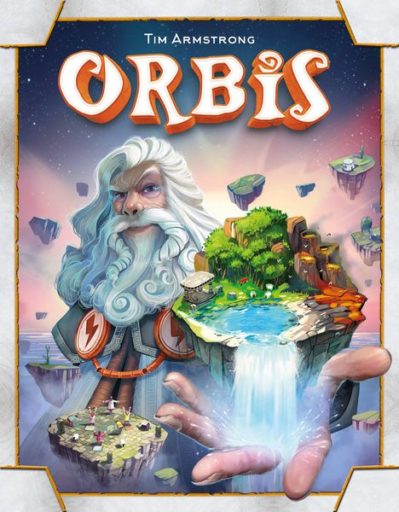 Soon to release at Essen are Day's of Wonder's lightweight urban development game The River, Space Cowboy's spiritual successor to Splendor, Orbis, Repos' co-op party game Just One, Days of Wonder's 7 Wondes Armada expansion, and the a revisted edition of the robot fighting game Volt by new Asmodee member Heiderbar.
Other titles expected to release 'soon' include Days of Wonder's Ticket to Ride: New York (may have released already), the spatial word-based party game TAGS by Heidelbar, and a trio of games by Lookout, including Patchwork Express, a miniaturized version of Patchwork, the spatial game Gingerbread House, and the brief tile game Neom. There's a chance we may also see the new Inis expansion there too, but it's more likely to be a Q4 release in Europe and Q1 2019 in North America.
Following that in the general October/November time frame should see a series of Fantasy Flight releases, including the mega news-maker KeyForge, Arkham Horror Third Edition, the Fallout expansion New California, the Mother of Dragons expansion for Game of Thrones, and possibly the final Warhammer 40k themed game under the FFG license, Heroes of Terrinoth, as well as Matagot's ingenious dry-erase treasure hunting game Treasure Island, and Z-Man's ship-focused area influence game Race to the New Found Land, along with the first new edition of Tah Mahal since 2006.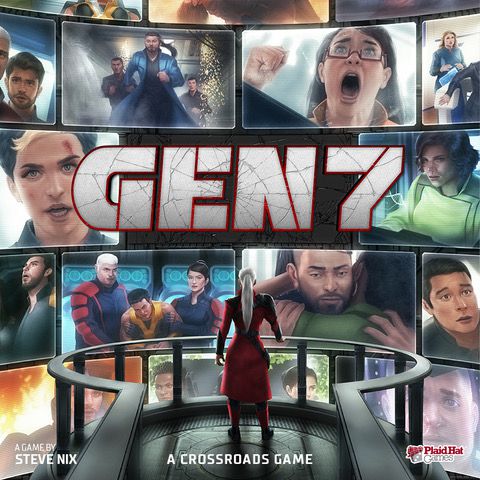 Rounding out the rest of 2018, we should expect to see releases of Plaid Hat's colorful reboot of City of Remnants with Neon Gods, Matagot's Princess Jing and its ant-themed Micropolis, Z-Man's card drafting and layout building game Mesozooic, Hurrican's two-player scavenging game Kero, Lui-meme's casual-friendly Snow Time, and Libellud tactical party game Attack of the Jelly Monster.
Finally, early 2019 we can expect releases of expansions for Matagot's Meeple Circus and Room 25, as well as Plaid Hat's consciousness-delving game Comanauts and the new sci-fi Crossroads game Gen7 – though the latter two could arrive earlier if the stars align.
Phew.
Ok, now on with the rest of the publishers!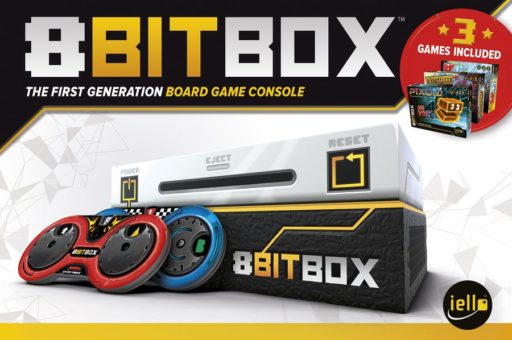 8Bit Box by IELLO. This nostalgia fueled programming game in the style of old video games is optimistic – though not guaranteed – to be ready by Essen.
Adrenaline: Team Play DLC by CGE. This robust expansion for the first person shooter styled (and Laurel-nominated) Adrenaline will be debuting at Essen, along with recently announced team-based party game Trapwords. DLC should make US landfall around December, with Trapwords tentatively in January.
Aeon's End Legacy by Indie Boards & Cards. The Kickstarted legacy standalone expansion of the popular deckbuilder Aeon's End is reaching backers now and is due in retail in November.
Bad Medicine: Second Opinion by Formal Ferret Games. The expansion to the surprisingly underrated pitch game Bad Medicine should be arriving on schedule in November, with Executives, the expansion to The Networks dropping beforehand in October.
Battlestar Galactica: Starship Battles by Ares Games. This miniatures combat game set in the BSG universe (letting you use either BSG series btw) and using the modified Wings/Sails of Glory system is slated for blast off in November.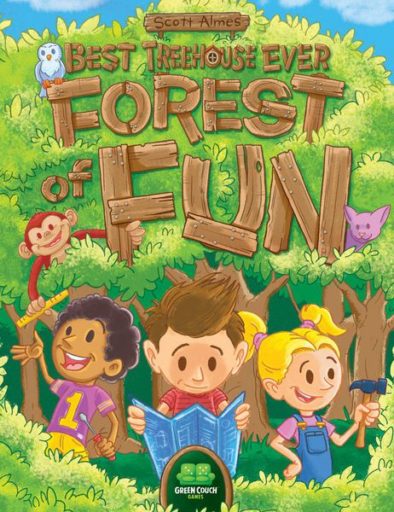 Best Treehouse Ever: Forest of Fun by Green Couch Games. This standalone expansion to the family game hit Best Treehouse Ever, as well as the cake-focused game Filler, are both due to reach backers in October, with availability quickly thereafter.
Boomerang by Grail Games. This surprisingly overlooked draft drafting meets roll-and-write game is ahead of schedule and will reach Kickstarter backers before the end of the year, with wider availability to follow.
Cerebria by Mindclash Games. This beautiful area control game where players leverage emotions to gain control of a consciousness will be delivered to Kickstarter backers in late October or Early November, with availability for all before the end of the year. This time frame will also see the release of the lesser known Cerebria card game. Their episodic storytelling game Perseverance, however, has been pushed to Q3 of 2019 for further development.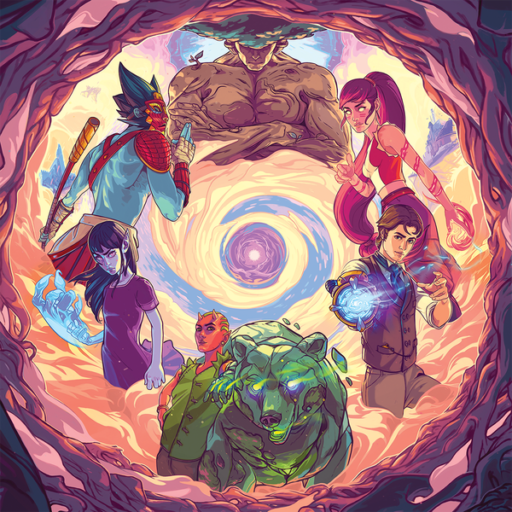 Champions of Hara by Greenbrier Games. This long, long, long in development game is finally going to see the light of day in January 2019, first with backers, then with everyone else. There are also two more Hara-themed games in the works for 2019. The short-run campaign for the 4x game Helios Expanse won't be ready till Q2 of next year, however.
Chronicles of Crime by Lucky Duck Games. This detective-based co-op game that gained attention for mixing normal board gaming with an optional VR component is on track to deliver to backers by October, along with European distribution, followed by US distribution in November.
City of Gears by Grey Fox Games. This steampunk-themed worker placement engine builder, and originally Game Crafter title given the Kickstarter upgrade treatment, will be reaching backers in late October and retail in November – though they do plan on having some copies available at Essen.
The City of Kings by City of Games. This massive tactical co-op game with near-endless permutations (and our March 2018 Indie Spotlight game) expects to have its next print run in stock by January, with limited distribution thereafter.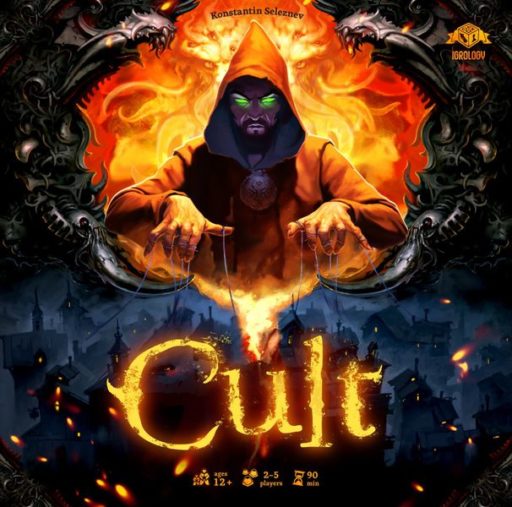 Cult: Choose Your God Wisely by Cryptozoic Entertainment. This intriguing spin on normal worker placement games, wherein everyone leads a group of cultists trying to summon their dark god first by controlling different areas of the board, should be available sometime in November.
Dice Throne: Season Two by Roxley. The new expansion characters for Dice Forge should reach Kickstarter backers in November before heading to retail in January 2019. Which is just the beginning of a busy year for Roxley, as 2019 will likely see campaigns for the expansion Steampunk Rally: Fusion, a Metropolis reprint, A Santorini Deluxe edition (a mix between the Kickstarter and retail versions), and the heavy Euro title Sails to Steam.
The Estates by Capstone Games. This Kickstarted reimplementation of Neue Heimat, an aggressive area scoring and bidding game about erecting new buildings, is very much on schedule to be ready for Essen.
Exceed by Level 99 Games. Season Two of Exceed should reach retail by the end of 2018. As for Level 99's other major title, we can expect to see a new expansion (possibly the last) of Millennium Blades in 2019.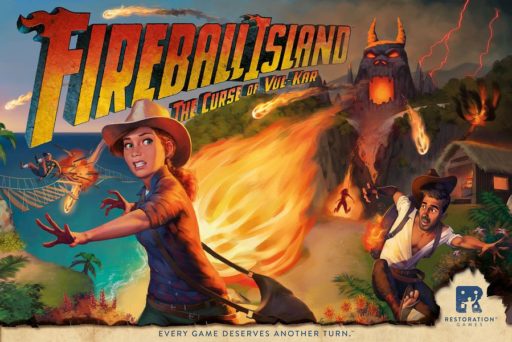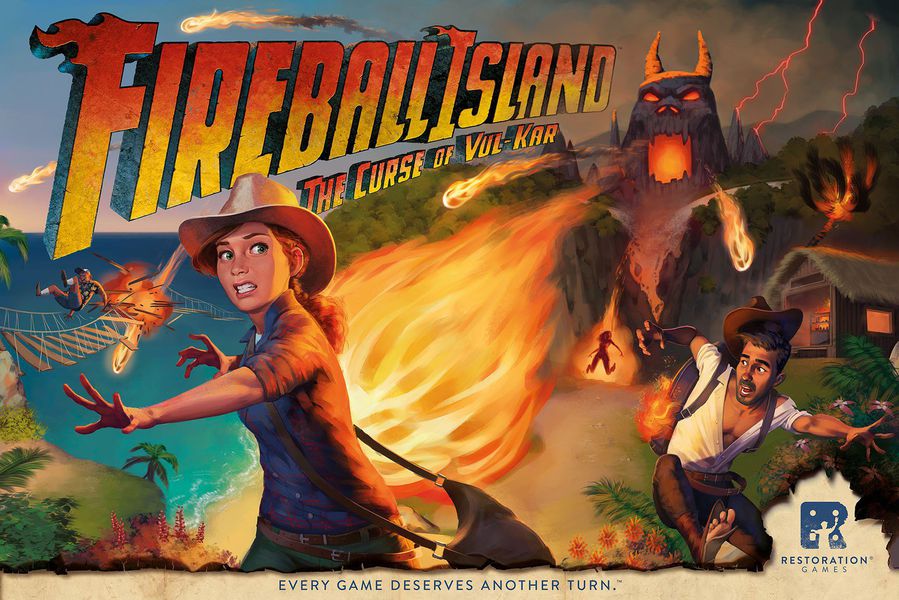 Fireball Island: The Curse of Vul-Kar by Restoration Games. This super successful reboot of the popular 80s marble-shooting family game is very on track for backer delivery in November, with wider distribution hopefully in time for the holidays.
Hand of Fate: Ordeals by Rule & Make. This deckbuilder with an adventuring storytelling component will be received by Kickstarter backers in November and the general public pretty quickly thereafter.
Haven by Red Raven Games. This two player tactical game about battling over control of a mystical forest should be due out in October.
Honga by HABA. This lightweight action-taking game about a saber-toothed tiger looking for a new clan wasn't at Gen Con to see unfortunately, not was the equally lightweight hiking-themed game Mountains, but both will debut at Essen, with a likely (though not guaranteed) release via HABA USA early next year.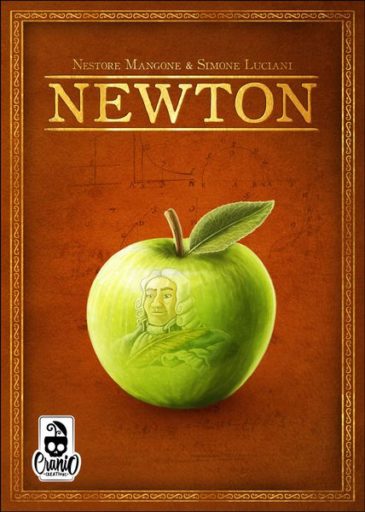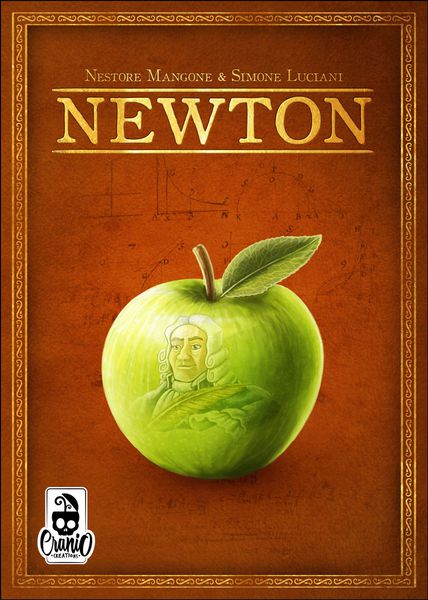 Kick-Ass: The Board Game by CMON. This vigilante-fueled co-op based on the movie series about several individuals attempting to stop crime in NYC is due out in Q4 of this year, alongside the other major new licensed CMON game, the drug-centric Narcos, the excellent roll-and-write Railroad Ink, and the crunchy new Euro Newton. These will be followed up in early 2019 with the appropriately named lightweight title Wacky Races, based on the old cartoon show.
Legends of Sleepy Hollow by Greater Than Games. This Kickstarted game about plumbing the further mysteries of Sleepy Hollow is due to reach fulfillment in the October / November time frame, as will the long-awaited Sentinels RPG. Post-Kickstarter availability for the final Sentinels expansion, OblivAeon, should show up just before those.
The Mansky Caper by Calliope Games. This thematic your luck game about a team of competing thieves trying to rob a wealthy man's house and making it out again with the riches should be available in October.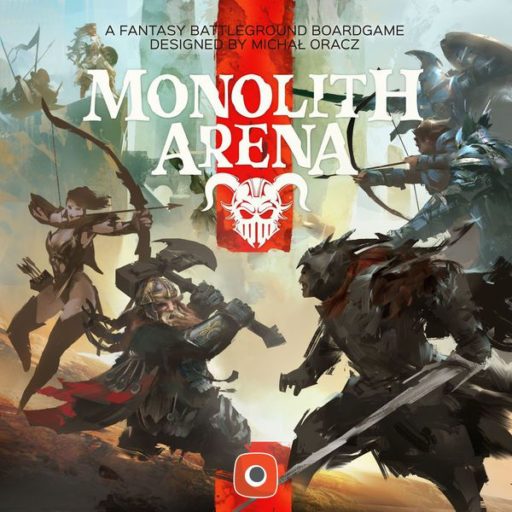 Monolith Arena by Portal Games. This fantasy-based skirmish game using a similar system to Neuroshima Hex, is hoped to arrive in time for an Esssen release, as well as the latest Imperial Settlers expansion, Amazons.
Museum by Holy Grail Games. This set collection and light trading game features players as museum curators looking build the best exhibits they can, and availability is expected in December, hopefully just before the holidays.
Onitama: Way of the Wind by Arcane Wonders. The next expansion for the lightweight tactical movement game, along with its other new releases Goodcritters, Critical Mass, and RWBY are all due out in October, with CM likely arriving earlier and RWBY possibly pushed into November.
Penny Papers Adventures by Sit Down! via Dude Games. A series of three different roll-and-write games that slowly escalate in difficulty should make it to the US in very early 2019.
The Quacks of Quedlinburg by North Star Games. This English name for the 2018 Kennerspiel winner about brewing questionable potions, should be available by mid November. In the meantime, its other new release Most Wanted is available online now but won't reach retail until October.
Quodd Heroes by Wonderment games. This scenario-driven adventure Kickstarter game with cute little cube folk should arrive to backers by New Years, with wider distribution in later January 2019.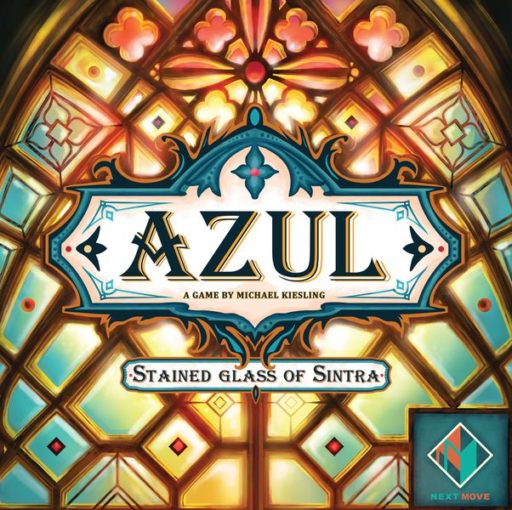 Reef by Plan B Games. This lightweight game about the growth of an ocean reef, while officially debuting at Gen Con, will be widely available in late September or early October, along with the Euro city game Coimbra, the more gamer-y sequel Azul: Stained Glass of Sintra, and the Great Western Trail expansion, with more surprises to come.
Scorpius Freighter by AEG. This futuristic sci-fi game about being space smugglers centered around three advancement tracks is expected to be available for release at Essen.
ShipShape by Calliope Games. This spatial-based bidding game about pirate holds, as well as the other two final games in Calliope's Titan Series, the 'I split, You Choose' fueled spy game SpyMaster, and the dice manipulation game Everyone Loves A Parade, are all due out by the end of the year.
Spell Smashers by Renegade Game Studios. This word-based hand management mini-deckbuilder is due out in October, as is the new Clank! expansion, Expeditions. Also expected in October, likely including Essen are the Altiplano expansion, The Traveler, and the interesting economic resource game Passing Through Petra. The deluxe edition of Arboretum, with the almost cruelly ironic wooden box (from the tree's perspective), is expected a bit later, in November.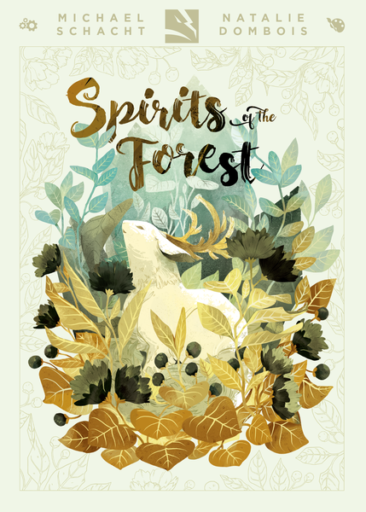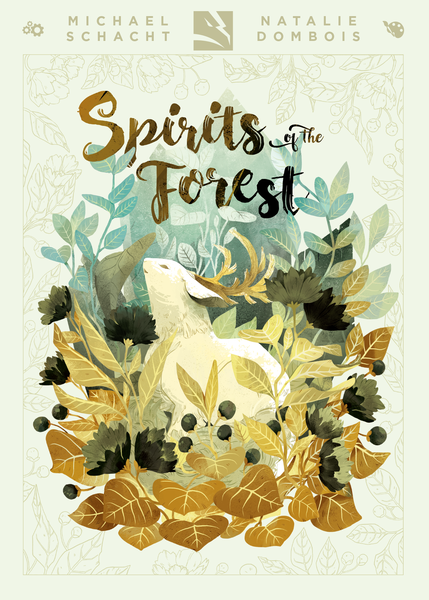 Spirits of the Forest by ThunderGryph Games. This adorable set collection, card drafting game should enter circulation in early to mid October.
Subatomic: An Atom Building Game by Genius Games. This aptly named atom-building deckbuilder that mixes science education and fun in the typical Genius Games way is expected to reach Kickstarter backers by the end of September, with general release a few weeks after that.
Teenage Mutant Ninja Turtles Adventues by IDW Games. This standalone expansion, a slightly rebooted version of Shadows of the Past featuring new art, new minis, and new gameplay modes, should arrive in October, along with not one but three different versions of the new TMNT Munchkin. Shortly afterwards IDW should also see a release of the Gamestop exclusive Sonic the Hedgehog: Crash Course and widespread release of the Kickstarted area control game Splat Attack. The comic series inspired Wayward, however, has been pushed into 2019.
Tiny Epic Zombies by Gamelyn Games. This zombie-themed iteration of the Tiny Epic series is going out to Kickstarter backers within the week and will hit retail in October. Beyond that, the 2nd printing of the 4x hit Heroes of Land, Air & Sea is due out in January 2019.
Tokyo Metro by Jordan Draper Games. This game about investors building up the Tokyo subway system, as well as the vending machine themed Tokyo Jidohanbaiki and the dexterity based Tokyo Jutaku will all deliver to backers in early October, with a formal debut at Essen.
Trade on the Tigris by Tasty Minstrel Games. This trading and negotiation civ-builder debuted at Gen Con, with wide distribution slotted for October. Meanwhile, it's possible that two Kickstarters, Crusaders: Thy Will Be Done, and Downfall, may – though not guaranteed – end up in backers' hands by the end of the year, with distribution around January.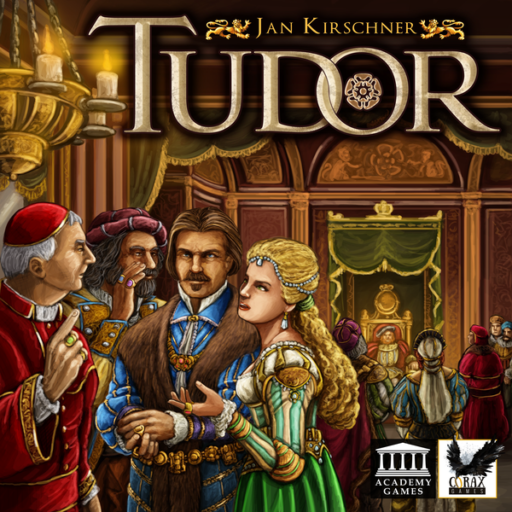 Tudor by Academy Games. A crunchy Euro about trying to gain courtly influence (and wear special rings). Kickstarter fulfillment is expected at some point in late September with wide availability by Essen. Meanwhile, Agents of Mayhem: Pride of Babylon, a 3D team-based tactical skirmish game with minis (a deviation from the standard Academy Games library) is still on track for Kickstarter fulfillment in November.
Vault of Dragons by Gale Force 9. The first of a litany of releases, this is a criminal heist game of trying to collect gold due out in October and will tie in directly with the D&D Adventures stories. This will quickly be followed by an expansion for Firefly Adventures, the next two Doctors for the Doctor Who game, and two new factions for Star Trek: Ascendancy – the annoyingly aggressive Andorians and the high-handed Vulcan High Command – capped off by the miniatures-heavy co-op survival game, Aliens: Another Glorious Day in the Corps!, in Q1 2019.
We're Doomed by Breaking Games. A fast-paced social deduction game where the world is ending and players have 15 minutes to construct an escape rocket in time – and figure out who gets to leave on it – is hoping to be ready for release at PAX Unplugged.
Upcoming Kickstarters
In this section you can find a sizable (but again hardly complete) list of all the games shown in some form at Gen Con 2018 that are headed to Kickstarter in the next few months. Unlike the above section, these are listed according to their exact or approximate launch dates (newest first), according to the publishers.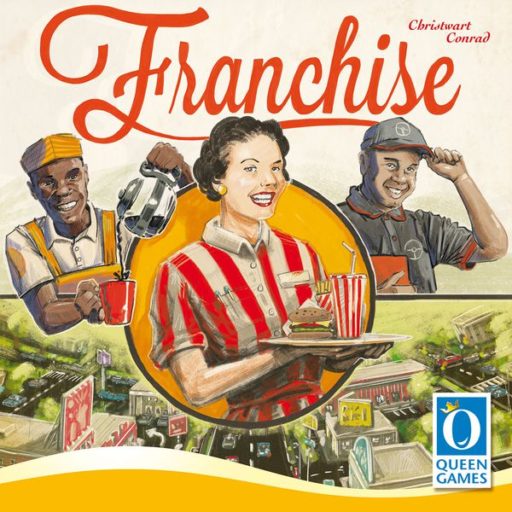 Franchise by Queen Games. A reimplementation of of 1998's Medieval Merchant, where players are trying to expand their 1960s era businesses into nearby markets. It, along with two other Queen titles, Skylands, and Bastille, are coming to KS before the end of August with an Essen 2018 delivery.
The Stygian Society by APE Games. A cube tower based dungeon crawling (or more accurately tower ascending) game. Coming to KS ideally before the end of August.
Thieves Den by Daily Magic Games. A lightweight worker placement and set collection game about thieves stealing and then fencing stolen loot. Coming to KS August 28th.
Bad Maps by Floodgate Games. A short and curious game where players are pirates trying to find lost gold and must communally program actions in order to succeed – but only out of necessity as it is definitely not cooperative. Coming to KS September 5th.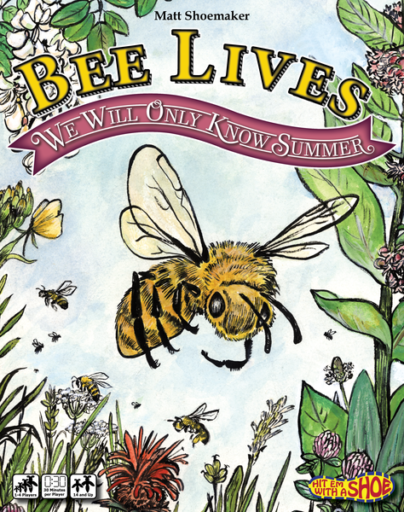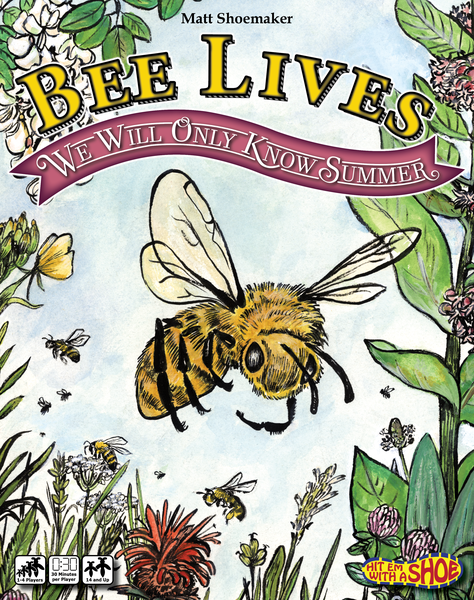 Bee Lives: We Will Only Know Summer by Hit Em' With A Shoe. A medium weight resource management game about managing bee hives. Coming to KS September 10th.
Everdell: Pearl Brook by Starling Games. An expansion to the surprise Gen Con hit that will add water elements to the game. Coming to KS September 10th. This will come immediately after Primordial, their expansion to Planetarium, coming on September 4th.
Elevenses for Two by Grail Games. A two-player game set in the same thematic world as Elevenses. Coming to KS within the next month.
Into the Black Forest by Green Couch Games. A card based hand management game about having encounters while journeying through the Black Forest. Coming to KS September 12th.
The Artemis Project by Grand Gamers Guild. A thematic space mining dice allocation game (think Alien Frontiers) with some unique twists. Coming to KS September 12th.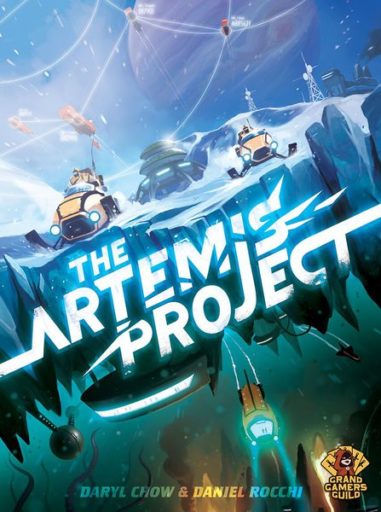 Tiny Epic Mechs by Gamelyn Games. An arena-style player conflict game using action programming and meeple mechs. Coming to KS September 13th.
Lockup: A Roll Player Tale by Thunderworks Games. A standalone worker placement game set in the Roll Player universe where you play as minions stuck in a king's dungeon. Coming to KS September 18th.
Dragon Boats of the Four Seas by Maple Games. An area control and resource set collection game about nobles trying to regain stature on an island of their former empire. Coming to KS September 18th.
Chocolatiers by Daily Magic Games. A card-drafting, pattern building, tile placement game about creating and showcasing confectionery displays. Coming to KS September 25th.
Mezo by Kolossal Games. An area control game built heavily around Mayan mythology. Coming to KS September 25th.
Tidal Blades: Heroes of the Reef by Druid City Games. A medium-weight worker placement game with fantasy-infused coastal theme. Tentatively coming to KS September 25th but could fluctuate slightly.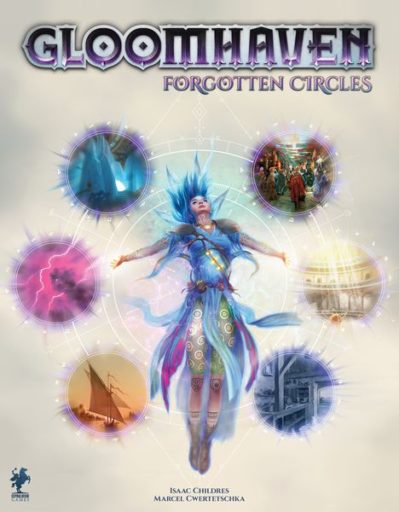 Gloomhaven: Forgotten Circles by Cephalofair Games. The first announced expansion (more are coming btw) for the mega hit base game, Gloomhaven. Unlike the rest of the titles in this section, Forgotten Circles will open to pre-orders from the Cephalofair website by the end of September. This will be followed up by a full-fledged new Gloomhaven campaign, which is still in the early development stages.
Homebrewers by Greater Than Games. A lightweight dice game about crafting different homebrewed beverage recipes. Coming to KS at some point in September.
Skulk Hollow by Pencil First Games & Thunderworks Games. An asymmetric two-player tactical game between a dark Guardian of the land and a tribe if mischievous foxes. Coming to KS somewhere in September or October.
Monumental by Funforge. This Kickstarter-exclusive civ-building game with miniatures (or rather minis game about civ-building) is finally gearing up for its relaunch. Coming to KS October 9th.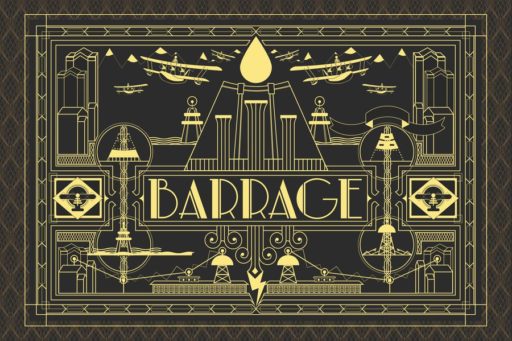 Barrage by Cranio Games. A strategic worker placement and resource management game about cornering the market of hydroelectric power in an dystopian alternate reality 1930s. Coming to KS before the end of the year, likely by mid October.
City of the Big Shoulders by Parallel Games. A heavy Euro that mixes worker placement with an 18XX style stock system. Coming to KS in mid October.
Mr. Rhee Surviving the Nightmare World by Greenbrier Games. An asymmetric One Versus All style game where one person plays the hero and everyone else is out to stop them. Coming to KS mid October.
Papillon by Kolossal Games. A tile placement and minor area control game about creating flower gardens. Coming to KS October 30th.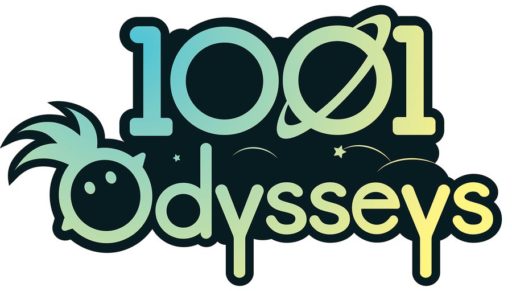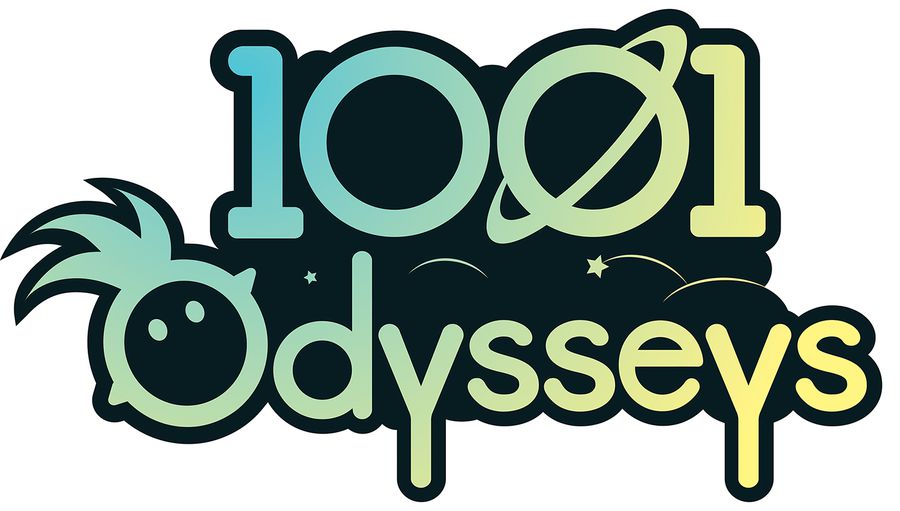 All Manor of Evil by Kolossal Games. A brief meta game about exploring the house and mind of H.P. Lovecraft to achieve various hidden agendas. Coming to KS October 31st.
1001 Odysseys by Asmadi Games. A Time Stories style cooperative storytelling game of members of a ship exploring the vast reaches of outer space. Coming to KS this fall.
Lovelace & Babbage by Artana Games. A 30 minute real-time numbers-based set collection came representing the early pioneering of mechanical engines (read: super early computers). Coming to KS this fall.
The Phoenix Syndicate by Asmadi Games. A light-to-medium (and years-in-development) 3X route building and space exploration game. Finally coming to KS this fall.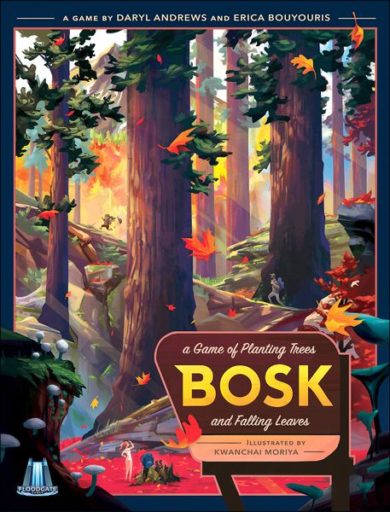 Bosk by Floodgate Games. A perfect information game about planing trees and their shifting influence as the seasons change. Coming to KS in November.
Rallyman: GT by Holy Grail Games. A rebooted version of the classic roll-and-move racing game with a twist. Coming to KS during the first half of November.
Seventh Cross by Level 99 Games. A narrative-driven monster hunting game set in an alternative universe 1920s. Coming to KS in November or December.
Gorilla Marketing by Roxley. A word based party game focusing around acronyms. Coming to KS before the end of 2018, likely in December.
Sovereign Skies by Deep Water Games. A space-based rondel game about different factions trying to consolidate power in a new series of settled colonies. Coming to KS either near the end of 2018 or early 2019.
Sleeping Gods by Red Raven Games. A lengthy campaign-style game about a 1920s era ship lost in a mystical land trying to make its way home, using a map system similar to Near & Far. Coming to KS hopefully by the end of 2018, but could be pushed to early 2019.
Battle of the Bards by Junk Spirit Games. A dice-rolling card game where players are trying to recruit and form the best bard troupe around. Coming to KS in January 2019.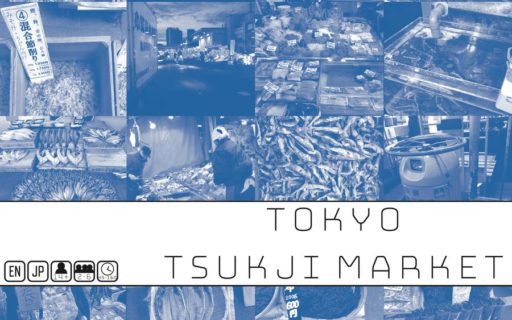 Tokyo Coin Laundry by Jordan Draper Games. A series of micro-games based around the location of a coin-operated laundromat. It, plus the economic fishing game Tokyo Tsukiji Market, and a third unnamed title, will make up the next three games of the "Tokyo" series. Coming to KS in January 2019.
Cartographers by Thunderworks Games. A new 'flip and write' game (a la Welcome To…) with a notable fantasy theme. Coming to KS in January 2019.
High Rise by Formal Ferret Games. A high-rise focused city building game with actions based around a time-based progression track (think Tokaido) and the first of two new Formal Ferret games debuting next year. Coming to KS February 2019.
Fire for Light by Greenbrier Games. An ambitions Choose Your Own Adventure style storytelling game with a digital component about two sisters and their band of adventures surviving a perpetual nuclear winter. Coming to KS in February of 2019.
Dwellings of Eldervale by Breaking Games. A large-scale worker placement game where players are members of different major fantasy factions battling for dominance over the eight different elemental realms of Eldervale. Coming to KS tentatively in Q1 2019.

And with that, we bring our coverage of Gen Con 2018 to a close. We hope that you found some of it enlightening, informative, and even a little exciting. With so much information being shared at one place in such a short amount of time, it can be tough trying to keep tabs on even a fraction of it, but we certainly tried to grab what we could over four days without killing ourselves and then shared the more pertinent parts with you here. Let us know if you found it useful!

Ok, we lied, we do have one more thing to share: a contest!
That's right – in honor of Gen Con 2018, we're raffling off a pair of brand new Gen Con game releases, The Captain is Dead: Lockdown by AEG, and Raids by IELLO. And you can enter for them….now:
Special thanks to AEG and IELLO, who provided copies of these games for giveaway purposes.