Gen Con may cast a heavy spotlight on the physical games as the primary focus of the event, but it's hardly the only notable thing that occurs there, as you'd expect when 60,000 people descend on one city at the same time. In addition to the multitude of panels, demos, game sessions, and events of all stripes, it's almost impossible for it to not generate newsworthy tidbits of one kind or another. Especially business-related ones.
And why shouldn't there be? As one of the largest game expos in the world, it's rare for that many publishers to be present at one location with such a captive – and enfranchised – audience to share those major announcements with. Many companies use the larger stage as a way of generating buzz, which is why some tend to make their Gen Con announcements an annual Moment. The people making those decisions are often there, as are the people who generally report about those announcements, so it's seen as a win-win.
Of course, a news announcement is only effective if people hear about it. Just like wandering the halls of the Indianapolis Convention Center, it can get crowded if every major outlet attempts to grab their own share of screen time. Plus, not everyone is going to same panels or is checking their email while at the convention, making many of those watershed moments very word of mouth. Add in the constant stream of updates, pictures, and conversations from the attendees themselves on social media, and it's very easy for notable news stories to get overlooked until well afterwards.
To that end, join us in Part 4 of our Gen Con 2018 Recap: Deluxe Edition as we share a brief roundup of many (though hardly all) of the headline-grabbing announcements made at, just before, or just after this year's convention.
Also See:

News & Announcements
Restoration Announces The Dark Tower Return
One of the most iconic children's games of the 1980s was the ambitious and unique Dark Tower. This was a game where players raced through a dangerous, adventure-filled land to attain a series of important magical keys, and then attempted victory by approaching the central part of the board to launch a final assault on the monsters that lay within the game's eponymous and imposing Dark Tower.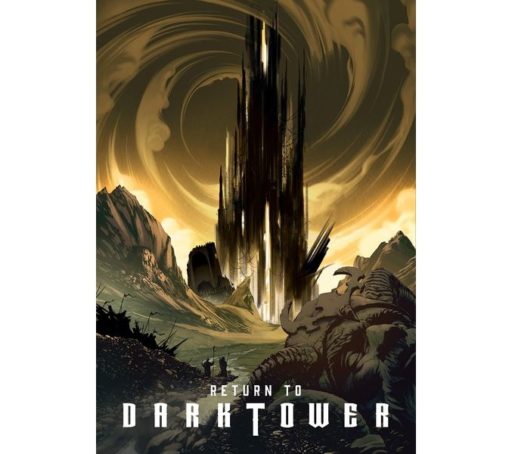 What made Dark Tower so memorable, to a point where the game has reached an almost legendary status among gamers who grew up in the early 80s, was the Dark Tower itself, an electronic device that largely guided the events (and outcome) of the game through a series of electronic prompts. No one had seen something that technologically sophisticated in board game before, and we really didn't again until the last few years with the advent of games using mobile app components.
Hot on the heels of their last 80s mega game revival, Fireball Island, Restoration Games at Gen Con announced that their next major project will be to bring back Dark Tower in a modern form. This will likely include a digital version of the tower itself, along with a new co-op gameplay option. Being led by the design duo of Rob Daviau and Isaac Childres, Restoration is aiming to launch a Kickstarter next year for the new Dark Tower, with a 2020 delivery.
On a related "return to one's childhood" note, Renegade Game Studios made own their annual announcement at the show, which was that they were making a Power Rangers game where players are, naturally, the Power Rangers trying to stop evildoers. A Kickstarter for it launched on August 14th.
Gloomhaven Is Going Digital
Asmodee Digital, the fast-growing digital design studio, publisher, and international distributor of digital games, had its fair share of upcoming game announcements at their own Gen Con panel event. This included new word that digital versions of games like Munchkin, Gloom, and Five Tribes were forthcoming, as well as development updates on many known works in progress such as Scythe, Terraforming Mars, and The Lord of the Rings LCG. Yet the largest bit of news was word that Gloomhaven, the massive card-driven dungeon crawling game and current #1 ranked game on BoardGameGeek, will itself be getting a digital treatment. Sort of like all those Forgotten Realms video games, but in reverse. But it makes sense, given how much inspiration classic adventure games played in the development of Gloomhaven itself.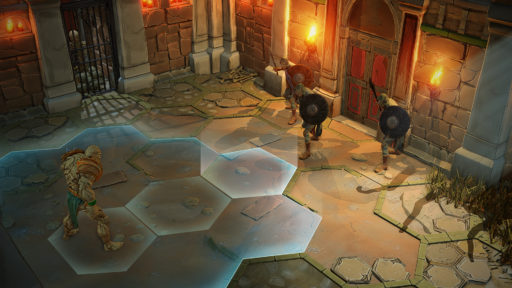 What is rather surprising, however, is that clearly designer Flaming Fowl Studios has been working on this for some time, because we won't have to wait long for a first look: Gloomhaven is expected to enter Steam Early Access in Q1 of 2019.
Mergers and Acquisitions
One of the bigger bits of industry news that dropped during the convention was the announcement that Indie Boards & Cards, best known for games like The Resistance and Flash Point, was merging with Stronghold Games, a company best known for securing publication rights to popular European board games and bringing them to North American markets. This announcement details the creation of a parent company, Indie Game Studios, which will be overseen by current IB&C President Travis Worthington. Travis will also, at least for the time being, continue overseeing the IB&C brand, as well as the Action Phase brand it acquired a couple years back, while Stephen Buonocore will continue to be President of Stronghold Games.

From a public standpoint, people aren't likely to see any major changes to how these three companies currently function. Rather, the actions of these two companies is being explained as more of a strategic business arrangement, allowing both businesses to pool capital and use their combined efforts to create an even larger market presence.
Meanwhile, in less advertised news, Cheapass Games has quietly let the cat out of the bag that they are in preparations to sell the company to St. Louis based Greater Than Games. Details are sparse at the moment as discussions are underway, and the deal won't be completed until sometime in 2019. What's also unsure is whether GTG will keep the Cheapass brand name (as the rationale behind its namesake becomes less widely understood in the Kickstarter era) or just distribute the game catalog among its existing imprint titles. What is known though is that if all goes well, it will allow the venerable industry titan James Earnest to hang up his decades of operation and actually retire. So, you know, not all bad.
Also, as was recently announced – and nearly overlooked – Asmodee announced their intent to acquire Brazilian publisher Galápagos Jogos, their first company in the Latin American region. That said, this may be more of a way of streamlining costs for Asmodee than the typical fearsome "Asmodee Buys Everything" rhetoric, as the vast majority of the Galápagos Jogos catalog is localized distribution of Asmodee titles anyhow.
The Legacy Continues
Legacy games are currently a hot commodity in board game design, owing in large part to the monumental success of Pandemic: Legacy. These games, where the decisions players make, and even who wins, leads to permanent changes of the game itself. Over the course of several playthroughs pieces are added or removed, rules added or changed, and even the focus of the game itself can shift. Legacy games, if done right, foster a sense of lasting progression over multiple scenarios, giving added weight to the decisions players make over the course of each game.
Legacy games aren't for everyone, as not everyone loves their somewhat consumable nature or the basic notion of a game that you pay for where you actually destroy or permanently alter its contents. What is evident, at least for now, is that the market is primed for them, and many publishers are looking to get in on it while interest is strong.
To that end, while Gen Con had at least two new legacy games to show off, with The Rise of Queensdale and Ultimate Werewolf Legacy, the convention was also privy to the announcements of two new ones.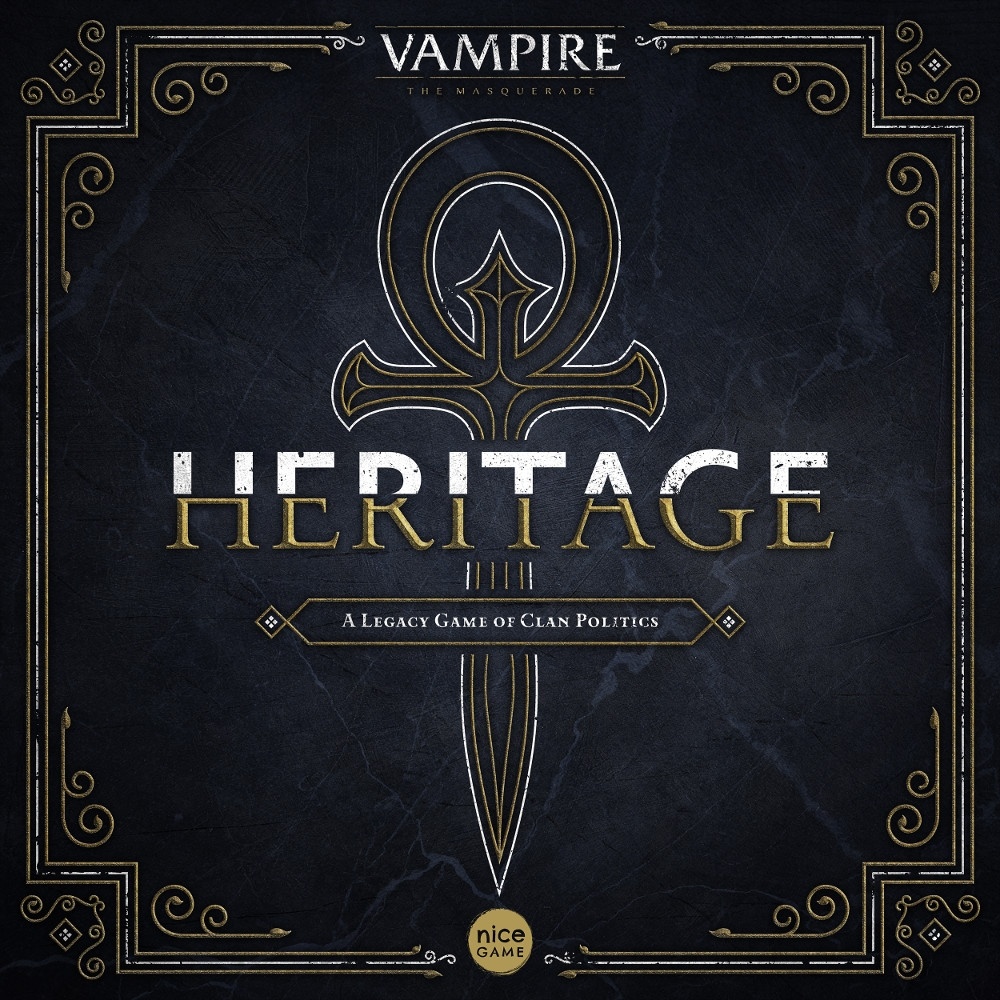 The first was word that Pandasaurus will be making a Machi Koro Legacy. And it's exactly what it sounds like. You're still performing all of the same actions and routines common to Machi Koro, but this version will open up new buildings, mechanics, and upgrades over the course of ten games. Then, in Charterstone fashion, each person will be able to play their own unique iteration of Machi Koro when you're done.
The second, although equally unexpected for different reasons, was word that White Wolf Entertainment was putting out their first board game since 2010. White Wolf is traditionally an RPG publisher whose signature product is a variety of roleplaying games set within their World of Darkness universe. The most popular of those being Vampire: the Masquerade, where players portray various members of rival vampire clans edging one another out for power and status.
White Wolf just released a brand new 5th Edition of Masquerade in time for Gen Con, as well as word that in 2019 they'll be releasing the legacy game Vampire: The Masquerade – Heritage. The game, which will span 700 years (because undead vampires and all), appears to be keeping to its roots, as players must maintain their bloodlines and get the upper hand on one another as they collectively navigate their way from one historical period to the next.
Fantasy Flight Goes Unique, Back To Arkham
Fantasy Flight is a company that plans around Gen Con for many of its big reveals. The company historically does not divulge what it will be showing off at Gen Con until mere days before the convention, and then provides a series of excitable new release announcements in succession. And yet they still manage to save some of their biggest reveals until the convention itself, usually as part of its In Flight Report panel. This year proved no different, sharing several spellbinding proclamations.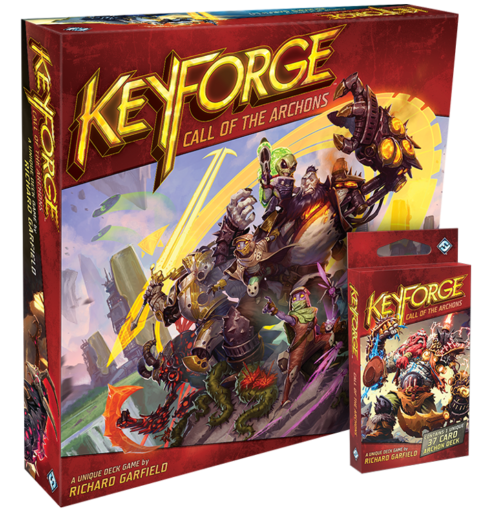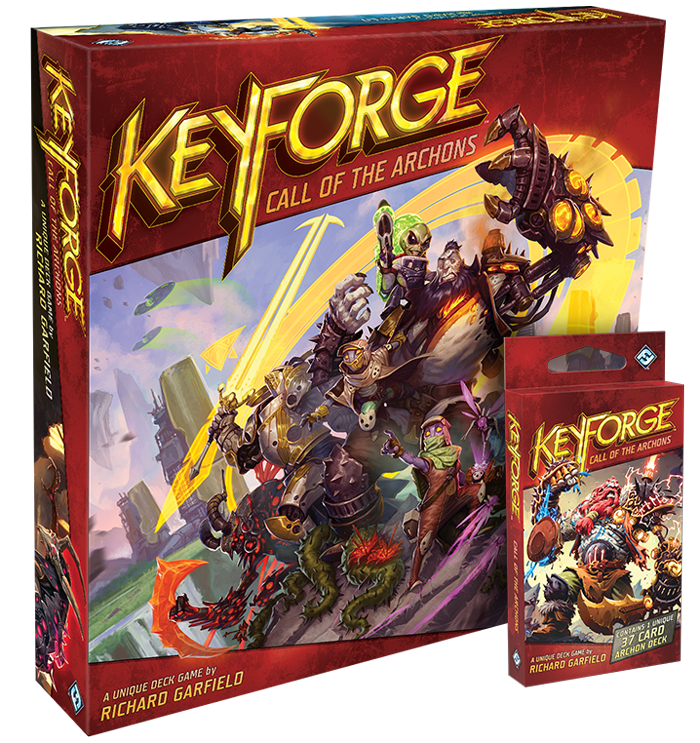 The most resonant of these, by far, was the creation of KeyForge, a new combat-centric card game by which players use decks of cards from among three of the game's seven different alien factions. The kicker to KeyForge, however, is that every single deck is unique. No two KeyForge decks are identical, and decks cannot be altered.
This is all by design, as was explained by its creator, Richard Garfield. With deck permutations on the astronomical scale, the idea is for players to battle using KeyForge decks without worrying about resource problems or players chasing cards to mirror whatever the most popular and powerful decks are on the market, as is common with games like Magic: the Gathering. If players don't like their particular deck permutation, they can simply go out and purchase another for a different experience, which is why the price point for KeyForge decks will be rather low. The idea behind KeyForge is revolutionary and ambitions, and public reaction to the idea since its unveiling has been skeptical but optimistic.
The same can't be as easily said with Fantasy Flight's subsequent post-Gen Con announcement about Discover: Lands Unknown, a board game iteration on the idea using the same technology. In this game, players must explore and survive in an unknown wilderness, and how each campaign will unfold will largely be dependent on a randomized assortment of components provided in each box. It's even more ambitious in many ways than KeyForge, though whether this one resonates as strongly remains to be seen. Whereas KeyForge offers a clever solution to an existing complaint within the CCG and competitive LCG world, Discover delivers a solution where no problem currently exists, and a much higher price point. As a result, only time will tell whether Discover will be seen as mere novelty or adopted as a revolutionary new way to experience board gaming.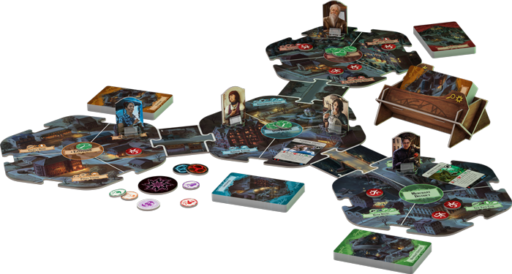 Fantasy Flight's second major announcement at Gen Con, almost getting overshadowed by KeyForge, was word that a Third Edition of Arkham Horror is coming. Players will still be investigators navigating their way around Arkham, having encounters, and fighting monsters, all while trying to prevent the Great Old Ones from ending the world. However, this version boasts more scenario-driven playthroughs in the process, a modular game board, and a revamped version of the Mythos phase of the game. We are huge fans of the previous edition of Arkham Horror, and so consider us intrigued on exactly just how different this new version will be.
The Spice Flows Once More
Ok, we've been sitting on this one for a little while, and it's been killing us. So we're quite happy to see that Gale Force 9 has announced that they have secured the publication rights to the Dune license. This isn't the first time that a board game about Dune was created. That distinction goes to the famous 1979 Avalon Hill title, which saw reprints in 1984 and 1993. Since then, however, the Herbert estate has been incredibly protective of the Dune IP and refused licensing it out except on rare occasions, including for additional reprints of the original game. Thus, board gaming has been devoid of visiting Arrakis and the larger surrounding universe for many years.
Until now.
Thanks to a brokered partnership with Legendary Entertainment – the production company overseeing the movie reboot – Gale Force 9 has gained the license and is wasting no time creating a series of Dune themed board games, starting next year with a tabletop RPG. Which is all well and good, because we've been without a mentat around here for far too long…
Target Expands, Asmodee Splits
In the first of two other business-related tidbits, if you were wondering if it was just you when seeing one game after another mentioning that it will be a Target exclusive, you aren't going crazy. Just before Gen Con, Target put out word that it has expanded its Target-only game catalog to 95 titles for 2018, which is up from 50 in 2016 and around 75 in 2017. Target is making a big play for its slice of the board game market, and it's unlikely it will be stopping that ramp-up anytime soon.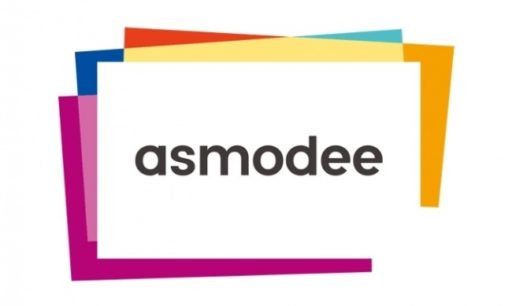 Secondly, coming right after the sale of Asmodee from one private equity firm to another, and also just prior to Gen Con, it was announced that Asmodee North America CEO Christian Petersen will be stepping down at the end of 2018. According to Petersen, his departure has been in the works for a while, making the timing probably more coincidental than directly tied together. Petersen has been the CEO of Asmodee North America since 2014 and was the founder and head of Fantasy Flight Games in 1995 prior to that. Upon his leaving, it has been announced that ANA will be split into two divisions, one focusing on the publication side of the business and one on its massive distribution arm. Will this news affect the average gamer all that much? Likely not, at least in the short term, but it's still a rather notable change in a company that represents some of the most well known North American publishers.
A Pair of Altercations
Gen Con is a massive event, with thousands upon thousands of people flooding a relatively small downtown portion of a Midwestern city. Despite that, though, the overwhelming majority of the time Gen Con attendees are well behaved and gracious guests, both on and off the convention center premises. Which is why Indianapolis is such a big fan of Gen Con every year: lots and lots of geeks descend on their city, spend a ton of money, and don't generally cause any trouble. There are occasional exceptions to this (as can happen with that many people in such a small area), but altercations generally are minor and don't amount to much news-wise.
This year, however, saw two incidents that made the rounds on gaming news feeds and social media. The first was the embarrassing ejection of IELLO COO and GAMA president Stephan Brissaud. Due to some poor behavior during preparation for the convention opening, including at least one physical altercation, Brissaud was asked to leave the convention. Brissaud immediately issued an apology for his actions and accepted his punishment, but it was still noticeable given his status within IELLO and GAMA. As ICV2 reports, whether this will have any lasting effect remains to be seen. At the very least it proves to be rather embarrassing for such a high profile individual.
The second issue stems from an off-campus incident involving a game designer and an alt-right YouTube provocateur who has put the realm of board games in his sights since the reporting and subsequent discussions of sexual harassment at this year's Origins Game Fair were brought to his attention. This incident, which started verbally and escalated into a physical confrontation, became a rallying cry for said YouTuber's viewership, who took it upon themselves in the days after the convention to further harass many notable board game personalities on social media speaking out on the matter and decried the lack of official response from Gen Con itself as evidence of some conspiratorial coverup. Which actually did prompt Gen Con to issue a brief but unexpected statement addressing it on their Facebook page. The whole thing was an unfortunate moment in an otherwise massively successful Gen Con 2018, and we only hope that incidents such as this continue to be exceedingly rare.
(Editor's Note: In this latter case we have opted not to mention the individuals involved in this matter by name because our intent here is to a) merely report that such an incident happened but don't desire to dwell on it, and b) don't wish to give said provocateur any additional publicity on this topic.)
A Little Plug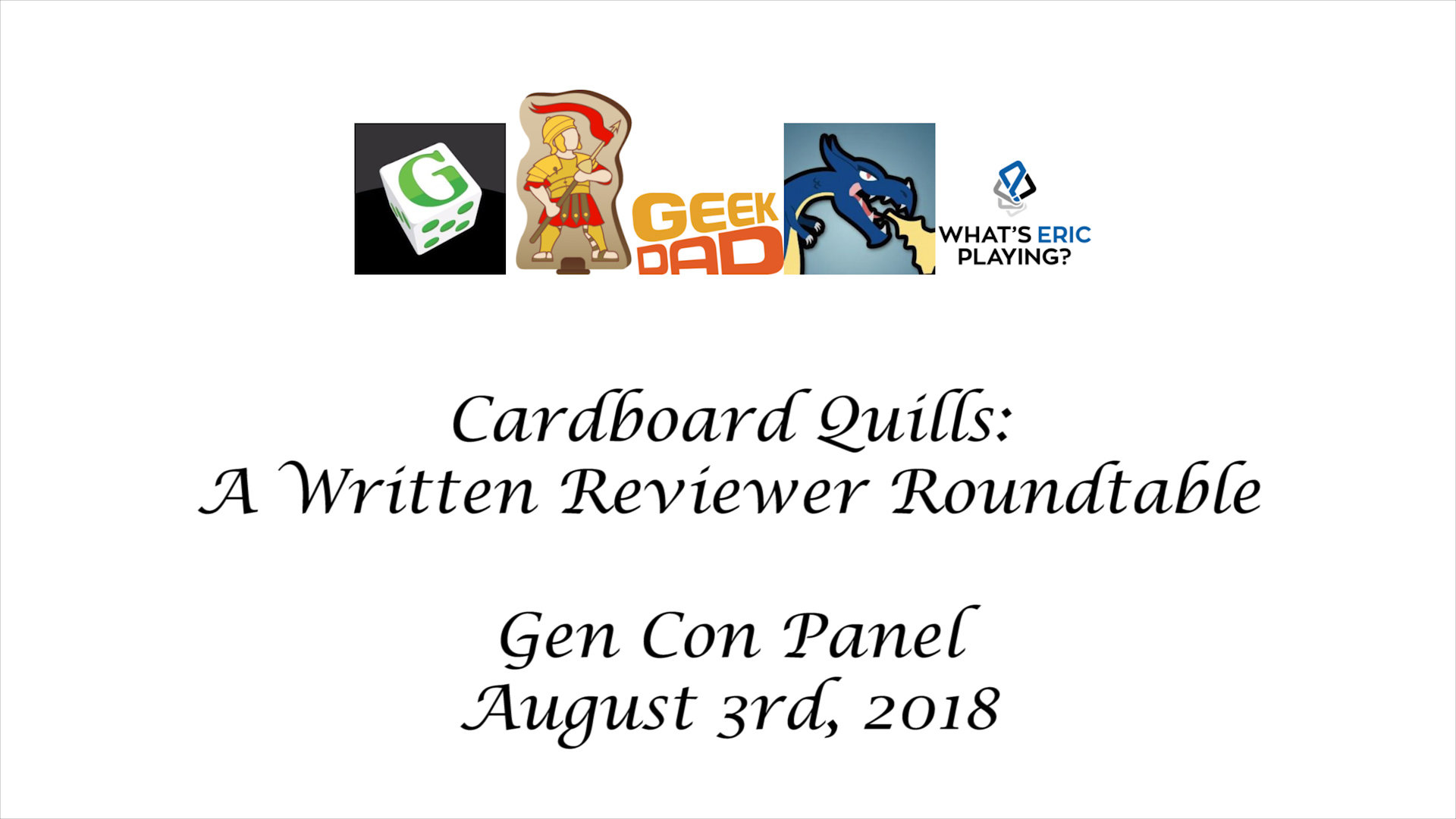 We end this Gen Con recap segment with a bit of a self-serving mini-announcement. For the second year in a row we ran Cardboard Quills, a low key panel at Gen Con featuring various written reviewer outlets out there like ourselves. And if you couldn't make the panel yourself, you can check out a recording of it over on YouTube as of today!  We ran into a few minor difficulties with the previous panel running long, and many people getting lost trying to find the meeting room in Lucas Oil (including one of our panelists…), but we had fun all the same.