Episode 080
What makes a game an automatic purchase? Curious what factors go into making something a Number One grab for people? Then this episode is an instalisten for you!
Length: 42:36
Show Links: RSS | iTunes | Download Episode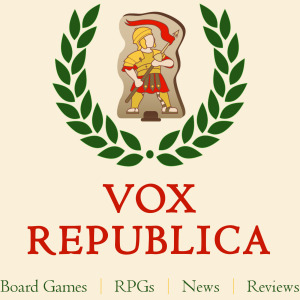 Welcome back to Vox Republica, the Cardboard Republic Podcast!
We post new episodes every Thursday, with each episode being about 20 – 30 minutes long.
DESCRIPTION: Erin and Ryan talk about what makes a game an "instabuy", or the type of game you grab off the shelf no matter what. They also discuss what they've been playing lately and go into their views on invitation only conventions.
GUEST: None
RECENTLY PLAYED GAMES:
Penny Press by Asmadi Games
Champions of Hara
Hyperborea
Alchemy
QUICK TOPICS:
Invitation-Only Conventions
LENGTHY TOPIC:
What exactly makes a game an auto-buy?

Known designers or publishers?
Themes?
Specific Mechanics?
Player count?
Price?
Popularity?
We'd love to hear from you! You can send questions or feedback via email at podcast@cardboardrepublic.com. You can also reach us social media, including Twitter and BoardGameGeek.
Audio Credits: Intro music track is "Swing!" by Bargo!, used under Creative Commons license.