Episode 036
Length: 34:46
Subscribe to Show Link: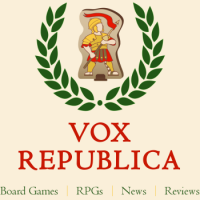 Welcome back to Vox Republica, the Cardboard Republic Podcast!
We're back at posting new episodes every Thursday, and each episode will be about 20 – 30 minutes long.
We're back from hiatus! Go us! Welcome to Season Two of Vox Republica.
We've preempted our own podcast this week about Part II of gaming canon to instead share an interview we had at our TableTop Day event with Aerjen Tamminga. Aerjen is a Boston-area game designer, Director of BostonFIG, and he is currently running his first Kickstarter for the game Pleasant Dreams, which is going on right now!
In this episode, we talk about his game (naturally), but also about various communities and resources that help when diving into being a first-time designer.
Some of the groups mentioned are:
Game Maker's Guild Resource List

Kickstarter Best Practices Facebook Group
Jamey Stegmaier's Kickstarter Lessons
Aerjen also recommends checking out some communities for playing and testing video games as well, because they too can foster good relationships and even teach tabletop designers a thing or two. These include:
OK, now we're off to PAX East!
For the gaming news bulletin, check out our Weekly Roundup.
We'd love to hear from you! Please leave feedback in our forums, or via email at podcast@cardboardrepublic.com. You can also reach me on Twitter or BoardGameGeek.
Audio Credits: Intro music track is "8-Bit Brawl" by DJ Cutman featuring S&CO., used with permission.