When you saw the term resource management, which game did you go to? I hope it's one full of theme and purpose, where you're accumulating all the coal, sheep, money, or whatever else you're supposed to stockpile…
Alas, I'm not here to talk about resource management within a game, but rather about our own resource management. It'll be quick though; we'll have you back to gaming-related things in two shakes of a dice cup.
We are putting two things out there, effective September 1st.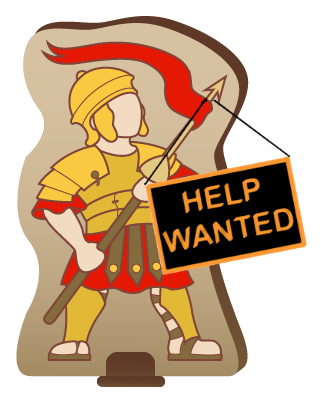 First, as we announced in last week's Weekly Update, we are stopping our weekly news blurbs. Simply put, combing through dozens sites and feeds takes a lot of time that we feel could be best be spent elsewhere right now. We'll still be mentioning our Kickstarters of note, but otherwise we'll be leaving it up to other great gaming news sites out there.
Second, we are seeking new contributors to the site! If you like talking about games or gaming-related things, then this is an opportunity for you to write on a particular angle within our gaming hobby universe. We're pretty open-minded as to segment ideas (though I'd especially love to hear from anyone who'd want to expound on digital game ports or LCGs). If this sounds like something you may want to pursue further, you can contact me at this email address for the finer details and we can go from there!
An Explanation
Why these small but notable changes? It's a culmination of things. It's strange for us at The Cardboard Republic to realize that we've been doing this whole site thing for a while now considering we still recall when it was just an idea. Yet here we are, and we're excited for yet another site anniversary coming up in November. (We're working on a couple fun ideas for that.) And we're more than happy to continue doing what we're doing, both for our readership and for the awesome gaming community that exists around us.
However, we've also had to admit to ourselves that we can't do everything alone. Right now our core staff is just three people doing regular content; this time last year we had five. Back in the spring of 2014, we quietly said goodbye to our board game contributor Nathan who had done a fantastic job writing about gaming variants and other gaming topics. We didn't have any announcement on it, as it was simply a case of time commitment on his end and there wasn't a need to highlight that fact. Similarly, our tabletop contributor Joe has been on hiatus since around that time as well due to real world matters.
The result is that we've each taken on the extra workload to ensure that we're still putting out regular worthwhile content. Unfortunately, that's takes its toll, and we've had to be very careful in the last quarter not to burn ourselves out.
Like most folks in gaming media, we do this because we love it. But all of us here have full-time day jobs and run the site in those spaces between work and other real life obligations. We don't have sponsors and we don't get paid for what we do. Quite the opposite actually – it costs us money every month.
Still, we have a rough road map for where we want to head next, and some of those ideas I think will be very cool to share with you all later on. But we had to accept that we need to shift some focus around and fill those spots that have been empty for some time now. So that's what we're going to do.
In the meantime, we want to again thank everyone for taking the time to read our articles, listen to our podcast, and interact with us on social media. Really, it's what makes all of the effort worth it, and it's certainly not taken for granted.
And with that, let the games resume! May your dice always come up sixes.