Episode 101
Length: 41:03
Show Links: RSS | iTunes | Stitcher | Download Episode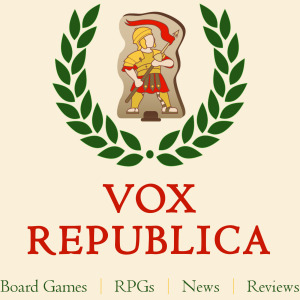 Welcome back to Vox Republica, the Cardboard Republic Podcast!
We post new episodes every Thursday, with each episode being about 25 – 35 minutes long.
DESCRIPTION: Vox Republica 101. Has a nice ring to it, no? In this lesson, we recount our recently played games before chatting briefly about the Essen games convention and the release of Pandemic Legacy. Then, we launch our first audio review segment with the hidden role game, Saboteur.
GUEST: None
RECENTLY PLAYED GAMES:
QUICK TOPICS:
In case you missed it, Essen 2015 is in full swing by now. We aren't able to go, but Ryan did a guest spot on the Whose Turn Is It Anyway podcast talking about three games he'd check out if he were there, and one he feels will be overrated. (You can hear him around the 38:43 mark.)
It's the end of the world as we know it! Today also marks the launch of Pandemic Legacy: Season 1. We go over the appeal of having a permanently pockmarked game.
FEATURED TOPIC:
We've been sabotaged! Well, ok, no, not really. But we do chat all about our first podcast review of small games. In this case, it's the hidden role game Saboteur by Mayfair Games.

22:09 The discussion begins
31:45 The Archetypes rundown of the game
PLUGS:
Our 100th episode celebration is still ongoing! for a chance at a copy of Sushi Go!, Harbour, or Travel Catan, all you have to do is visit one of the gameplay threads on Facebook, BGG, or Google+ or find us on Twitter. Then leave a comment for us telling us either:

Something you like about the podcast and / or
Something you'd like to see us do (or do more of) on it going forward.

Our preview of the latest Seal of the Republic recipient, The Great Dinosaur Rush by APE Games, is live!
As always, Cardboard Republic YouTube videos and the BGG Guild are still ongoing. Subscribe to either, or both if you really love us. You do really love us, right?
We'd love to hear from you! You can send questions or feedback via email at podcast@cardboardrepublic.com. You can also reach us social media, including Twitter and BoardGameGeek.
Audio Credits: Intro music track is "Swing!" by Bargo!, used under Creative Commons license.