Episode 091
Length: 48:20
Show Links: RSS | iTunes | Download Episode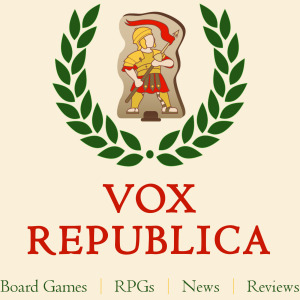 Welcome back to Vox Republica, the Cardboard Republic Podcast!
We post new episodes every Thursday, with each episode being about 20 – 30 minutes long.
DESCRIPTION: Erin and Ryan talk via phone to Richard Launius, the designer behind Arkham Horror, Elder Sign, Defenders of the Realm, and more.
GUEST: Richard Launius
RECENTLY PLAYED GAMES:
QUICK TOPICS:
This week's review is Hyperborea by Asmodee
FEATURED TOPIC:
Richard Launius talks about designing Arkham Horror, the pitfalls of being a designer on Kickstarter, and ways the game industry has changed since he first published

gy no longer line up?

Special shout out to Ravenwood Castle in there, too!
We'd love to hear from you! You can send questions or feedback via email at podcast@cardboardrepublic.com. You can also reach us social media, including Twitter and BoardGameGeek.
Audio Credits: Intro music track is "Swing!" by Bargo!, used under Creative Commons license.