Episode 082
Regardless of how endearing or entertaining a game is to us, it's sometimes hard to ignore a thematic element or rule that doesn't quite make sense. Yes, it's almost a guarantee that even our favorite games still have something that keeps it just shy of perfection for one reason or another, and this week we share a few our ours.
Length: 38:28
Show Links: RSS | iTunes | Download Episode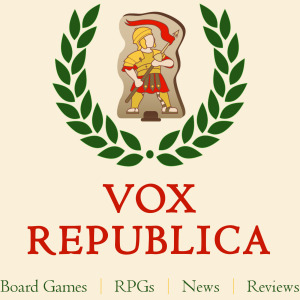 Welcome back to Vox Republica, the Cardboard Republic Podcast!
We post new episodes every Thursday, with each episode being about 20 – 30 minutes long.
DESCRIPTION: Ryan and Erin are joined by Sean McNamara from our playtest group to discuss what they hate about the games they love. Gaming pet peeves aren't uncommon, but what aspect of your favorite game just irks you?
GUEST: Sean McNamara
RECENTLY PLAYED GAMES:
QUICK TOPICS:
LENGTHY TOPIC:
No game is perfect, and even the best games can still cause hangups in one or two areas

When mechanics don't mix with the theme
Issues of iconography / rules interpretations / ease of accessibility
Setup vs Time ratios
Min/Maxing as optimal play
Solvable games
"The slow death"
And more!
We'd love to hear from you! You can send questions or feedback via email at podcast@cardboardrepublic.com. You can also reach us social media, including Twitter and BoardGameGeek.
Audio Credits: Intro music track is "Swing!" by Bargo!, used under Creative Commons license.