Episode 077
Kickstarter is the current go-to location of many small and independent game publishers, but as rewarding as it has been for the hobby, Kickstarter isn't the only option for getting your new game published. Contrary to popular thought, you do have options…
Length: 38:40
Show Links: RSS | iTunes | Download Episode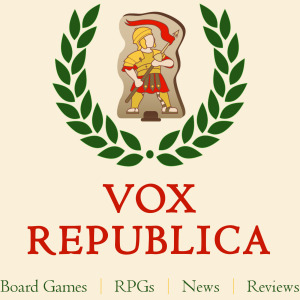 Welcome back to Vox Republica, the Cardboard Republic Podcast!
We post new episodes every Thursday, with each episode being about 20 – 30 minutes long.
DESCRIPTION: Glenn Given of Games By Play Date joins Erin and Ryan to chat about the release of their new game that addresses a delicate issue before diving into the topic of crowdfunding options for small publishers and independent designers. We look into some other models you could consider besides just assuming Kickstarter is your only recourse.
GUEST: Glenn Given
RECENTLY PLAYED GAMES:
Patchwork by Mayfair Games
Loot and Recruit by Swarm of Dice
Thornwatch by Penny Arcade
QUICK TOPICS:
Games by Play Date releases Bad Habit
Using a game for cause awareness
LENGTHY TOPIC:
Glenn expands on his experiences with Kickstarter, Patreon, traditional funding, and more.

Are all of these models created equal? How do you tell which could work for you?

What is the unofficial report card of Kickstarter?

What works, and what could be done better?
Is who it's aimed for matching who is using it?

Offering some recommendations to new designers or publishers regarding getting your game published.
We'd love to hear from you! You can send questions or feedback via email at podcast@cardboardrepublic.com. You can also reach us social media, including Twitter and BoardGameGeek.
Audio Credits: Intro music track is "Swing!" by Bargo!, used under Creative Commons license.