Episode 076
Pax East has come and gone, bringing with it a whirlwind of games and emotions. We parse through our collective experiences over the three-day expo to see what was a hit – and what wasn't.
Length: 1:00:38
Show Links: RSS | iTunes | Download Episode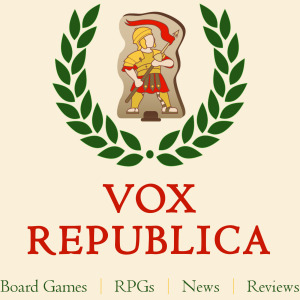 Welcome back to Vox Republica, the Cardboard Republic Podcast!
We post new episodes every Thursday, with each episode being about 20 – 30 minutes long.
DESCRIPTION: The entirety of the CR crew descended on Boston recently to attend PAX East 2015, the largest gaming convention in the Northeast. Like many, we went on this yearly gaming pilgrimage and found host of things to experience upon getting there. We share the ups and downs – and games – of that trip, as Ryan, Erin, and Dave recap PAX East.
GUEST: David Gordon
RECENTLY PLAYED GAMES:
LENGTHY TOPIC:
PAX East 2015

Games, Games, and more Games! What caught our attention?
What things did PAX do better this year? What did it do worse?
We share some thoughts about PAX's future.
We'd love to hear from you! You can send questions or feedback via email at podcast@cardboardrepublic.com. You can also reach us social media, including Twitter and BoardGameGeek.
Audio Credits: Intro music track is "Swing!" by Bargo!, used under Creative Commons license.