Episode 074
Games are a great way to bring people together, and conventions are a great way to play games. So, what do game conventions help offer audiences, and how do the smaller ones differ than large ones?
Length: 30:47
Show Links: RSS | iTunes | Download Episode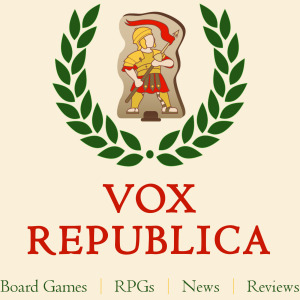 Welcome back to Vox Republica, the Cardboard Republic Podcast!
We post new episodes every Thursday, with each episode being about 20 – 30 minutes long.
DESCRIPTION: Erin and Ryan discuss the value of little, local conventions. We also go over what we've been playing on all these snowy days, the Catan movie announcement, and TotalCon.
GUEST: None
RECENTLY PLAYED GAMES:
Splendor by Space Cowboys
Ascension by StoneBlade Entertainment
Hyperborea by Asmodee
Imperial Harvest by Broomstick Monkey Games
The Great Heartland Hauling Co by Dice Hate Me Games
Mysterium by Portal Games
QUICK TOPICS:
LENGTHY TOPIC:
The value of small gaming cons

What do small conventions offer compared to larger ones?
Are small cons dying out?

If so, what are the reasons for that?
If not, what makes them special?
We'd love to hear from you! You can send questions or feedback via email at podcast@cardboardrepublic.com. You can also reach us social media, including Twitter and BoardGameGeek.
Audio Credits: Intro music track is "Swing!" by Bargo!, used under Creative Commons license.