Episode 073
Gaming is a pretty awesome thing. It can be challenging, social, and entertaining all at the same time. It's natural we want to share that experience with others. But where do you draw the line between being enthusiastic and pushing it on someone?
Length: 36:07
Show Links: RSS | iTunes | Download Episode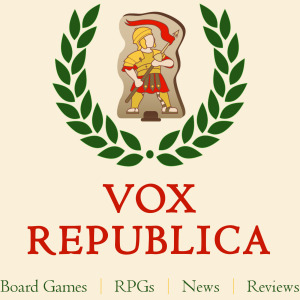 Welcome back to Vox Republica, the Cardboard Republic Podcast!
We post new episodes every Thursday, with each episode being about 20 – 30 minutes long.
DESCRIPTION: Rhiannon Ochs joins Erin and Ryan to discuss whether or not you should encourage non-gamers to join the table. We also talk Ghostbusters and Spooning Meeples.
GUEST: Rhiannon Ochs
RECENTLY PLAYED GAMES:
Progress: Evolution of Technology by NSKN Games
Friday by Rio Grande Games
Royals by ABACUSSPIELE
QUICK TOPICS:
LENGTHY TOPIC:
Should you evangelize games?

What are some good – and not so good – ways of reaching new potential game players?
How to you foster an openness to gaming without being forceful about it?
It is OK for someone to not like gaming.
We'd love to hear from you! You can send questions or feedback via email at podcast@cardboardrepublic.com. You can also reach us social media, including Twitter and BoardGameGeek.
Audio Credits: Intro music track is "Swing!" by Bargo!, used under Creative Commons license.