Episode 072
Is it good to be bad? Are negative reviews worthwhile for the hobby, and if so, who benefits? That's the question on the table this week.
Length: 37:03
Show Links: RSS | iTunes | Download Episode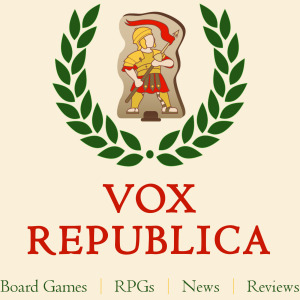 Welcome back to Vox Republica, the Cardboard Republic Podcast!
We post new episodes every Thursday, with each episode being about 20 – 30 minutes long.
DESCRIPTION: Erin and Ryan talk about the value – or lack thereof – of negative reviews. There aren't a lot of them out there. We chat about why that is and whether that's a good thing or not. They also discuss the immortal popularity of Fury of Dracula and the success of UnPub.
GUEST: None
RECENTLY PLAYED GAMES:
QUICK TOPICS:
Why is Fury of Dracula so sought after?
The usefulness of UnPub
LENGTHY TOPIC:
The value of negative reviews

Recent observation is that people don't like negative reviews and don't generally want them. Is this true?
Is there worth in a hate read?
What other form of design / criticism / creation shies from negative reviews?
We'd love to hear from you! You can send questions or feedback via email at podcast@cardboardrepublic.com. You can also reach us social media, including Twitter and BoardGameGeek.
Audio Credits: Intro music track is "Swing!" by Bargo!, used under Creative Commons license.