Episode 037
Length: 46:39
Subscribe to Show Link: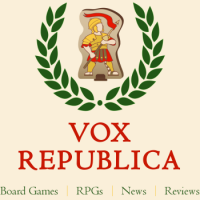 Welcome back to Vox Republica, the Cardboard Republic Podcast!
We're back at posting new episodes every Thursday, and each episode will be about 20 – 30 minutes long.
When we last left our intrepid adventurers, Dave and Ryan were discussing what constitutes the qualifications for a game to become canon. Is there such a thing? Who gets to decide? And so on. If you haven't had a chance to check it out yet, you can do so here.
In the second half of this conversation, they discuss specific game titles that they feel embody what it means to be a canon game. Which ones are chosen? Let's find out!