Episode 014
Length: 29:37
Subscribe to Show Link: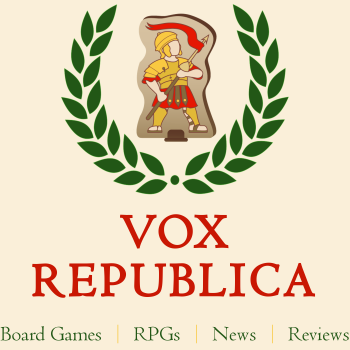 Welcome back to Vox Republica, the Cardboard Republic Podcast!
We'll be posting new episodes every Thursday, and each episode will be about 20 – 30 minutes long.
Ryan LaFlamme joins me to discuss classic board games, from Monopoly and Clue to neo-classics like Settlers of Catan.
Oh, and in case anyone doesn't catch Ryan's subtlety on the matter, yes, he is aware that Chinese Checkers is not actually of Asian origin (actually being a German take on an American game from the 1800s).
We'd love to hear from you! Please leave feedback in our forums, or via email at podcast@cardboardrepublic.com. You can also reach me on Twitter or BoardGameGeek.
Audio Credits: Intro music track is "8-Bit Brawl" by DJ Cutman featuring S&CO., used with permission.