Episode 013
Length: 31:02
Subscribe to Show Link: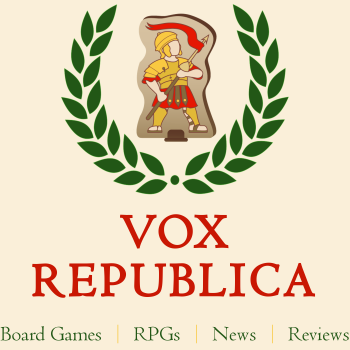 Welcome back to Vox Republica, the Cardboard Republic Podcast!
We'll be posting new episodes every Thursday, and each episode will be about 20 – 30 minutes long.
Dave Gordon is in to talk about classic RPGs. We have some D&D, a bit of Traveller, a dash of CoC, a recollection of Cyberpunk, its spiritual successor in Eclipse Phase, and a smattering of other games.
We'd love to hear from you! Please leave feedback in our forums, or via email at podcast@cardboardrepublic.com. You can also reach me on Twitter or BoardGameGeek.
Audio Credits: Intro music track is "8-Bit Brawl" by DJ Cutman featuring S&CO., used with permission.