Episode 009
Length: 27:35
Subscribe to Show Link: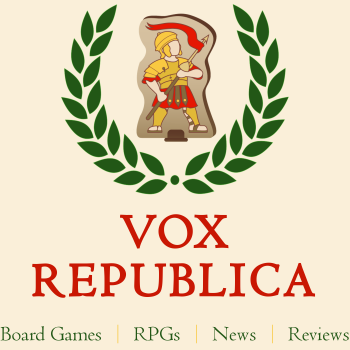 Welcome back to Vox Republica, the Cardboard Republic Podcast!
We'll be posting new episodes every Thursday, and each episode will be about 20 – 30 minutes long.
Firstly, we want to once again remind folks that Vox Republica is officially iTunes approved! You can find us in the iTunes store here.
This week I sat down with David Gordon to discuss the variety of different systems in tabletop gaming. He goes over a whole swath of RPG systems out there. As it turns out, there's a lot more than D&D and Pathfinder. Who knew?
We'd love to hear from you! Please leave feedback in our forums, or via email at podcast@cardboardrepublic.com. You can also reach me on Twitter or BoardGameGeek.