Episode 006
Length: 24:06
Subscribe to Show Link: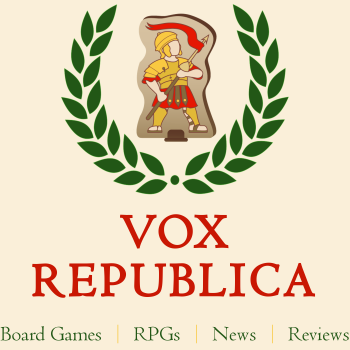 Welcome back to Vox Republica, the Cardboard Republic Podcast!
We'll be posting new episodes every Thursday, and each episode will be about 20 – 30 minutes long.
We have a slightly abbreviated edition this week as we're headed to GenCon, but we promise to make up for it next week! In the meantime I talk about my quest for some new dice, then Dave Gordon joins me to discuss the use of tropes in narrative games.
We'd love to hear from you! Please leave feedback in our forums, or via email at podcast@cardboardrepublic.com. You can also reach me on Twitter or BoardGameGeek.