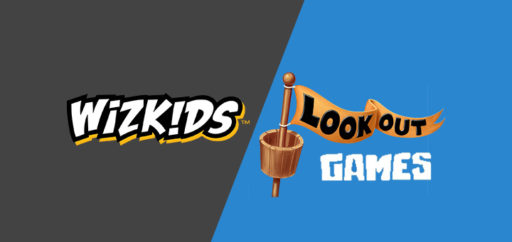 Recent months have seen no shortage of partnerships and mergers in the business of board and card games, and now both WizKids and Lookout Games have become the latest pair to join hands. The companies this morning announced a new licensing partnership that will focus on the Agricola brand, bringing new content to retail for Uwe Rosenberg's award winning game of pastoral life.
Key to this new agreement will be what the companies call Agricola Upgrade Kits, six new expansions that will each introduce new cards designed by Uwe Rosenberg, alongside pre-painted figures for use in Agricola. The expansions follow the recent re-release of Agricola released earlier this year, which included an impressive assortment of wooden components as well as updated rules and graphic design.
Justin Ziran, president of WizKids, expressed excitement at the new partnership, adding that his company is looking forward to "enhance Agricola with detailed, pre-painted figural & gameplay content."
Lookout Games editor Grzegorz Kobiela echoed this sentiment, adding that his company has been looking for an opportunity to offer painted figures for the family members in Agricola for some time.
Fans of Agricola can look forward to picking up the new upgrade kits in 2017, however neither an exact release date nor pricing have been announced.