Weekly News
5/24/13
New Games:
Duel of Ages II will be available in July, with pre-orders through going live on June 15th.
Watchtower Games has announced its new dungeon-crawler Fallen. It's designed for two players – one to play the hero and the other to play the villain – and it looks almost like a D&D light or a Choose Your Own Adventure dungeon crawl, both of which I approve of. (via F:AT)
Expansions:
There's a new Smash Up expansion in the works, and this one is set to feature Cthulu. Of course.
Mage Wars: Druid vs. Necromancer will be at GenCon, but not available for purchase until late summer/early fall.
Other News:
Bookriot, one of my favorite non-gaming blogs, ran a list of Three Kickstarted Literary Card Games that they're super excited for. I love it when non-gaming blogs pick up on what we're always so excited about.
A few game designers have gotten together to launch the "FreeStarter Game Design Community Group Hug Giveaway." It's their way of giving back to the community, and you can enter the contest here.
If you're looking for some old school monster slaying, Wizards of the Coast will be reprinting the Advanced D&D core books – the Player's Handbook, Dungeon Master Guide, and Monstrous Manual. They'll be available in stores and online soon! (via Initiative: Tabletop)
Kennerspiel des Jahres, Spiele des Jahres, and Kinderspiel des Jahres nominees have been announced.
Lastly, what would happen if all your favorite childhood Ameritrash games were made in Germany? There would be off-grey hippos all over the place, that's what!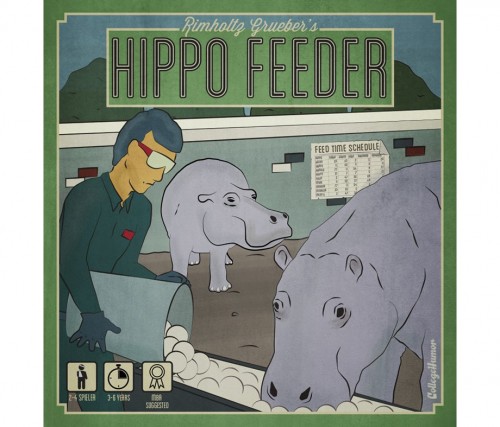 As always, for more news and updates, follow us on Facebook, Twitter, Tumblr, or G+.
And if you have any updates or interesting stories, send them to news@cardboardrepublic.com.