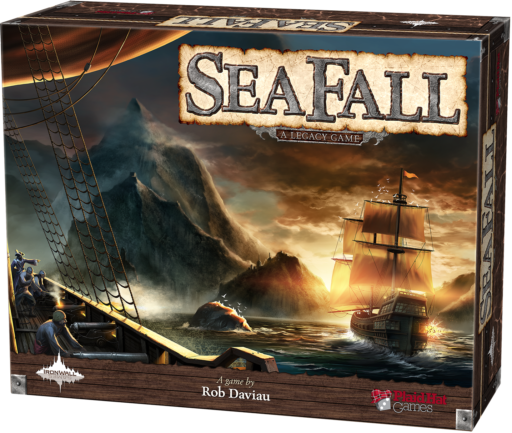 It stands to reason that if a game is successful, more content for said is likely to become a thing. That axiom is as true for the smallest games as it is for goliaths like SeaFall.
SeaFall designer Rob Daviau recently spoke with UK news outlet Tabletop Gaming, and admitted that there could be future editions of the seafaring legacy game "if the market wants it." This would be on top of what it already a ton of content in the box, which promises some 40-50 hours of gameplay. Unapologetically ambitious, SeaFall has enjoyed a wide spectrum of critical feedback since its release earlier this year, from high praise to lukewarm and even negative reviews.
Prior to SeaFall, Daviau worked with fellow game designer Matt Leacock on last year's Pandemic Legacy. While the future of SeaFall may be in question, the designers of Pandemic Legacy are already collaborating on a followup to that game, which is expected to arrive in 2017 alongside an entirely new map and mechanics.