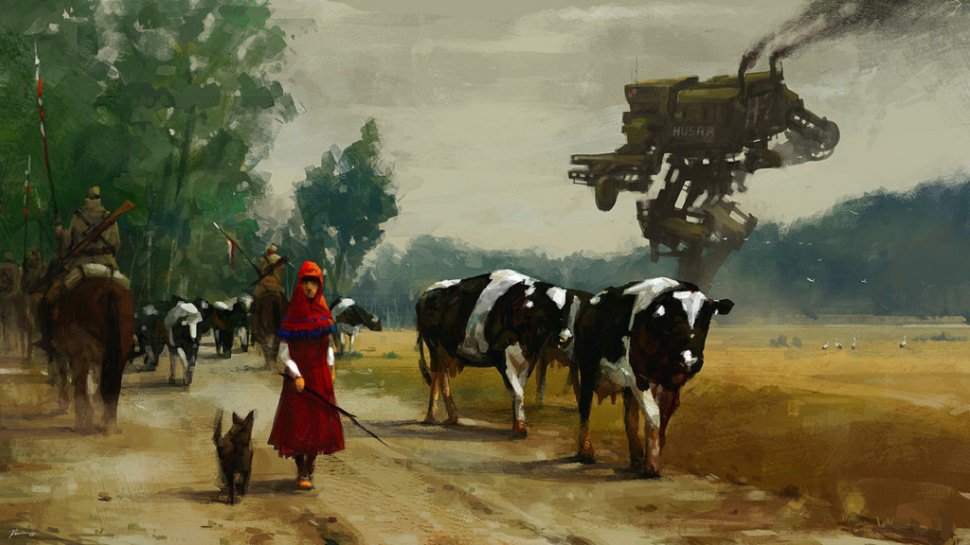 Another Origins Game Fair is in the books, and with it the awards given to several of the year's most deserving titles. Of those celebrated during this year's event, none were lift up higher than designer Jamey Stegmaier's alt-history strategy game Scythe, which was crowned with awards for both Board Game of the Year as well as the overall Game of the Year nod. Scythe fended off 9 other nominees to win, with games such as Clank!, Mansions of Madness, and Terraforming Mars also vying for the show's top prize. In the end, it was Stegmaier's game of war and farming that won the day.
Other awards given out during the event included Happy Salmon for Family Game of the Year, No Thank You, Evil! for RPG of the Year, and the latest edition of the Pokemon card game for Best Collectible of the Year.
Game insert manufacturer Broken Token took home the award for Best Accessory of the Year for its Blood Rage box insert, and AEG's innovative card crafting game Mystic Vale won for Card Game of the Year.
Truly there were a lot of great games released over the last year, and we would like to extend heartfelt congratulations to all of the award winners.