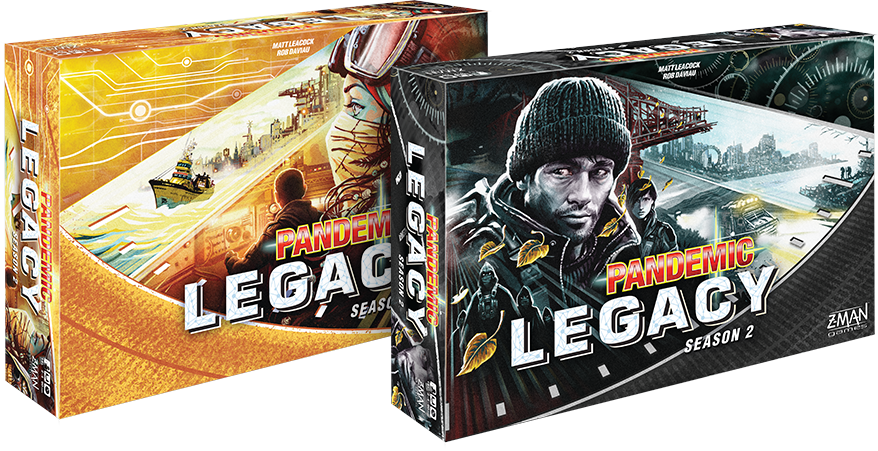 By now you've probably seen your time with the first season of Pandemic Legacy to its conclusion, likely ending beneath the weight of the game's unrelenting heel. Now, striking while the iron is hot, Z-Man Games has confirmed plans to release its stand-alone follow up to Pandemic Legacy later this fall.
Speaking in a recent interview posted to Z-Man Games' official website, studio head Steven Kimball mentioned that the company will soon begin releasing more information about the hotly-anticipated sequel, including spoiler-free previews and designer diaries.
"Although Season 1 set the bar high," noted Kimball, "I can honestly say that Season 2 shattered my own expectations. It's a brand new ride in a familiar-but-whole-new way. So buckle up for another stellar, unforgettable gaming experience featuring some incredibly fun mechanical wrinkles and a very compelling narrative."
Designed by Rob Daviau and Matt Leacock, the first season of Pandemic Legacy was released in 2015 to widespread acclaim, including multiple nominations (including ours) as well as the award for Tabletop Game of the Year at the 2016 SXSW festival. Since that time, other designers have begun to try their hands at creating their own spins on the legacy formula, and it will be interesting to see what twists and turns designers Daviau and Leacock have in store later this year.
Needless to say, we've never been this excited for a cold before…