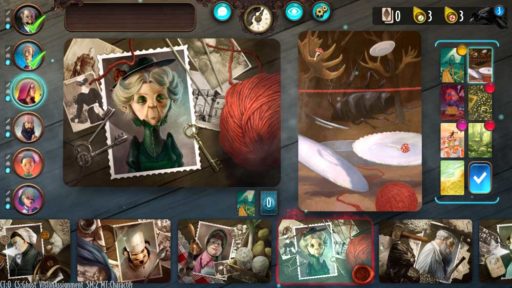 Asmodee's Mysterium is getting new life on digital platforms. The publisher's digital arm has announced that it and publisher Libellud are jointly working with French mobile game creator Playsoft to bring the award-winning deduction game iOS, Android devices, and PC in early December.
With more than 300,000 units sold worldwide, Mysterium has already found a great deal of success in the tabletop market. The game asks several players to work together to solve a murder by interpreting clues given in the form of abstract artwork handed out by separate player who as the ghost cannot otherwise communicate with anyone at the table. Players must use these clues to identify possible suspects, weapons, and locations of the crime before finally identifying the murderer. The co-op was designed by Oleksandr Nevskiy and Oleg Sidorenko and has since its original release garnered critical acclaim, including multiple nominations for industry awards.
The digital version of Mysterium will include not only an adaptation of the tabletop game for up to 7 players, but also a new single player Story Mode. As a social game, it remains to be seen how this experience will translate to electronic platforms, but curious players will be able to try it for themselves when Mysterium launches in December for $6.99 on mobile devices and $9.99 on the PC. In addition, Asmodee and Libellud plan to offer the game's recent expansion, Hidden Signs, as an in-app purchase, however pricing for this content has not been announced.