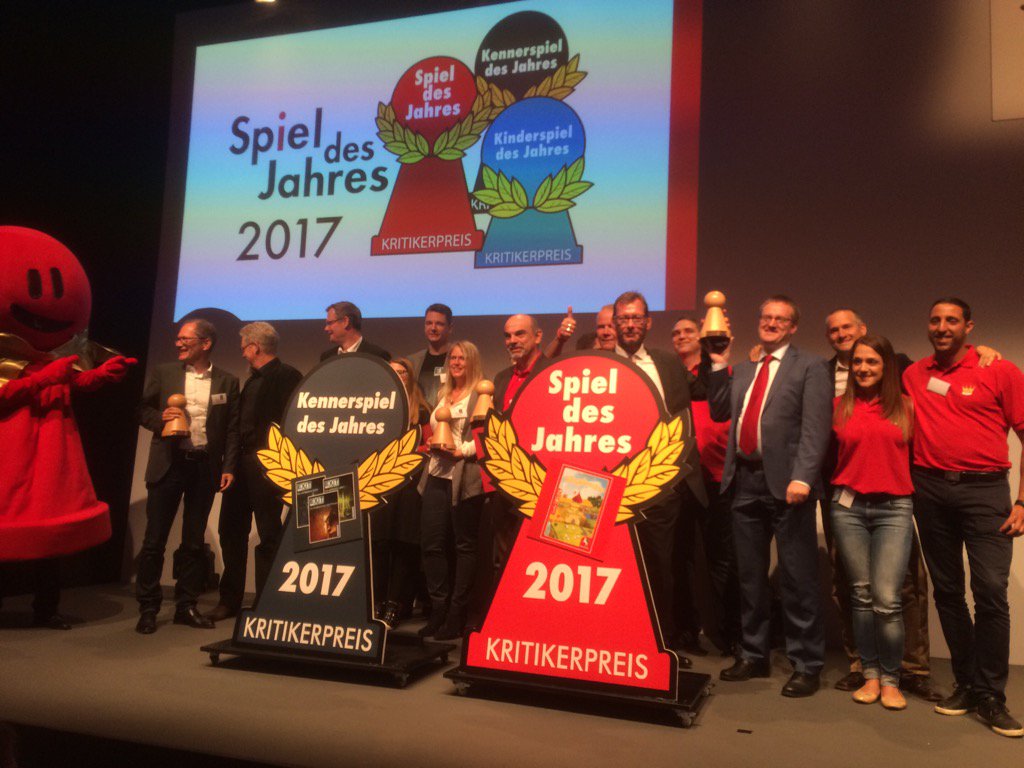 Kingdomino has been named the winner of this year's prestigious Spiel des Jahres award. The win marks the first for veteran designer Bruno Cathala, whose tile-laying and matching game beat out other top-rated nominees, including Kasper Lapp's real-time game Magic Maze and Reiner Knizia's deckbuilder The Quest for El Dorado, to claim the top prize.
Kingdomino joins other acclaimed games to have won the Spiel des Jahres award in recent years, including Camel Up, Colt Express, and last year's Codenames.
Other winners included the escape room series Exit: The Game, which took the year's Kennerspiel des Jahres award, or expert game of the year. The win is the second for designers Inka Brand and Markus Brand, who also won in 2012 for their worker placement game Village. The dexterity game Ice Cool was named as this year's Kinderspiel des Jahres, or children's game of the year, winner earlier in June.
We offer our heartfelt congratulations to all the 2017 winners!