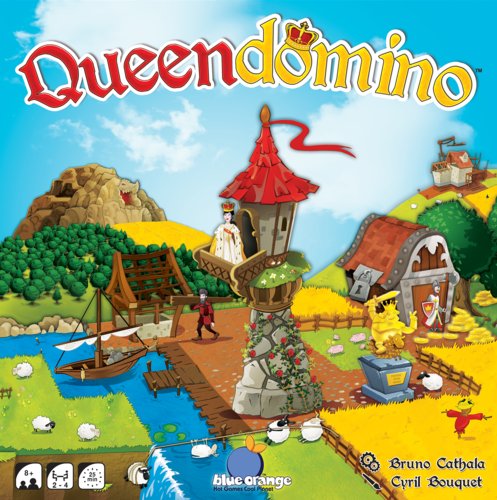 You probably knew this was coming, but do us a favor and try to look surprised. Kingdomino, which was crowned as the best game of 2017 in July with this year's coveted Spiel des Jahres award, is getting a sequel.
The follow up to Bruno Cathala's light game of empire building-meets-dominos will go by the appropriate title Queendomino, and will serve as both an expansion as well as a stand-alone game as well. While sticking close to much of the tile-laying gameplay introduced originally, Queendomino add new challenges and a new tile region, cities, which afford players income to buy buildings which then add to a their final score.
"Queendomino will be one step more complicated than Kingdomino," wrote designer Bruno Cathala responding to a post on the BoardGameGeek forums. "It will not become a game for experts, but yes, there will be a step in complexity."
"It's not that complicated," he added, "just a little more strategic, changing your basic choices."
As with Kingdomino, Queendomino will support between 2-4 players. However, by combining the two games, up to six players will be able to sit around the table and play. Queendomino is expected to be officially unveiled during the Essen Game Fair this October.