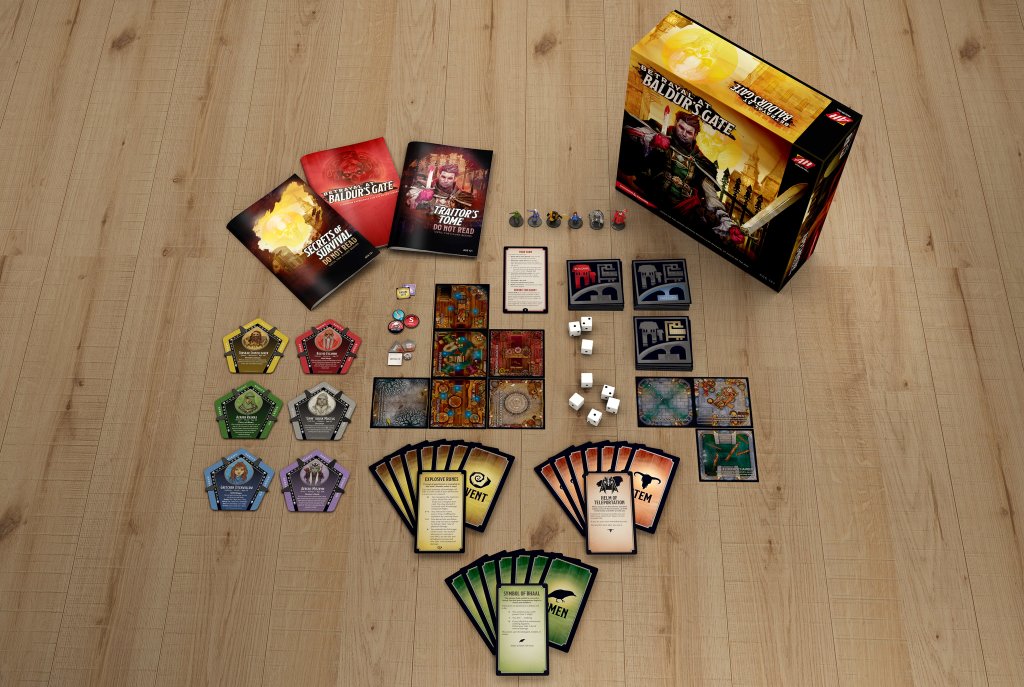 There's a traitor in Baldur's Gate, and this time you can't sniff them out with a casual Intelligence check. Ripped from the pages of games we didn't know we needed, publisher Avalon Hill has announced plans to bring the world of Dungeons & Dragons to its classic haunted adventure game, Betrayal at House on the Hill.
"When we sat down to talk through the design for this game, Baldur's Gate made perfect sense," says Mike Mearls, Senior Manager of Design & Development for Dungeons & Dragons. "Not only is it one of D&D's most infamous cities, but the thieves, assassins, and other scoundrels that lurk in its shadowy alleys provided a perfect fit for Betrayal's game play."
Besides sporting a more intelligible title, Betrayal at Baldur's Gate will stay true to much of the same gameplay beats that helped keep Betrayal at House on the Hill a mainstay in many gamers' collections since 2004. Pegged to be released on October 6, 2017, Betrayal at Baldur's Gate promises 50 new scenarios set in the world of Forgotten Realms as players skulk through the city and its underbelly until eventually one or more players are revealed to be evil jerk faces.
Sometimes – just sometimes – it pays to split the party.
Betrayal at Baldur's Gate will be shown first to fans attending Origins next week, with a limited number of seats available to be among to first to try out this new spin on an old favorite.