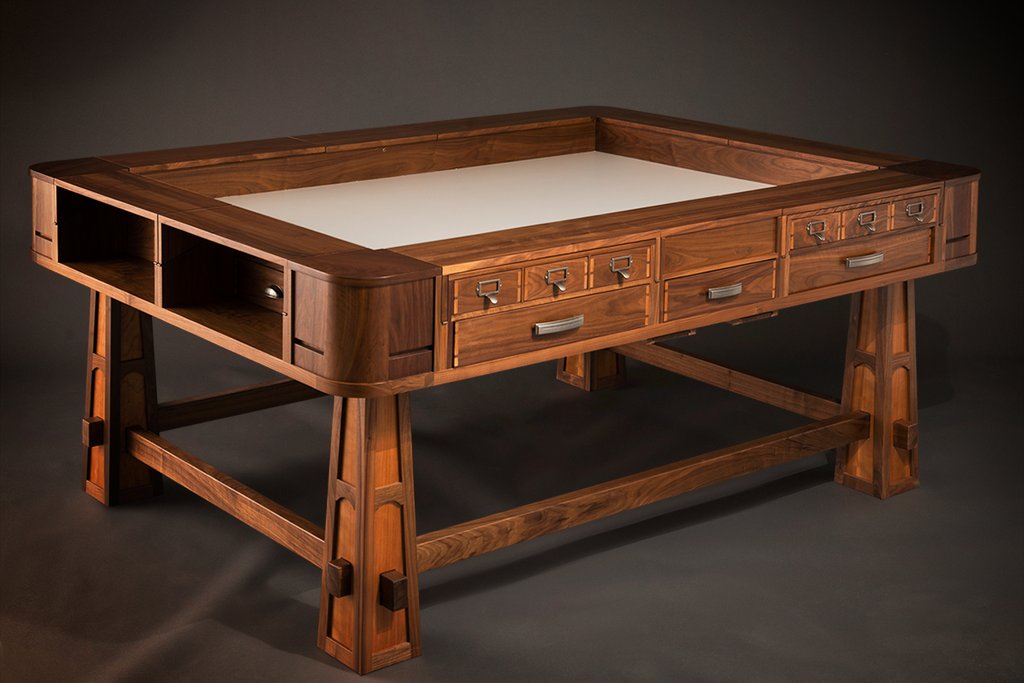 After a week of rumors online surrounding the fate of high-end gaming furniture company Geek Chic, company founder Robert Gifford has updated the official website confirming that Geek Chic has "ceased operation".
In the statement, Gifford writes, "Despite heroic efforts by many, this outcome is out of our hands. While I am certain there are many outstanding questions, we are currently limited in our ability to respond. I will update this page with appropriate contact information and procedures as they become available."
The update likely gives a bit of hope to many who have found themselves in a state of limbo regarding outstanding orders since the news began to indicate late last week that company was circling the drain.
Geek Chic specialized in selling luxury gaming tables and accessories, the lion's share of which carried a premium price tag. At this point it's anyone's guess as to what led to the company's collapse, though it's likely that their failed attempt at "Geek Chic XP", a premium membership service, as well as increased competition from companies such as Geeksnson and BoardGameTables certainly couldn't have helped Geek Chic's bottom line. The announcement follows the company's brief merger and public split with Crash Games in 2016, a move that also ended with the former game publisher closing its doors. It's unknown what, if anything, this had to do with Geek Chic's closure, though it's possible that this shakeup too may have at least played a contributing role.
Whatever the cause, we want to wish those at the company best in whatever comes next, and hope that everyone involved at Geek Chic lands on their feet.