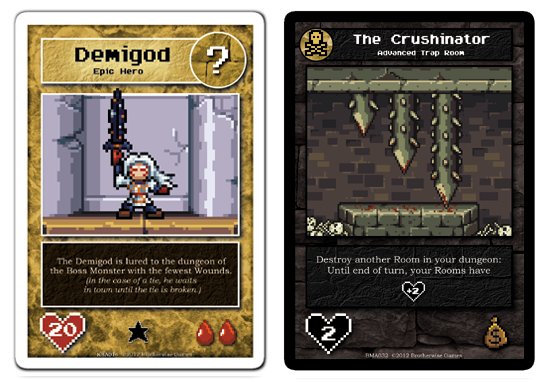 Brotherwise Games, the folks behind the video game-inspired Boss Monster, recently teased work on the next versions of its popular dungeon crafting game series.
Yes versions. Plural. As in more than one.
Talking with UK website Tabletop Gaming, Brotherwise co-founder Chris O'Neal said that plans are in place to release Boss Monster 3 sometime in 2018. The game will follow Unearth, the studio's isometric dice rolling and placement game that's set to find its way into players' hands this August during Gen Con.
In addition to the next Boss Monster sequel, O'Neal also teased a new version of the game tentatively called Boss Monster Junior. This new game, which appears to still be in the early stages of development, would aim to appeal to younger players eager to cut their teeth on cutting down heroes.
Not content to stop there, Brotherwise Games will also launch a Kickstarter this fall for a new secret project as well, though whether or not this will have any ties to Boss Monster remain to be seen. We expect more details as to what exactly the company has planned to drop in the coming months.