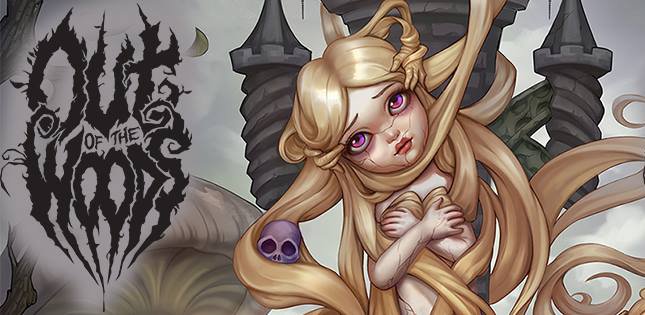 While game designer American McGee is best recognized for his action adventure video game Alice, the game designer is working on his first tabletop card game called Out Of the Woods to be funded on Kickstarter later this month.
American McGee's more than two decades making video games includes work on influential first-person shooters Doom and Quake, but it wasn't until 2000 with Alice that he found an audience for his dark and often twisted spins on classic folklore. He later followed up on this with Grimm, an episodic take on Grimm's Fairy Tales, and then a sequel to Alice titled Madness Returns, though neither managed to recapture the enthusiasm that surrounded American McGee's Alice.
In Out of the Woods, American McGee again aims to marry his passion for twisted fairy tales with game design, lifting inspiration from such classic tales as Jack and the Beanstalk, Red Riding Hood, Cinderella, Little Mermaid, and more. In the game, players are pitted against each other to see who can escape the woods before anyone else by being the first to play and discard all of their cards. Whoever is left in the woods – we're sorry to say – gets eaten by wolves.
"The rules are simple, the strategy cutthroat, and the endgame intense," noted American McGee in a video describing the project. "The game and book reflect the brutal reality of our shared journey through life."
Out of the Woods will launch on Kickstarter on July 18th as not only a card game, but also include a book of fairy tales and collection art prints for those who can't get enough of American McGee's shadowy take on classic stories.