The stripped-down world of stock market finance is simple: buy some stocks, sell others, and if you play your cards right, you'll make a bit of money in the process.
Of course, it also is a huge advantage if you happen to know ahead of time there's compelling reason to do so before the market does. It's highly lucrative, highly advantageous, and okay, sure, it's also highly illegal. But so what? It doesn't stop everyone on Wall Street, and it certainly won't stop everyone in Stockpile, an innovative new approach to classic economics games.
Stockpile doesn't just invite you to unleash your inner Wolf, Bear, Bull, or whatever other market animal you want: it encourages you to dive headfirst into the profitable-yet-murky world of stock manipulation.
Stockpile revolves around the ideas of hidden information, but it has a pair of wrinkles. The first is that everyone has insider knowledge of how various companies will behave each round, and you have to weigh whether or not to pounce on that for some quick capital (without potentially tipping your hand to your opponents). The second is that rather than buying specific stocks you're buying up batches of stocks – stockpiles – that contain both cards you want and some you may not. We hear one card even auto-dials the SEC when you pick it up.
Put all together, Stockpile gives you more to think about than simply which stocks to grab and which to cut loose.
Now, we'd like to help you gain some experience in this field, but we're not going to just give this to you. This is America. Capitalism all the way. You want this game? You gotta work for it. You can't just have it.
Instead, if you think you deserve this game, we suggest you join the Stockpile Employment Fair and see if you have what it takes to earn it.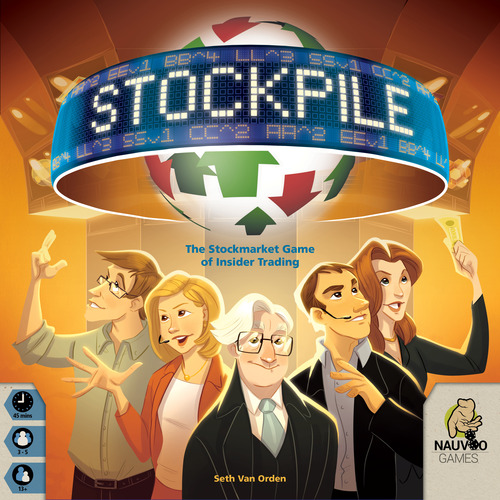 We're going to put you right to work. No need to dawdle. Time is money as they say, and since we're short on time and you're short on money, hopefully we can work something out.
See, we're an ambitious lot here at the CR, and we think that we can vastly increase the amount of companies in this game's fledgling stock market. The game comes with these six companies: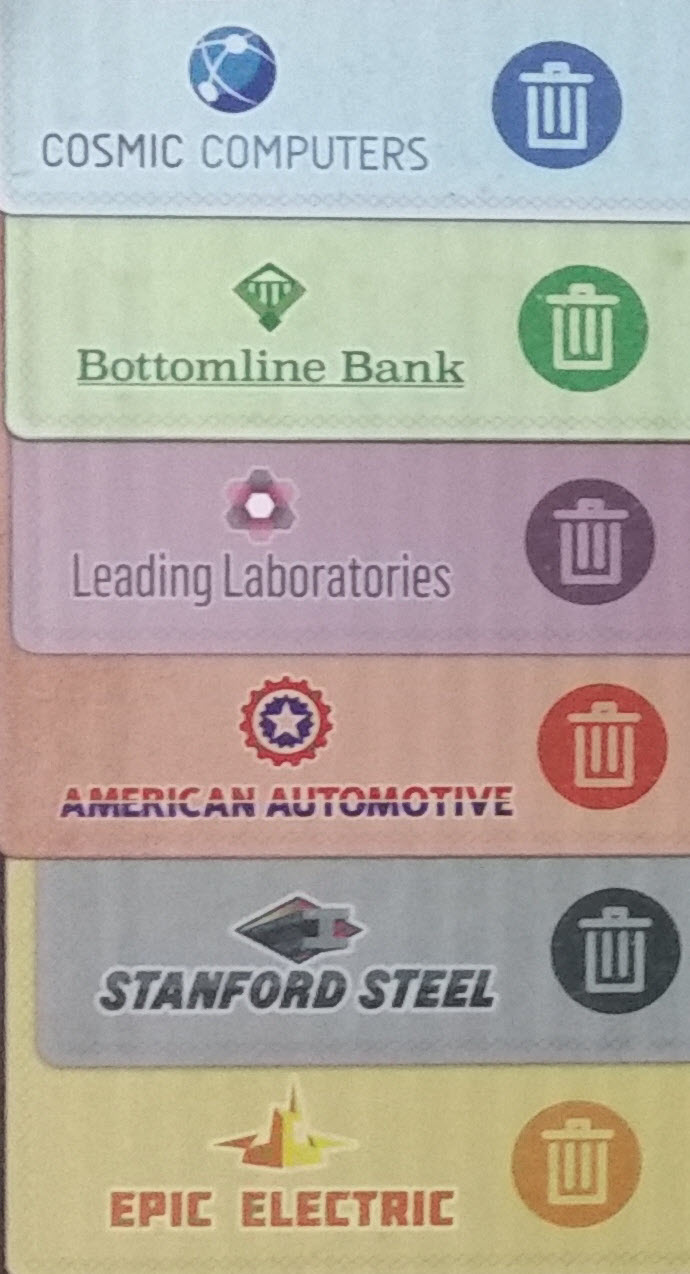 Every company in this game is full of alliteration – the company's name and descriptions start with the same letters. We want more of those. Lots more.
Your task is to help us come up with some new company names for the Stockpile Stock Market. Think of this like an internship, except that unlike real internships, one of you will get paid for your efforts.
Some entry examples could be things like:
Limelight Limos
Terrific Toys
Stellar Stationary
Bob's Burgers
We want this marketplace to be buzzing with new companies, and we need your raw, creative, and unpaid talent. So roll up those sleeves and let's get started!
From now until midnight on Friday, July 31st, you can check the contest out on our Facebook page, or by entering below. Just follow the entry form, and proceed with the contest. The more you do, even if just one, you still have a better chance than not entering at all. Of course you're welcome to do that too. But your odds of winning drop to zero. No pressure or anything.
The Fine Print: The Cardboard Republic, in conjunction with Nauvoo Games is giving this game away strictly for entertainment purposes. This act is not a paid endorsement by Nauvoo Games or any other entity. This contest is open to individuals only. Staff members of The Cardboard Republic and Nauvoo Games are not eligible to participate. For winners outside of the Continental US, the publisher reserves the right to request they cover part or all of the shipping costs.