Lagoon takes place on another world – some say the first world that ever existed – and it's hard for us to comprehend all of its inner workings. Far from the concerns of modern civilization, Lagoon still exists as a land that can speak to you, or even through you. It can whisper its will on the wind, or guide its desire on the waves. But Lagoon is also affected the beings who inhabit it, and profound change is coming. As an Archdruid of Lagoon, your task is to determine what course the energy of the land around you should take. It's no minor task, and it's only up to you to….
…
What do you mean you don't know how to be a druid on Lagoon? That's…
…why of all the…
…but the entire future of…
Sigh. Fine. We'll start at the beginning, with this training regiment. Before you go out and fight for the soul of the real Lagoon, we'll give you this primer in the form of a game. How's that? That way you can learn what you're supposed to be doing, and if you screw things up, it won't necessarily be for good.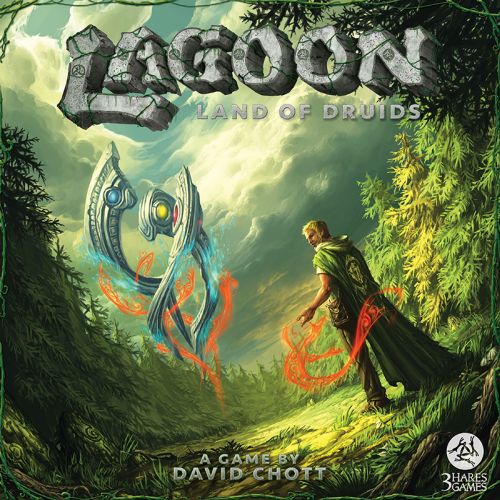 This game should give you all the basics you need to know about your impending destiny on Lagoon. Here, players must explore new territory, summon new members of your circle, and guide one of the three spirit energies of the land into prominence by moving, shifting, and removing parts of this mystical landscape. Only then will you be ready for the real thing.
That's why we're supplying this game. Totally as training material. And no other reason…
From now until midnight on Monday, November 2nd, you can check the contest out on our Facebook page, or by entering below. Just follow the entry form, and proceed with the contest. The more you do, even if just one, you still have a better chance than not entering at all. Of course you're welcome to do that too. But your odds of winning drop to zero. No pressure or anything.
The Fine Print: The Cardboard Republic, in conjunction with David Chott and 3Hare Games is giving this game away strictly for entertainment purposes. This act is not a paid endorsement by 3Hare Games or any other entity. This contest is open to individuals only. Staff members of The Cardboard Republic and 3Hare Games are not eligible to participate.