In the game of Havok & Hijinks, a handful of precocious young dragons are tasked by their parents with going forth into the world and starting their own treasure hoards. Whether it's because the parents are simply sick of sharing with their offspring or that these little ones don't fully appreciate the effort involved into amassing and coveting large swaths of treasure, we aren't sure. Treasure hoarding can be a full time job in and of itself for a dragon, after all.
This, game puts you into the role of these mischievous (not to mention adorable) youths and asks you to get as much treasure as you can first. Some of that will be based around finding these items in the wild: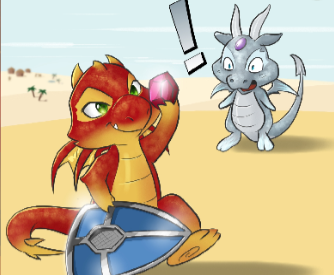 Or swiping them when no one is looking: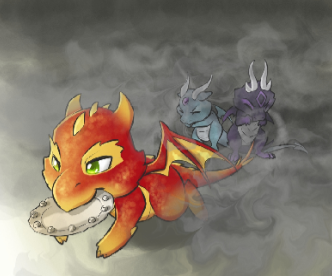 Or managing to steal those items back: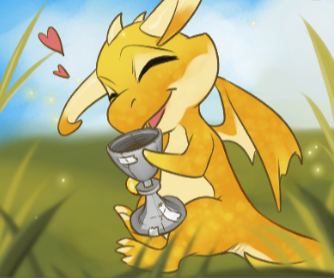 The point is, even though this is a rather simple task, you'll need to be prepared to defend your hoard as best you can!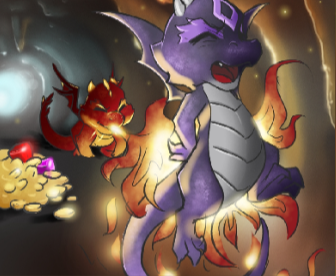 We are no dragons, but us humans can be pretty good at hoarding too. So we're running a contest this month all about that.
Entering this month's contest is simple: we want to see examples of your gaming hoard! Simply snap a picture and show it to us. Bonus points to anyone who includes a dragon or parrot in their pictures. The more creative the photos, the better!
You can share it with us in four different ways:
Go to our Facebook page. Find the posting for this article (Hoarding Games And You), and leave a comment on it with the photo attached. (Facebook allows you to attach photos in comments).
Send us a tweet on Twitter (@CardboardNews) of the picture with the hashtag #myhoard.
Share the photo to Google+ with The Cardboard Republic in sharing permissions.
Email the photo to contest@cardboardrepublic.com.
Each person is allowed to enter two photos each. But they must be your own pictures.
Our prizes this time around are hoard-based too! The more people who enter, the bigger the prize gets. Stage One and Two have been revealed, but we have more stages in the works. So get sharing!
Stage One Hoarding consists of:
One retail copy of Havok & Hijinks
Stage Two Hoarding consists of:
One retail copy of Havok & Hijinks
One DragonCon promo card
One GenCon promo card
(Stage Two will be reached once we receive 15 photos.)
Stage Three Hoarding consists of:
We want to see your hoard! The contest is open until 11:59PM on Wednesday, May 28th. We will look over the submissions and select a winner to be announced on Thursday the 29th.
Of course you're welcome to not enter too. But your odds of winning drop to zero. No pressure or anything.
The Fine Print: The Cardboard Republic, in conjunction with Epic Slant press, is giving this game away strictly for entertainment purposes. This act is not a paid endorsement by Epic Slant or any other entity. This contest is open to individuals only. Staff members of The Cardboard Republic and Epic Slant Press are not eligible to participate. Any photos determined not to be authentic by the creator will be disqualified. Photos submitted will not be used by for any purpose other than for this contest.