Who you are as a person often amounts to a combination of your environment and the choices you make. Even small decisions can matter; over time they help shape your identity. We have the capability not only reflect on who we are now – a snapshot in time – but also who we aspire to be. This introspective look at one's identity is rooted just as much in the practical as well as the philosophical. It allows us to ask important questions of ourselves, such as:
If you had your choice, would you prefer to be strong or fast?
Is it better to be intelligent or charismatic?
Would you rather focus on defeating your enemies or protecting your friends?
What's the bonus again for being a gnome?
What? Gnomes have purpose too…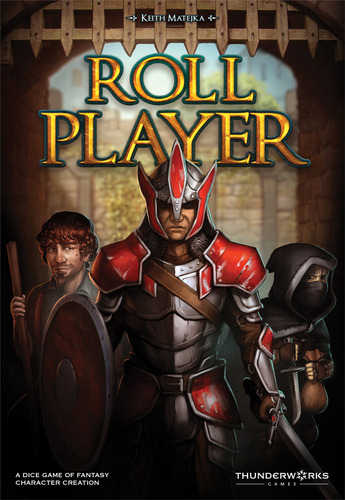 If you ever stepped foot near a tabletop RPG, you've likely encountered these quandaries. Whether it's fighting in Tolkien-esque settings, navigating your way through futuristic urban sprawls, or fighting in a galaxy far, far away, the greatest thing about RPG games is the ability to do anything, go anywhere, be anyone you want. In these worlds, who you are is limited only by your imagination. That, and however strict your GM is.
From the first edition of Dungeons & Dragons to the….current edition of Dungeons & Dragons, countless gaming hours have been spent strictly on the act of creating a character. For most tabletops, it all starts by rolling a series of dice and applying the results to specific attributes. And it's not always easy. So many skills, traits, and character bios are based on how which attributes you focus on, and that has a long-term impact on how effective they are to the party. This process can be so challenging and time-consuming that many have remarked rolling up a character is practically a game unto itself.
Well good news! Because now you can do exactly that, all without having to commit to that whole 'multi-year campaign' nonsense. That's the idea behind the aptly-named Roll Player by Thunderworks Games. In this lightweight yet strategic game of dice placement and manipulation, players are trying to build their character in a way that will yield the most points. Over a series of rounds, everyone takes turns claiming dice, procuring skills and weaponry, and adjusting their alignments, all in the hopes of making their character the best among the party.
At least, on paper.
To celebrate this breakthrough of character-making efficiency, we're giving away a copy of the game along with some promo materials! First place winners will receive both, with a pair of runners-up each getting the Frogkin promo board. We have to ensure that it's going to the right people though, hence administering this little test of your alignment. From now until midnight EST on November 4th you can check the contest out on our Facebook page, or by entering below. Just follow the entry form and proceed with the contest. The more you do, even if just one, you still have a better chance than not entering at all. Of course you're welcome to do that too. But your odds of winning drop to zero. No pressure or anything.
The Fine Print: The Cardboard Republic, in conjunction with Thunderworks Games is giving this game away strictly for entertainment purposes. This act is not a paid endorsement by Thunderworks Games or any other entity. This contest is open to individuals only. Staff members of The Cardboard Republic and Thunderworks Games are not eligible to participate. For winners outside of the Continental US, the publisher reserves the right to request they cover part or all of the shipping costs.