As members of The CR celebrate the annual Winter Harvest and end of year festivities, we're spending this week closing out 2014 by recapping the best new games released for each of the gamer archetypes. We announced the overall winners in our podcast, but here we look at the final five choices for each group.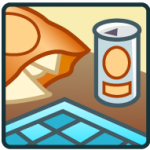 The greatest moment in a game for a Tactician isn't when they cross the finish line or they best another player. Rather, it's when all of their moving pieces, their disparate strategic decisions, coalesce together as their carefully laid plan comes to fruition. Always the consummate schemers, Tacticians adore games that not only let them look at things in the long term but are flexible enough that it can be accomplished in different ways. (Of course, they're also the group most prone to analysis paralysis.) Most Tacticians will have layers to their plotting, adjusting if things don't exactly as they'd hope – which is almost guaranteed – and if a game doesn't permit focusing on a grand vision, then it should at least gives these heavy strategists ways of being more turn-based by offering options galore.
And with that, here are the top five games of 2014 for Tacticians:
#5. Sentinel Tactics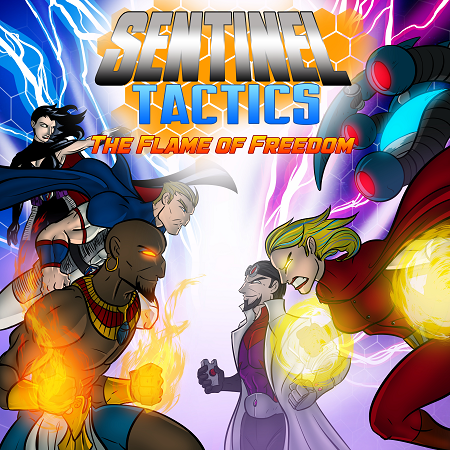 Sentinel Tactics by Greater Than Games is one such game where you really can only plan round to round most of the time, but it makes up for that with the sheer number of possible options each turn. Set in the same world as their popular Sentinels of the Multiverse deckbuilder, Sentinel Tactics is a gridded battlefield skirkmish game. Players can either face one another in scripted scenarios or you can simply go toe-to-toe in team-based fights.
Although it can get a little fiddly sometimes (as almost all games of this style do), Sentinels gives you a variety of characters with a bevy of unique abilities. However, you can only utilize a handful at any given moment. Moreover, each character plays radically different than the next, and yet each character is surprisingly well balanced against one another. The result is a constantly changing menagerie of combat strategy, where players try to outsmart and outmaneuver one another to hopefully land a knock-out blow, making it one dance Tacticians are down for.
#4. Kanban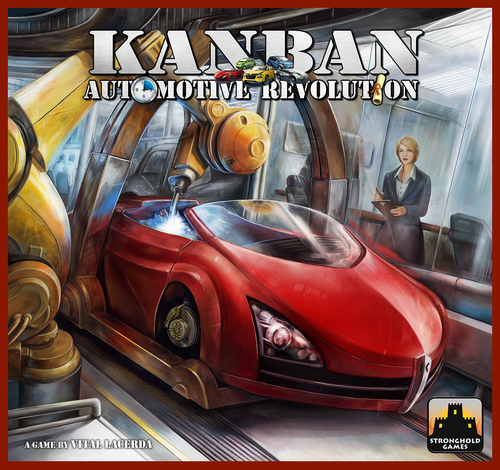 A late comer to the year, Kanban broke on to the scene at ESSEN and drove many people wild. This highly thematic Euro game takes place on an automotive assembly line. In this Stronghold Games release, players are managers of a production facility looking to show off their personal worth to the higher-ups in the company, as your goal is to get promoted as high as possible.
The idea of rising in the ranks may not sound all that exciting, but on the floor level, Kanban is all about optimization. This is a purely resource management game with a wonderfully balanced theme welded on to it. The more you can do to make the factory line more efficient, the better your chances. This shop doesn't stop though; you have to carefully time not only what decisions you want to make but when. And it won't take long to see if your decisions paid off. Kanban is a Tactician's playground, offering a multitude of choices and an environment that is constantly in flux.
You just can't stop progress.
#3. Argent: The Consortium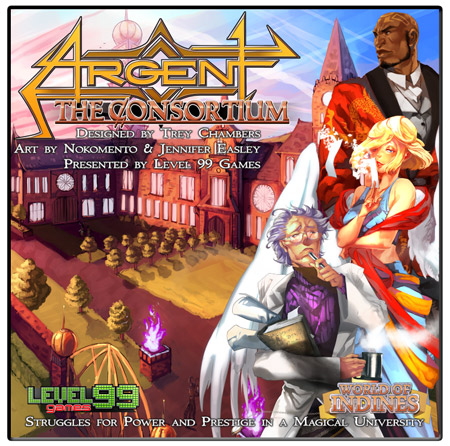 Another late 2014 release comes in the form of Level 99's Argent: The Consortium. Originally slotted for a Gen Con release, production delays pushed this Kickstarter back a couple months. Fortunately, the wait seems to have been worth it.
Welcome to Argent University, a wizarding school set in the same universe as most of Level 99's games. (Think of Argent as their version of Hogwarts.) In this school, the old Chancellor is retiring and his seat is up for grabs. Players are all members of the staff who covet the position, and so the jockeying for power begins. Running a school isn't easy though, and Argent will certainly test you to make sure you're up for the task.
Argent throws a lot of known mechanics into this cauldron, including worker placement, area control, and a good deal of secret information, but the recipe is also light on luck. Instead, this is a tight game about using your assets and resources to gain influence among the school board, and it hands the reins over the players to decide how to best utilize its rather large box of tools to get that top spot. This is a game where a Tactician can school and be schooled by careful management, making it one lesson they shouldn't miss.
#2. Panamax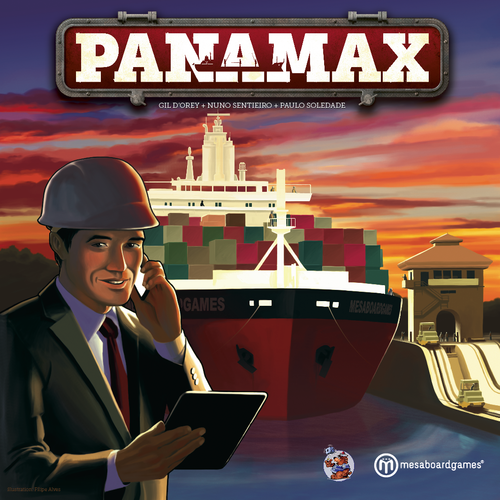 In yet another example of a Euro game masterfully blending theme and mechanics, Panamax takes you through the ride of managing the Panama Canal. This game is also put out Stronghold Games, making it the only time any of these lists had two Top 5 games from the same publisher. We're not sure what they're doing over at Stronghold to make that happen, but Tacticians certainly have been happy with the results.
Panamax lets each player control the flow of ships in and out of the two sides of the Panama Canal. It affords you quite a few options for a game that only has 3 rounds, but each round has a surprising amount of depth to it. You know, sort of like the canal itself.
Using a mix of dice-based action taking and a decent spectrum of strategic options, Panamax has you ushering ships to and from the locks, moving cargo, taking on shipping contracts, and more, all to amass the biggest company wealth for your troubles. Tacticians will enjoy being on the water and deciphering exactly how to do that best in this often closely contested game. Sure, stripped to the hull Panamax is mainly a hefty pick up and deliver game, but it does so without ever feeling like it adds complexity just for the sake of it. This is good, because those ships only have so much room on them to begin with…
#1. Lagoon
(Click for our review of Lagoon)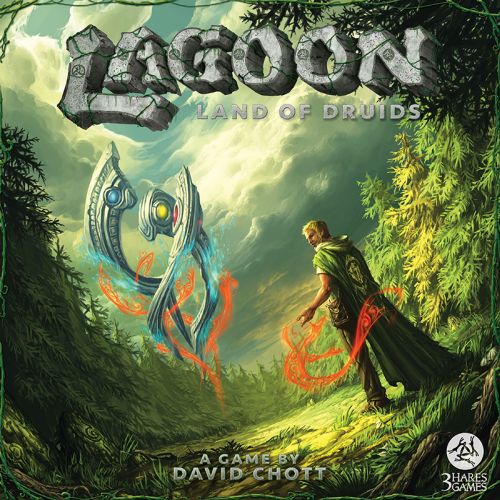 Arguably the biggest surprise finalist of the lot, Lagoon by 3 Hares Games is a brain-burning exercise in a beautifully illustrated package.
In this tile-based game of druidic competition, the land of Lagoon has fallen out of balance between its three principle powers, and players must decide which power faction they wish to become the dominant one in the land. Using a team of druids, players exist in a world continuously in motion, as tiles are constantly being added and removed to serve the whims of the players.
For Tacticians, Lagoon is a prime example of a game that forces you to think several turns ahead to succeed, as much of the game revolves around chaining location powers together and pulling off beneficial combinations. For most others, Lagoon is a headache waiting to happen. The game, sort of a cross between the magic-laden combo potentials of Magic: the Gathering and the abstract planning nature of Chess, rewards players not only for forethought, but also for using the powers of the land in ways that aren't immediately evident. Little strategy in the game is simply handed to you; you must discover it yourself.
And if that doesn't say Tactician, we're not sure what game would.

Be sure to check out the 2014 Top Five lists of the other archetypes!