Gen Con 2016 has come and gone, boasting record setting event tickets, an entire hall added to the expo floor, and no shortage of interesting games to check out. Curiously, unique attendance for this year actually dipped by a few hundred compared to last year while the number of 4-day badges rose. Basically it means that this year's numbers were statistically the same as last year but more people were opting to go multiple days.
Gen Con is always a chaotic whirlwind of gaming festivities. It's no exaggeration that you can't turn around most of the time without running into people selling games, demoing games, talking about games, playing games, or even cosplaying as people from games. Gen Con is the Mecca of board game exhibitions in North America, a veritable 100+ hours of nonstop events, hangouts, and general gaming revelry. Yet no matter what, you never get to see everything (or everyone) that you'd like to. There simply isn't enough time in four days to get to everything. As it is the convention as a whole can be rather overwhelming at times.
That's not to say we still didn't try to get in as much as we could. Especially on the games front.
We saw plenty of new and upcoming titles on display, both on the expo floor and quietly in the play halls. (Many of the latter even were included in our second annual Gen Con Indie Cavalcade initiative.)
Of the many things we planned on scoping out, we each previously mentioned five key games that we wanted to see. And we're here to share our reactions to them now.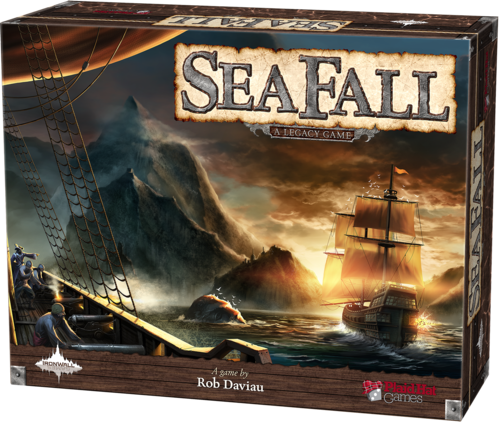 But first, we'd be remiss if we didn't mention the elephants in the room known as SeaFall and Cry Havoc. While numerous titles sold out quickly this year, the small allotment of each of these two games vanished before the doors even opened Thursday morning thanks to being snatched up by press and Gen Con VIGs. Both remained up for demo the entirety of the convention, and even in lieu of being unavailable, they easily remained two of the most talked about games there.
SeaFall is the next legacy game put out by designer Rob Daviau and the first with its own unique setting. It's highly ambitious and has taken several years to develop, but based on the components (in typical Plaid Hat fashion) and what they were able to reveal on the floor, all early indications are that this will be another major hit in no time.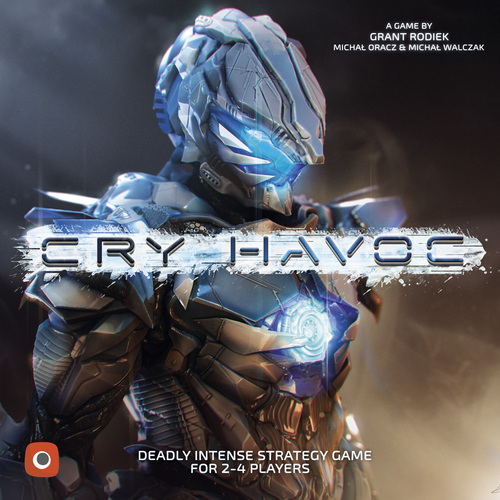 Similarly, Cry Havoc was the latest area control game to make waves (i.e. this year's Blood Rage), and it's shot to fandom is almost more impressive. Cry Havoc has also been a multi-year labor of love, and it's being released with all the typical shine one expects from the ever-popular Portal Games. What makes it stand out, though, is that Cry Havoc is the primary brainchild of up-and-coming designer Grant Rodiek (who also did the Indie Spotlight game Hocus). Seemingly coming out of nowhere, Cry Havoc took many people by surprise in the weeks before Gen Con, and it's on track to do very well upon release.
Both of these games may have sold out, but they will be released in the very near future. So expect to hear more about them in great detail.
The nice thing about them being unavailable, however, is that this opened up the opportunity for people to check out many of the excellent other games on display. To that end, let's get to our Must See Games and if they lived up to our interest in them.

Ryan's Picks
Colony
Bezier Games | 1-4 Players | 45-60 Min
Colony is the kind of game I'm trying to build up more of in our collection. It's billed as the third title in Bezier's city-building trilogy alongside Suburbia and Castles of Mad King Ludwig. And I'm quite alright with that. These are a genre that myself, Erin, and many of our friends all particularly enjoy. Both Suburbia and Castles are well-liked here, and so I'm really curious to see what the next iteration from Bezier is.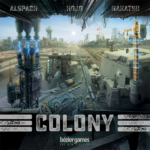 Although Bezier announced both Ultimate Aliens and Ultimate Werewolf Legacy at the convention, and their trivia game America was their Gen Con release, demos of Colony were quite visible. During my interview with designer and company owner Ted Alspach, I got a detailed overview of how the game works. Colony is a dice-as-resources card game where players are building and upgrading structures in an encampment after some worldwide calamity. Your goal is to have the best functioning colony when the game ends.
What struck me about it was the level of card interactions and combos that you can potentially chain off one another, and the number of possible card permutations is impressive. Each game only uses a handful of card types, but there are a couple dozen that come with the box, giving off a very Dominion-with-dice feeling. The game will come with suggested setups, but they're also developing a randomizer app for it. Ted was clearly excited about the game – due out at Essen – and by the time we were done, my excitement was reaffirmed.
IKI
UTSUROI | 2-4 Players | 60-90 Min
Hard choices have to be made on how you want to proceed, and it's all done against a very thematic backdrop. I love discovering the different strategic angles in games, and this one seems to have plenty to choose from. The more I learn about IKI, the more I want to see how it functions up close and personal.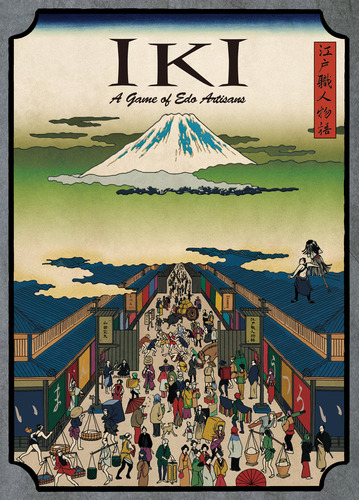 IKI is a thematic strategy game about working as shopkeepers in ancient Edo, and it seemed very interesting from my research. Yet IKI was almost the game that wasn't. Although originally brought to the US by a successful Kickstarter last year (which I missed), Gen Con was the game's first major showing. It was one of my first stops on Gen Con Thursday morning, but much to my (and the booth's) dismay, IKI hadn't arrived yet. Which meant I was starting off my Gen Con disappointed. They didn't even have one out to demo. That's how none of them they had.
Luckily, I doubled back the next day and things had resolved themselves. Turned out they had gotten them in late the previous afternoon. They were casually showing it off, though I never did see the booth with a ton of traffic at any given time in my travels. Still, I was impressed by the mural-style artwork and the decent component pieces. I liked what I saw, making it my first purchase of Friday.
Gloomhaven
Cephalofair Games | 1-4 Players | 60-120 Min
I generally don't get super excited about dungeon crawling games, but now and then one comes along to make me stop and investigate. Gloomhaven is one of those games.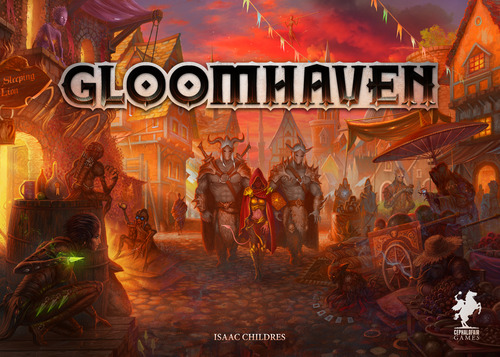 For most people during Gen Con, the Cephalofair booth was the place you went if you wanted to buy Stonemaier's Scythe since he wasn't on the expo floor.
Seriously, I want to say 9 of every 10 people I saw stop there were there for Scythe and not Gloomhaven.
I was part of that remaining 10%, partly because I already had Scythe, but mostly because I wanted to see the progress of Gloomhaven. I had viewed the prototype the previous Gen Con and was intrigued by this RPG-esque campaign-style game in board game form. It's a scenario-based co-op tactical game using just two cards per combat round. I found the whole thing intriguing and wanted to see where it currently stood a year later.
Alas, Gloomhaven wasn't ready in time for Gen Con, but designer Isaac Childres made the best of it by showing off bits of the proofs and a more updated prototype. The game is slotted for a fall release – though whether it'll make an appearance at Essen is up in the air at the moment. Still, based on what I was able to gather in terms of gameplay demos and progress updates from the campaign, the wait should well be worth it. Things are moving along well, and I think people will like the end result when it finally is released. I know I will.
Terraforming Mars
Stronghold Games | 1-4 Players | 90-120 Min
From its inception Terraforming Mars has struck me as a very solid game of resource management and strategic planning, which is my personal wheelhouse. So, yeah, I'm quite eager to see where this one goes.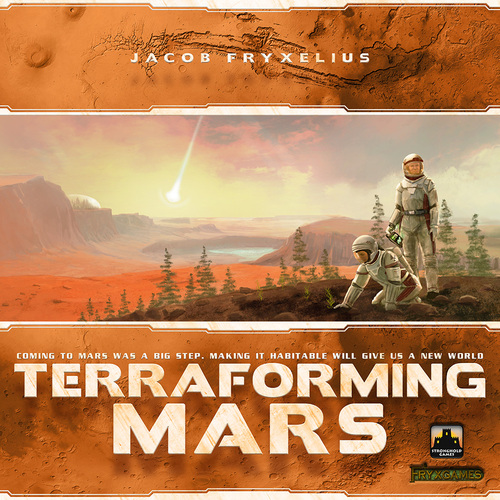 If you follow the CR closely, you'll know that I've been rambling on about this game for nearly a year, going as far back as it being one of my 2015 'Games To Check Out If I Were To Attend Essen'. Since then, as Stronghold owner Stephen Buonocore remarked at the convention, they have since improved upon the original design by upping the component quality and tightening various aspects of the game up to make it even better.
Based on what I saw of it, I would agree. I don't generally succumb to the Instabuy Effect, but Terraforming Mars is an exception. Terraforming Mars always resonated in my mind as a decent resource management game where strategy and calculated planning win out, and this held true after seeing it in action. When coupled with the physical presentation, I believe my instincts have paid off. Sadly, I wasn't able to leave the convention with a copy (it too sold out quickly), but thankfully it should be out no later than the end of September.
Star Trek Ascendancy
Gale Force Nine | 3 Players | 90-180 Min
Star Trek has been one of those licenses that's had difficulty finding a publisher to fully encapsulate all the source material has to offer. Many have tried, but few have engaged fans of the franchise to go boldly back to it with regularity. It is my hope that Ascendancy changes that.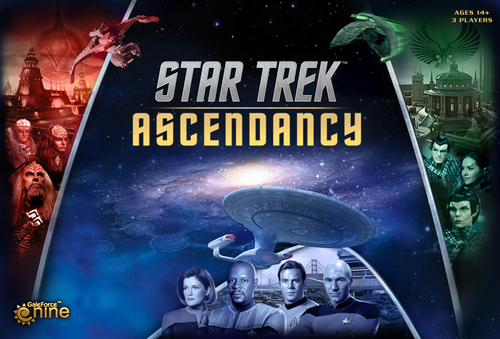 Remember how I talked about Star Trek being in its 50th anniversary? And how it's a shame that so many previous Star Trek games have fallen flat in terms of incorporating flavor into the game? Some games focus on just one Star Trek iteration (usually The Original Series), while others are even more generic than that. Star Trek Ascendancy takes a much broader approach to the franchise by pulling back and focusing on the larger universe and its major factions.
In this 4x game, each of exactly 3 players act as either the Federation, Klingons, or Romulans, each trying to outmaneuver one another for supremacy. In typical fashion there are numerous ways to gain a strategic upper hand, whether it's through abilities, tech upgrades, or diplomacy, but it's all done with a pleasant Star Trek tinge. You either win by taking over two other homeworlds forcefully or getting enough resources to win via culture-style victory.
I got the rundown on this early, as it was one of my major stops for the convention, and I think those who enjoy Star Trek and / or expansive games with be pleased with the macro-level detail offered. It doesn't go into as much detail on specific people or ships as the box alludes to, but it does instill that feeling of rivalries and conflict within the Star Trek mythos. The game requires about 45 min per player and the base game indeed requires three players to work. However, two additional factions (the Cardassians and Ferengi) are planned as complete expansions – meaning not only can you use them as a playable race but they'll also allow you to increase the player size of the game.
Also, should the game be well received, I was told by Gale Force Nine that they have plans for introducing the Borg down the road too as a kind of external threat, possibly adding a semi co-op aspect into the mix. So keep that in mind when this game officially debuts in a couple months.

Erin's Picks
Vast: The Crystal Caverns
Leder Games | 1-5 Players | 75 Min
I'm intrigued by the complete asymmetry of Vast. Each player takes on a different role in the story of a dungeon crawl – so one player is a knight, one is a dragon, one is a goblin horde, and the last is the cavern itself. I'm excited to see how this plays, and to see how different types of players gravitate toward one role or another. It's taking a very familiar genre and twisting it a bit. Also, as a big fan of the horror and mystery genres, I like the idea of the setting itself being a character – a creation with agency and a stake in the story.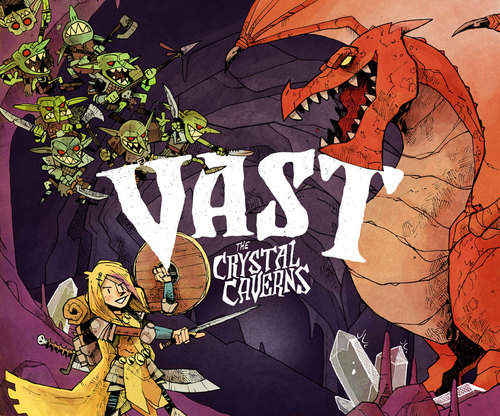 This was probably the game of the con for a number of people; I saw copies floating all over the place. In person, it looks just as neat as it does over the internet. I watched a few people playing and they had fun, but I also saw some skepticism. Part of that is probably a backlash to all the buzz, but it hasn't hampered my excitement at all. I'm eager to rip the cellophane off this one.
Bring Your Own Book
Gamewright | 3-8 Players | 20-60 Min
This might be just about the only party game I ever stand a chance in. Seriously, this looks so clever and fun, and it's a great excuse to merge two of my favorite things. Admittedly, this game isn't going to be great if you don't find pleasure in searching through the pages of your favorite book…but that's not a problem for me.
I didn't even see this! I'm sure it was around, but the expo hall was extra huge this year and I wasn't able to get to everything. I didn't see any copies out in the play hall either, but it could be that this isn't necessarily a great game for this type of convention. For Readercon, though…
Islebound
Red Raven Games | 2-4 Players | 60-120 Min
I'm drooling over the art for Islebound. From what I've seen, it's a game that rewards experimentation and creating effective combinations, and provides plenty of paths to victory. It that's true, I'm in. Also, you know, there are sea monsters.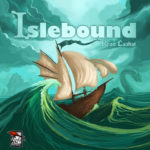 Yeah, there are sea monsters ,and I'm still drooling over the art. It looks beautiful and we bought a copy in addition to getting a quick runthrough on the show floor. I have to say while my excitement hasn't decreased at all, seeing this one in person also didn't make me gasp. I love the art, like I've said, but it looks identical to Above and Below. I worry that the similarity will make it difficult to differentiate this game from the other, even though they seem very mechanically distinct. This feeling might fade after I play it, though.
Potion Explosion
Cool Mini Or Not | 2-4 Players | 30-60 Min
Potion Explosion caught my eye awhile ago, which isn't a surprise because it's basically designed to be eye-catching. I love that it's puzzle-y and set collection-y (and there are a lot of set collection games on offer this year). Also, I need to talk about how neat it looks with the marble components.
Ryan managed to find this one, but I didn't! Still, he snagged us a copy so I'll have to get back to you.
The Pursuit of Happiness
Artipia Games / Stronghold Games | 1-4 Players | 60-90 Min
Hello, The Sims Board Game. Or maybe Kudos: The Board Game (does anyone remember that game?). For real, though, I love life simulation games, but I've never seen one in board game form. Not effectively, at least. I'm so curious to see how that works, though I'll admit to not knowing much about the mechanics of the game.
I could not even get close enough to see this in action. Sad faces all around.

You can discuss this article and more on our social media! Let us know what games interest you at Gen Con 2016!