Hail citizens! We have some good news today to share with you to. Dare I say it's a bit…news worthy?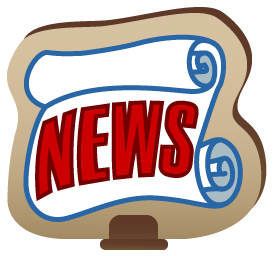 For those long-term readers of the site, you may recall that in years past we used to post occasional news announcements regarding events in the industry. The issue that we ran into was that, to be any good at reporting news as it's announced, you have to be ready to post about it quickly. And we found it was hard to manage that while doing, well, everything else.
So we switched to a weekly roundup approach, hoping to keep it somewhat timely, mixing in news announcements, Kickstarter updates, and various miscellany from around the web. But that too became difficult to keep up with. Some of it was spun off into some podcast segments, while others have moved to our newsletter. But the news desk itself, sadly, went quiet.
Today, we're looking to start doing more of those again. With a little help of course.
We're happy to announce that Jason Dobson will be coming on to staff the CR's news desk. Jason, known for the site IndieCardboard, is bringing his knack for timely and informative news posts that his site was known in part for, and we hope to make use of those skills here as well. So keep an eye out for his efforts going forward. Welcome, Jason!