Greetings one and all!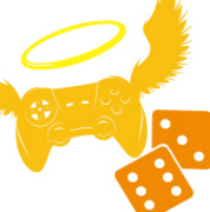 As members of the board gaming site, The Cardboard Republic, we want to tell you a story. It involves robots. And ninjas. And elves. And factories. And ships. And aliens. And zombies. And sheep.
What sort of story has all those things? Well, it's either a tale created by an intrepid and energetic ten-year old, or it's the collective stories of gaming. Both of these are possibilities. So we're not taking any chances, and we're going to use one to help the other.
On November 2nd, 2013, we'll be part of a huge international effort of the social impact of gamers with Extra Life, an annual organized effort to raise funds for sick kids. We're really hopeful that you'll be able to help us out by donating money to our efforts.
Any and all donations are tax-deductible and 100% of it will be going to our local member of the Children's Miracle Network Hospital, which in our case is the Boston Children's Hospital. This helps children fight all sorts of tough illnesses like cancer.
How does this work? For a 25 hour period on November 2nd, 2013, our team, named the Friends of Galen (after the historic Roman doctor), will be playing games straight through. It's a marathon setting even for us geeks, but given the cause, we're up for it.
We can have fun and do it for a good cause; we know it. And we'll be able to help some kids get better, to come up with even more crazy stories of robots, zombies, and sheep.
We can't do this without your help though. We could use some sponsors to make our efforts worth it. To make an online donation, please click on this link and select one of our staff members by clicking the "Support This Participant" button on the page.
Thanks for your interest, and may your dice always crit.