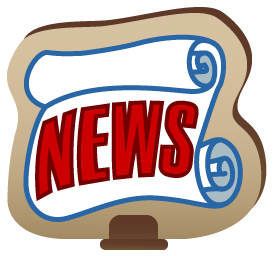 Continuing with more announcements this month, we are happy to report that thanks to the generous donations from our Patreon backers, we achieved our first milestone, which was to create a monthly CR-based newsletter to share with you all. This will include, among other things:
A recap of some of the content we've put out for the month across our various channels
Links to a few interesting gaming-related topics around the industry,
Short opinion segments from each of us on gaming-related topics that have been on our mind. These segments will be unique and exclusive to newsletter recipients only.
Various miscellany and occasional surprises
We'll be doing a truncated May edition that will be going out on Sunday June 5th. After that, they will routinely be going out at the end of every month.
If you're interested in receiving this, you can sign up by clicking the link below:
https://www.cardboardrepublic.com/newsletter
As a sweetener, if you sign up during the month of June, one person will have a chance of winning a copy of the 2016 Kennerspiel des Jahres Nominee (and 2015 Architect Laurel Nominee) Isle of Skye by Mayfair Games. It's win-win!