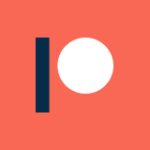 Like most creatives-driven industries, board game coverage has its fair share of crowdfunding efforts by numerous outlets trying to raise a few extra dollars for their tireless efforts. Maybe it's for another coffee to keep them going, a new mic so you can hear them better, or a new feature that they're hoping to roll out with enough support. Whatever the reasons for their campaigns, quite a few groups have made the conscious effort to put themselves out there and ask for your donations through places like Kickstarter, Ko-fi, and Podpledge. Yet while Kickstarter campaigns often get the most visibility and attention due to their short campaign time and size of the platform, the most common site for such efforts, by far, is Patreon, where hobby contributors seek your help over the course of a year instead of a couple week window.
The problem is, Patreon kind of stinks when it comes to finding them since there is no real browse feature and searching is rudimentary at best. So unless you're being directed there by a specific person, it's often a challenge finding them. And there are quite a few.
So we've gone ahead and started compiling a list here on our site for people to use. You can check that out here:
https://www.cardboardrepublic.com/board-game-patreons
It's still a work in progress, and new contributors are being added regularly as we're told about them. This may help you find some creators you already enjoy or perhaps discover some new outlets to check out. If you're looking to throw a few dollars at some outlets for their tireless efforts – and it's ok if you can't! – hopefully this list will aid you in locating them (ahem, including ours) without pulling your hair out in the process.