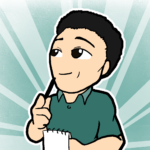 After an early foray into the engineering and the computer software industry, Brendon realized that his real passion resides within the realm of social justice and expanding greater understanding between communities of different backgrounds. During the day this is fulfilled as a student resident director at a Boston area college, allowing him to help educate and advocate for students from marginalized and multicultural backgrounds.
This focus on community extends into his love of board gaming and how we, as a community, deal with similar matters. He has spent the last few years blogging about the intersections of social justice and board gaming regarding diversity, inclusion, bias, appropriation, and more. To Brendon, how we interact as people within the gaming sphere is every bit as important as the games we choose to play. And if that game is a good trick-taker, all the better.
Originally from California, Brendon has swapped one coast for another, though his mission hasn't changed. In what free time he has outside of work and games, he also likes to dive into a good book. He currently has a recurring series, All In, which addresses different avenues of gaming culture.
Brendon's Archetypes:

The Five Questions
What was your gateway game?
Password. I would have never even considered board gaming as a hobby if I was not introduced to this team-based word game by my mother when I was growing up. Even though the first 'modern board game' I played was Ticket to Ride, I still credit those times with my family, giving one word clues to our teammates to get them to guess to word. I have many great memories from family game nights.
What was the last game you really enjoyed playing?
[Updated: October 2018] The last game I really enjoyed playing was Spyfall with my now defunct game group. After 3 years of weekly game nights, many of us moved out of the area and now do not get to see each other often, or at all. Right before one of our founding members moved out of state, we all got together and had a ton of fun together playing a handful of rounds asking each other awkward questions – great memories.
How big is your game collection?
Around 100 games, although most of those are small card games.
What is your favorite type of game to play?
I love small clever card games – some of my favorites include No Thanks, Matcha, Trick of the Rails, Trickster, and Pups. I think this goes back to my days playing Hearts with my group of friends. Trick-taking is SO interesting and never gets old for me. The array of modern variants of trick-taking grabs my attention over any other games.
How do you feel about Monopoly?
Probably will never play Monopoly again, but I will never knock the game, especially if I am with people who have created positive memories or traditions around the game. Who am I to tell someone what is fun for them?

Contact Brendon:
Twitter: @_gaming4justice
Email: gaming4justice@gmail.com