We love escape room games. They're quick, inviting, and often provide some excellent puzzle-solving experiences ranging from amusing to truly brain-burning.
The thing about escape room games, though, is that they're the kind of game you can only play once, and much of the entertainment value of them comes from the various twists and surprises they present to you. Because of that – much like legacy style games – discussing and reviewing them in detail can be a challenge without going full tilt into spoiler territory.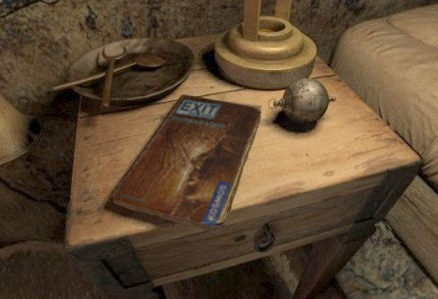 Hence our dilemma. We wanted to share our thoughts on the growing list of escape room options out there in a way that felt useful and relevant but didn't divulge too much. Today, we show off our answer, with the Riven Scale.
The Riven Scale allows us to share brief thoughts of the various escape room games on the market and compare them to one another across a number of categories. This results in a game's Riven Score – a means of ranking them to see which we feel are some of the best and which…aren't.
Today we roll out the first wave of those results. Our goal is to eventually have every escape room on the list. So head on over and take a look too see how the first batch of titles fared!